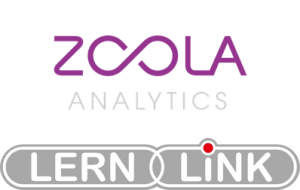 Vancouver, Canada - August 08, 2019 - Lambda Solutions is excited to announce their latest innovative product for improving the business of learning: Lambda Suite. Easily sell, market, manage, optimize, and scale your eLearning business and brand with one fully integrated eLearning revenue solution that brings complete eLearning and eCommerce functionality together at last.
Lambda Suite is uniquely designed to enable any organization to reach and surpass their eLearning business goals and increase revenues by providing an open Learning Management System, analytics solution, and eCommerce software solution in one easy-to-use platform.
"We are excited to finally be able to offer a top-to-bottom eLearning solution," says Shevy Levy, CEO of Lambda Solutions. "For too long eLearning has been a cost-centre for most organizations, but with Lambda Suite we are empowering the transformation of eLearning technology investments into revenue-generating assets that grow businesses. It's a true eLearning revenue solution."
Conceived as a way to overcome all of the most common and costly eLearning challenges, Lambda Suite offers a consistent user experience from course-catalogue to course-completion for learners, along with flexible, scalable, automated systems for administrators, and the ability to prove and improve eLearning impact and ROI for stakeholders.
Utilizing over 15 years of experience in the eLearning and LMS industries, Lambda Suite offers a unique combination of analytics, integrated marketing, eLearning and eCommerce solutions created specifically to maximize revenue, boost efficiency, and increase overall learning effectiveness.
For full product details visit www.lambdasolutions.net/products/lambda-suite
About Lambda Solutions:
Lambda Solutions is an eLearning solutions company, providing true-cloud Learning Management System (LMS) hosting, learning analytics, and eCommerce solutions for education, healthcare, and global enterprise organizations. Founded in 2002 in Vancouver Canada, Lambda Solutions has been providing world-class, secure infrastructure that is feature-rich, scalable, and backed by result-focused service and support across the globe with offices in Novi Sad, Serbia, and London, UK. For more information, visit www.lambdasolutions.net
Contact Lambda Solutions:
1-877-700-1118|sales@lambdasolutions.net