Regardless of the kind of training programs you are creating within your business, virtual learning is sure to be at the forefront of your course offerings to your customers and your own team members.
Naturally, you want to create dynamic, engaging, and interactive learning opportunities because these are the buzzwords that you hear all around these days about what instruction for learners should entail.
With this knowledge in your arsenal, you set out to build your ideal training program, and start researching and comparing the best online course platforms.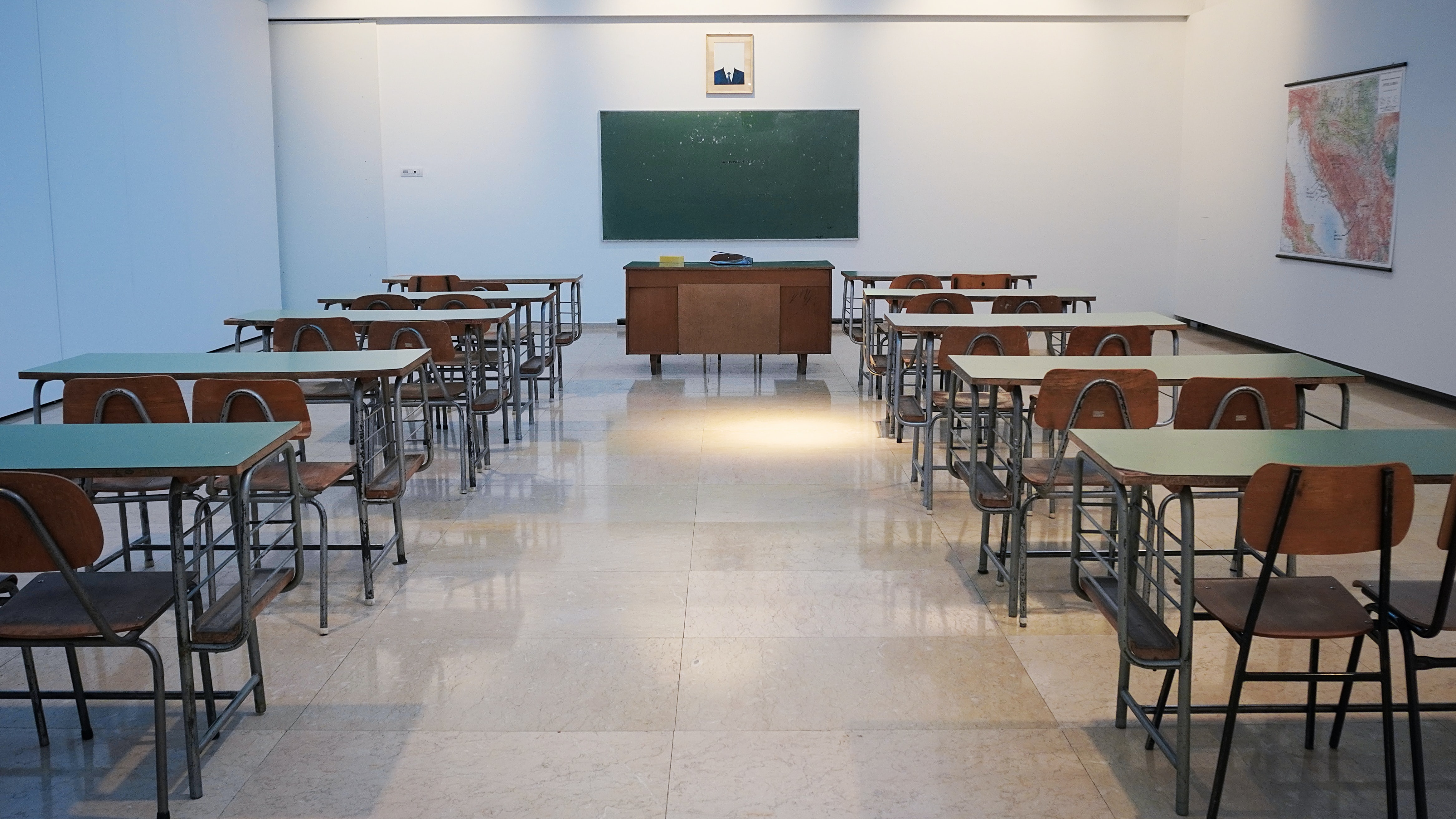 Offline classrooms are replaced with online classes
However, with so many choices available in the marketplace for online education platforms, you start scratching your head in wonder. If only you had a quick guide available to help your company figure out exactly what features and tools you should be looking for.
Well, look no farther, this article will lay out 7 sure-fire tools that'll assist training program developers and facilitators in creating stellar courses that resonate with your learners. At the same time, you can meet your business's instructional and learning objectives.
Training and ROI
We know that an investment in a strong training program can significantly impact your bottom line. A Study by The American Society for Training and Development found that firms in the top quarter of their study group, as measured by average per-employee expenditures on training, enjoyed higher profit margins (by 24 percent), higher income per employee (by 218 percent) and higher price-to-book ratios (by 26 percent) on average than firms in the bottom quarter. You can enjoy these benefits too - using an open talent development and management system.
What are the Key Issues in a Digital Classroom?
Before identifying how you can use online classroom tools, let's take a step back and look closer at some of the main problems associated with remote learning that are plaguing teachers and learners. According to Inside Higher Ed, "worldwide, lives are stressed and strained by COVID-19. Nowhere is that more evident than in the lives of students, staff and faculty members engaged in the transformed role of online learning."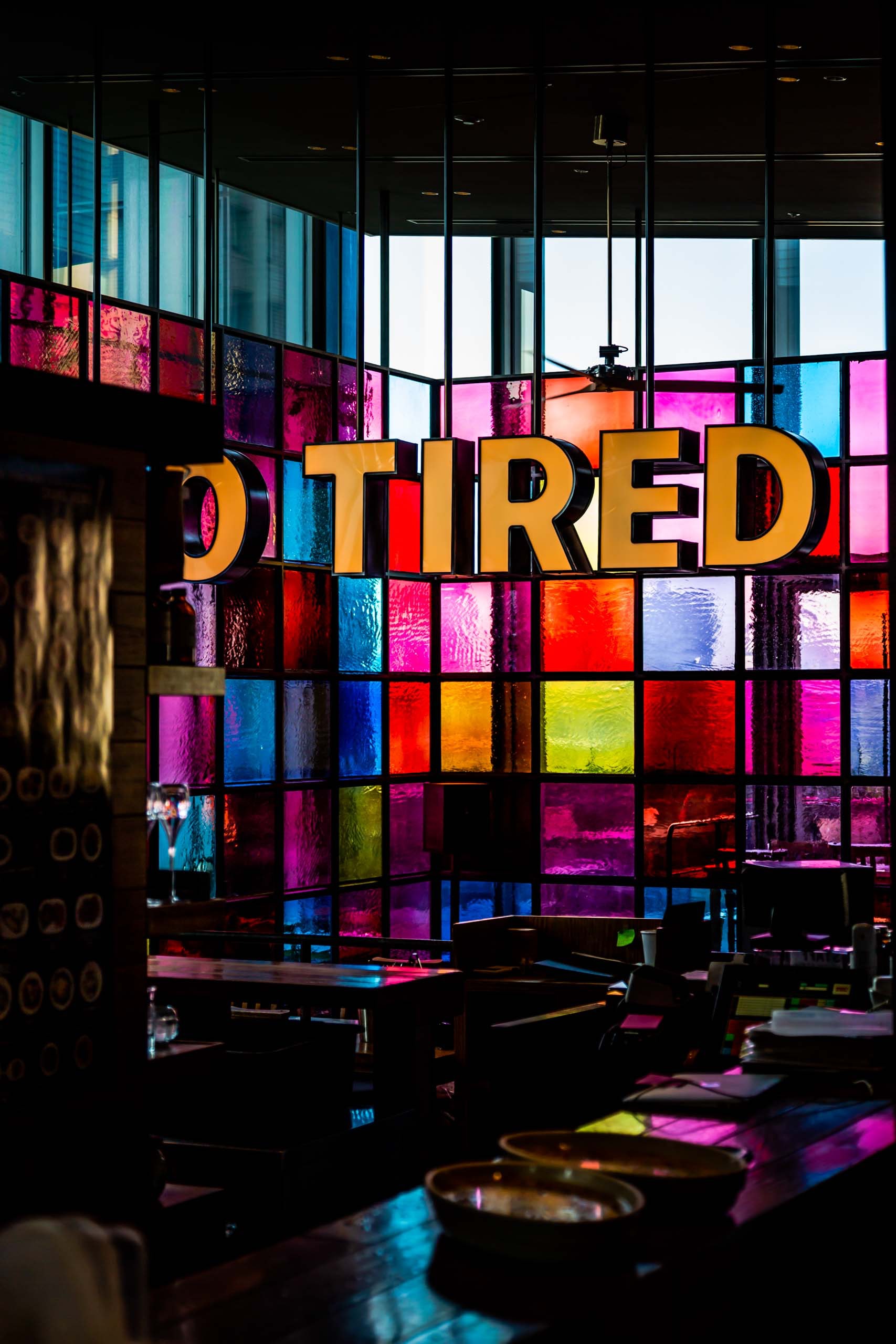 Side-effects of online learning
NBC News and Challenge Study cited that headaches, insomnia, stress, and fatigue are the biggest issues affecting students, and undoubtedly teachers as well, in switching over to online learning. In particular, a decline in motivation and difficulty in dealing with self-managed workloads without interaction and engagement are the feelings learners primarily experience.
On top of this, struggles with utilizing ever-changing technology associated with virtual classroom tools also culminate in frustration for learners, as they try to make sense of how to navigate through sometimes user-unfriendly online course software. For instructors, they may face the same problems and have the added responsibility of trying to figure out how to support their learners in dealing with these issues.
If you're ready to get serious about your bottom line, take advantage of our webinar: Insider's Guide For Building Effective Virtual Training Programs.
How Can These Issues Be Solved to Deliver Better Online Classes?
The key to reducing online class anxiety lies in delivering engaging and interactive experiences that integrate virtual classroom tools. Online training platforms provide the necessary educational add-ons to create more effective learning and development. So, finding one that caters to your learners and course facilitators is paramount. As a leader in the realm of virtual training platforms, Lambda Suite offers tools and provides support to facilitators to increase learner engagement. It is comprises two important features to promote this objective:
First, its cloud-based learning management system (LMS) is hosted on the internet and doesn't require the installation of specific hardware or software in order to access and use it. After purchasing a subscription, administrators can simply log into the system and migrate your data. For both instructors and students, they can easily gain access to these online classroom tools by logging into the web portal.
An added benefit of Lambda Suite's cloud-based platform is its user-friendly design. Most learners and course facilitators get up and run quickly with the navigation of the website because it has the familiar look and feel of easily navigable social media platforms.
Secondly, external tools

using LTI Integration

allow for sharing of your course content and activities with another system, or these tools to be integrated into your course. To facilitate this, your Lambda Learn site must include these attributes:

External Tools (at both a system-level and activity-level)
LTI Provider Plugin
Frame embedding option enabled


Lambda Suite has been pre-loaded with potent integrations, complete with tailored algorithms, permitting learners to access these digital education add-ons. You can select amongst this large array of digital education tools to assist your business in customizing your online courses. Assimilating the perfect types of virtual educational tools into your courses encourages and facilitates collaboration and communication between instructors and students.
What Are the Top Digital Classroom Tools?
Now you should have a clearer understanding of how a cloud-based LMS can pave the way towards giving instructors and learners user-friendly experiences within interactive online classes. Here are the top 7 digital education tools compatible through Lambda Suite's LTI integration functionality:
1. Video and Audio Multimedia Tools
The most widely used teachers online tools are the ones associated with video and audio capabilities. YouTube videos are by far the most widely used type of multimedia in the classroom. They allow you to take advantage of information on every subject imaginable to keep your learners visually engaged. You can also record your own custom videos through YouTube for your learners.
You can also embed audiobooks and podcasts as alternative types of audio multimedia applications into your course content to engage auditory learners.
No matter what kind of video or audio tool you choose to add, turning on your multimedia plug-ins in Moodle and Totara platforms which centralize eLearning tools is the initial step. Utilizing other plug-ins and cloud-based video management platforms provides you with a greater variety of multimedia applications types to choose from.
2. Video conferencing and Webinar Hosting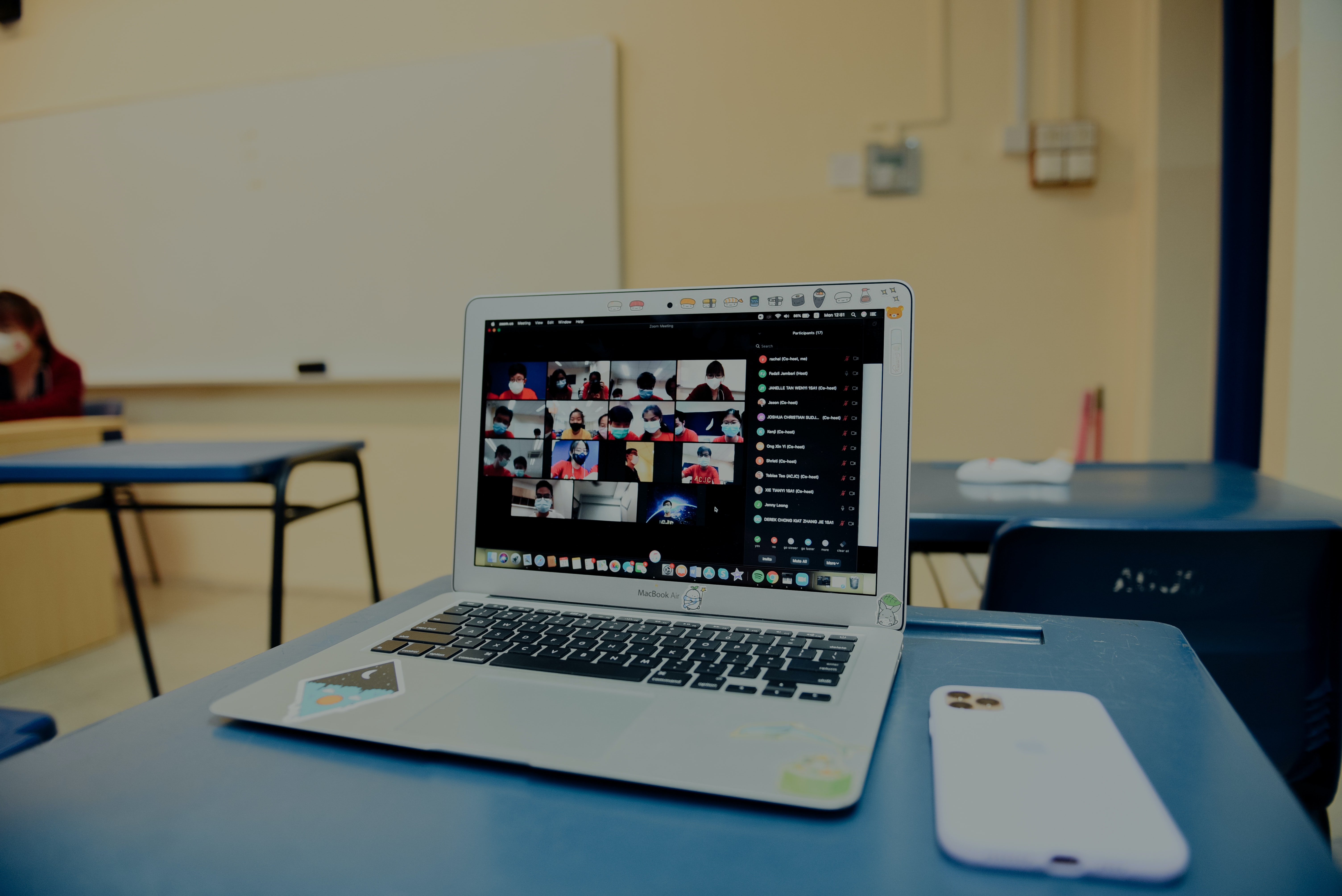 Tools for online learning: Video Conferencing
Platforms such as Zoom are essential group communication software used in most virtual classrooms. Video conferencing tools and webinars increase learner engagement and interactions with course instructors and other students. It also simulates an authentic live classroom experience, especially when breakout rooms are employed. To use Zoom, you'll need to install and configure the Zoom LTI Pro application.
Recordings of live sessions via Zoom can also allow for asynchronous educational opportunities. Utilizing a combination of synchronous (real-time) and asynchronous tools creates a unique blended learning experience. By providing participants greater options to take in the course material you can cater to their different learning styles.
An added bonus in enabling asynchronous virtual learning is the ability to have learners or team members access course material from anywhere in the world and at a time that suits their schedule. The only system requirement on the learners' end is a reliable internet connection available on whatever device they choose to use.
Another Zoom feature that can help you achieve greater two-way interactions between course facilitators and learners is the whiteboard. Live interactions can take place through screen sharing and by using an assortment of writing tools. The resulting back-and-forth communication simulates more of an in-person classroom experience. You have the option to save the whiteboard image and annotations by sending the image file to recipients via email. So then learners are able to gain more flexibility in their schedules and find time to review these course materials.
3. Gamification
Incorporating applications that use game elements, mechanics, and designs into your course content is one of the best methods to engage learners. Learners are encouraged to move through sections of course material by striving to reach the next level of learning, much like they would do when playing a game. This can be carried out by:
describing goal-oriented and manageable tasks to perform.
setting forth challenges to engage and motivate learners. Initiate the process by providing simple questions or quizzes.
using feedback to help learners see what mistakes they made. Give them the opportunity to keep trying while encouraging them to continue learning.
incorporating video and audio tools to maintain interaction.
Some examples of popular game-based applications include Kahoot!, Socrative, Quizzlet, and Quizizz.
4. Microlearning
Tools that condense learning modules into small digestible chunks or mini-lessons is the basis behind microlearning. It utilizes short-term strategies and focuses mainly on skill-based education and learning. FAQs, how-to videos, and a categorized menu of focused topics are examples of how to take on microbursts of learning.
This technique is well suited for educational pursuits related to employee onboarding, compliance training, and skills training where you desire to have defined learning take place.
Wish to learn more about Microlearning? Check out this article and satiate your hunger for knowledge.
5. Adaptive Learning
Ideally, you'll want to customize learning experiences based on the unique characteristics of individual learners or groups of learners. Adaptive learning techniques allow you to cater to the strengths, weaknesses, and overall course performance of learners and their journey through your course.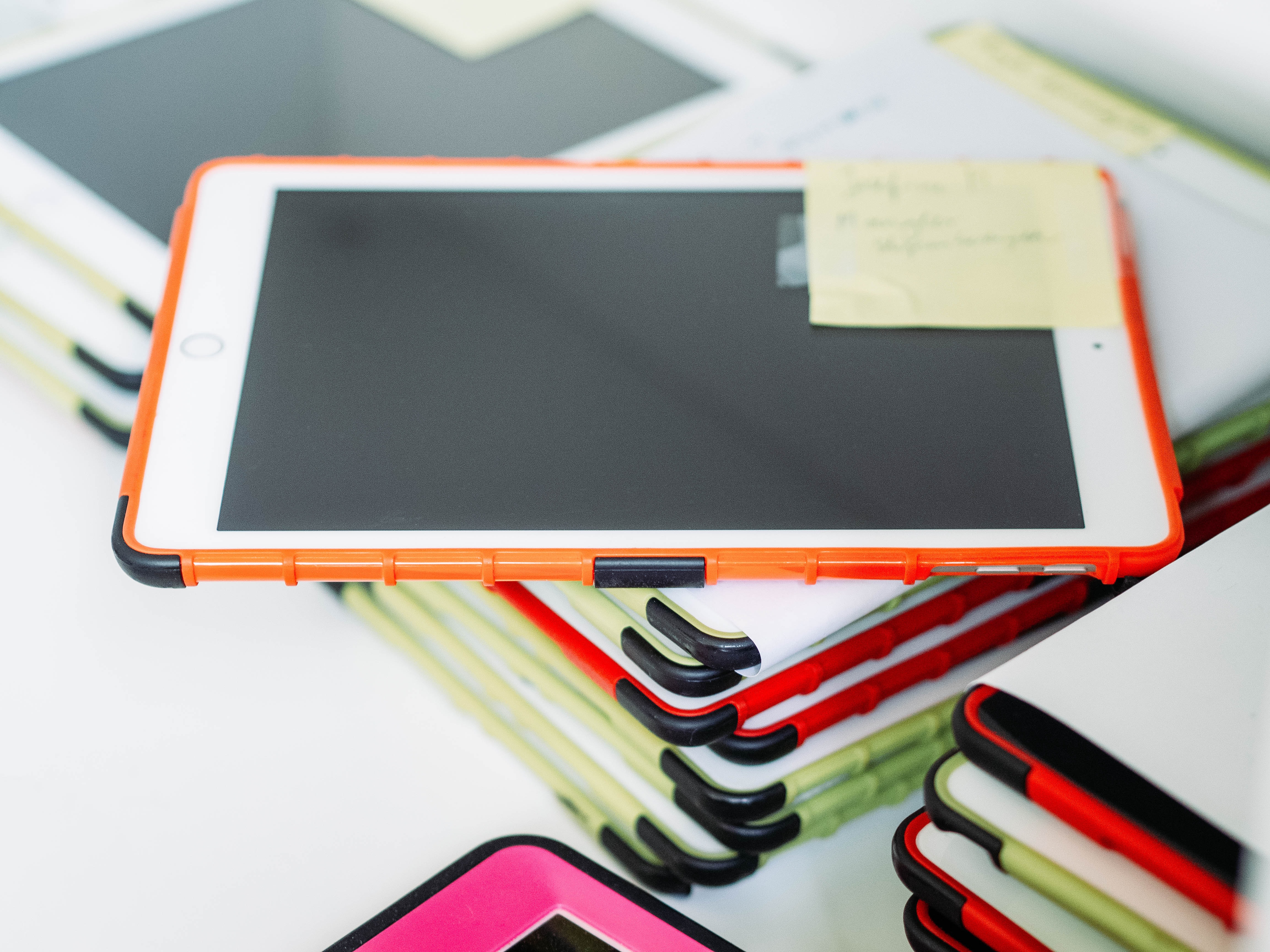 Adopt Adaptive Learning for stress free digital classes
Using timely feedback, pathways, and resources, an individualized plan for each learner can be created to elevate their satisfaction levels. For example, students who are fast at getting through curriculum information are given the chance to skip through to harder content sections and disregard extra attempts provided to pass quizzes.
As another case, you may want to create a single course for certain individuals or groups that features engaging and interactive content and covers one topic. For other learners, though, it might work out better if the material is delivered through multiple courses.
To allow learners to have the ability to complete each course successively and enable other capabilities necessary to meet adaptive learning and microlearning objectives, utilize SCORM integration. Executing this function lets you share eLearning courses across systems and track course completion, time spent, and learners' grades as they access the eLearning content.
6. Built-in Course Authoring
For instructors looking to create their own courses, Lambda Suite has a built-in course authoring tool that does not require technical knowledge of coding. As this is the case, it is possible for instructors to be able to customize the creation of their course content and assignments with less hassle. When the time comes to perform course edits and process updates, things are also kept simple.
Authoring tools are not just word processors like Google Docs or Microsoft Word, but instead have the capacity to specifically design and create content for eLearning courses that are compatible with learning management systems.
To enhance the degree of interaction and engagement linked to various aspects of your course content, employ Shift or HP5 authoring tools which are fully compatible and integrated with Lambda Suite. [Read all about the amazing benefits gained by using authoring tools].
7.Text Editing Tools
Atto is the text editor associated with Moodle. Text editing tools can be utilized to improve the appearance and ultimately make an impact on how learners visually perceive textual content, which can affect the degree of engagement to the written course content. For learners with visual acuity issues, text editing tools can assist in improving accessibility to course content information.
Making use of Lambda Suite's many integrated digital education tools can go a long way in increasing learner engagement within lessons presented through virtual classrooms. Choosing the optimal mix of tools to enhance course participants' experiences with online classroom activities is dependent on the unique characteristics of your learner. With all the options available in digital classroom tools through its integrated functionalities, Lambda Suite has you covered in the creation and delivery of engaging and interactive course content. The end result should re-energize your learners' online classroom experience while meeting your course learning objectives.
Want to know how to make the most of your online learning platform? Take our platform for a test drive today.