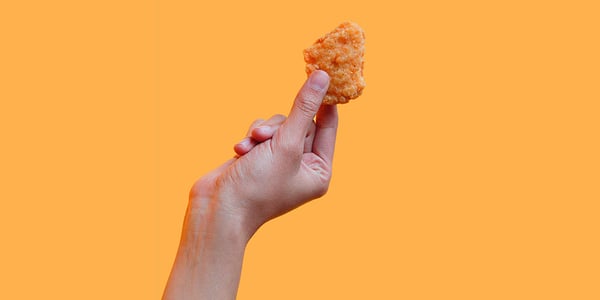 What is microlearning?
Microlearning delivers information in small, bite-size portions. One instance of microlearning content = one learning concept, idea, or objective. Often called 'chunks' or 'nuggets', this content is intended to meet clearly defined learning outcomes, so is not simply divided-up parts of traditional training. Instead, microlearning nuggets are specifically designed by educators to be quickly consumed, and work either in combination with other nuggets or as stand-alone learning aids.

Why does microlearning work?
The organic, responsive nature of microlearning means that many learners instinctively turn to microlearning strategies in their daily lives. Common microlearning examples include watching Youtube videos, referring to reference books, or googling tips and hacks. Today's workplace can put extreme pressures on learners' time and attention, with some reports suggesting workers can be disrupted once every five minutes. Microlearning, therefore, provides an intuitive pathway to information and training that doesn't add extra stress by asking learners to give time that they can't afford.
As in daily life, professional microlearning needs to be accessible and relevant in the moment of learning need. That means providing an access platform, such as an LMS, which allows learners to find microlearning content to support them as-and-when issues arise. Because of this, microlearning delivery formats are flexible and can differ depending on the particular business.
However, formats almost always include the ability to search for specific microlearning nuggets, and a high degree of interactivity and learner control. A video gallery, daily learning bursts, or hover-over tips and terminology glossary are all examples of searchable, interactive microlearning.
Discover the benefits that implementing interactivity can bring to your eLearning programs with our complimentary Master Class Series on How To Use Interaction To Drive Engagement And Learning Outcomes.

How can I deliver microlearning?
Educators often develop microlearning programs that are relevant to both specific roles and entire teams or departments. Microlearning programs may be ordered, or structured in a web. Introductory and general nuggets provide a starting place for learners, featuring lessons appropriate to all. These nuggets then lead to learning pathways, which filter down to the most specific or technical learning nuggets.
Just like YouTube videos and how-to sites, corporate microlearning is often designed to be memorable, entertaining, and engaging. Whether that's through an infographic or an animated tutorial, microlearning educators realize the importance of creating a supportive and helpful presence in learners' working environment.
Where and when should I use microlearning?
In a workplace that may only allow learners to devote one percent of their typical work week to training, the idea of committing to a lengthy, traditional training course may not be particularly appealing. Instead, learners look for training opportunities that can easily integrate with their everyday schedules. Therefore, there is no one place or time where microlearning is most relevant. As long as the microlearning delivery format is accessible and easy to navigate, educators can produce microlearning nuggets in whatever way they feel is most appropriate to their learners' needs.
If learners are involved in short, technical, or time-sensitive activities, it might be effective to produce microlearning nuggets in the form of a guide or FAQ, where each entry is focused upon a single need. These kinds of microlearning examples can often be found supporting safety procedures, software or equipment usage, or customer service scenarios.
If learners are involved in more varied activities, they may benefit from a microlearning format that allows multiple access points. This may include mobile and eLearning, as well as extensive cross-referencing with other relevant nuggets. Both of these microlearning examples would also function as a supplement to traditional learning strategies, allowing learners to quickly gain learning support without disrupting their performance.
For all the reasons stated above, implementing microlearning to be mobile-friendly allows you to address accessibility issues in a format that benefits from the nature of microlearning design. See how you can Harness the Power of Mobile Learning in this informative webinar.

I need support in developing a microlearning program. Can you help?
Yes! Integrating microlearning as part of your LMS is a great way of providing the accessibility and interactivity required for effective learning. However you plan to deliver microlearning within your organization, take a look at our microlearning webinar on helpful strategies for understanding, designing, and implementing microlearning: Microlearning - Why You Should Order the Nuggets!
Whether you're looking to implement microlearning with your Learning Management System, are looking to optimize your eLearning programs with learning analytics, or need any other integrated eLearning solutions, we have the expertise to help you reach your goals.
Contact us today, we'd love to help you create a better way to learn!