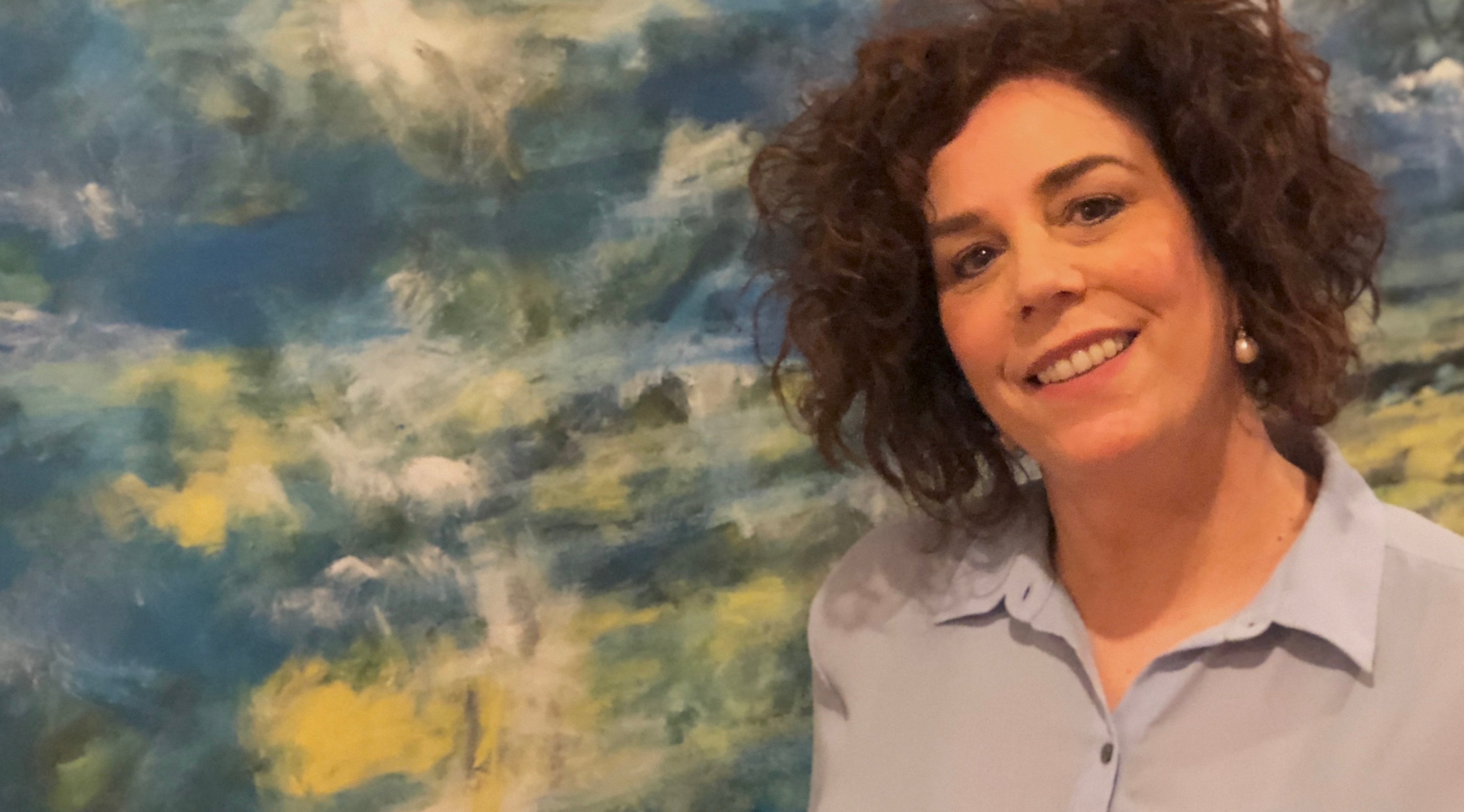 In honour of International Women's Day, one of our new staffers sat down for coffee with our CEO, Shevy Levy to learn more about her path to building a successful technology company. They also explore how art factors into the equation. Read on…
Lambda was born in 2002, how did it all start?
Before immigrating to Canada in 1993 from Israel, I was involved in the academic side of science and technology, and started using different technologies for teaching gifted kids in the area of science. Through this fascinating work that I had become very passionate about, I recognized the power of technology in teaching. After moving to Vancouver, I was chosen to work on a Canadian-funded research project while doing my Masters in Mathematics at Simon Fraser University. The focus of our work was the integration of technology and education. I was also invited to join a spin off company from this project and starting working with one of my own clients in the continuing education field. This client kept coming back with more projects, they referred others and it just naturally evolved into a company. I didn't set out with a specific goal to "start a company" in the beginning or have a business plan; the whole thing just progressed naturally. At the same time as starting Lambda, I was also the founder of another business that was recently sold successfully as a chain.
What were some of the key "pivot points" along the way for the business?
Moving from a consulting-based company to a SaaS model was a big framework. It was a business decision to make Lambda a full, profitable operation with a repeatable business model, KPIs and accurate predictions of revenue. It wasn't easy to do this transition, but was necessary.
How did you differentiate Lambda from your competitors?
The technology in learning space was already established in the education market with the big players (universities and colleges). But we noticed that there was a big gap in the corporate mid-market so we focused on serving this segment. Lambda is known for being kind of a pioneer in this space.
Do you have any female CEO heroes, women you look up to or are inspired by?
I don't think of myself as a female CEO and I'm not a feminist in the traditional sense. I look at where I want to be and investigate the ones who have been successful, male or female. Top women in the business world are not easy to find, especially in our industry. But there are many leaders and role models in every facet of life. I like Michelle Obama for her deep intelligence and the way she is accessible and inspires so many people. She leads by example.
What advice would you give to female entrepreneurs/leaders?
I was raised as as one of three daughters and we shared everything and did everything the boys could do: from fixing bikes and cars to building things. I grew up to believe that anyone could do anything and it didn't matter if you were man or woman. This is the most important foundation a woman can have. Believe in yourself and go for your dreams. Go and study. Get an education. Ask questions. Be close to the business world. We recently closed a financing round but it is not easy for female-based businesses to get VC funding, particularly in Canada. We were funded because we already had a proven business model and traction but start-up capital is still largely scarce in Vancouver.
Building a good team is #1. I really believe that women have the sensitivity and great intuition to gather and keep good teams around them. Be understanding, compassionate. Build as a village and hang onto good people.
You are also an accomplished artist whose work frequently shows at galleries. How does your art factor into things?
I strongly believe that it's very important to carve out time for yourself and spend time doing what you really love and choose to do for the pleasure of it. I cherish time spent in my dedicated studio space to paint, to get out of the house and office, decompress and express myself freely without constraints. It's important to get your family on board to support your activities.
What about the mentorship group you are starting?
I am asked so often, "how do you do it?" "how did you start?" "how can I do the same?" So starting this March 2018, I am mentoring a group of seven young women under age 30 about the fine art of combining business with artistic pursuits, and how to be successful at both. The sessions will take place in my Vancouver art studio.
Lambda Solutions manages, hosts and supports some of the world's largest Learning Management Systems, helping to deliver online learning and training for over one million users.