Get All the Benefits of Lambda Suite's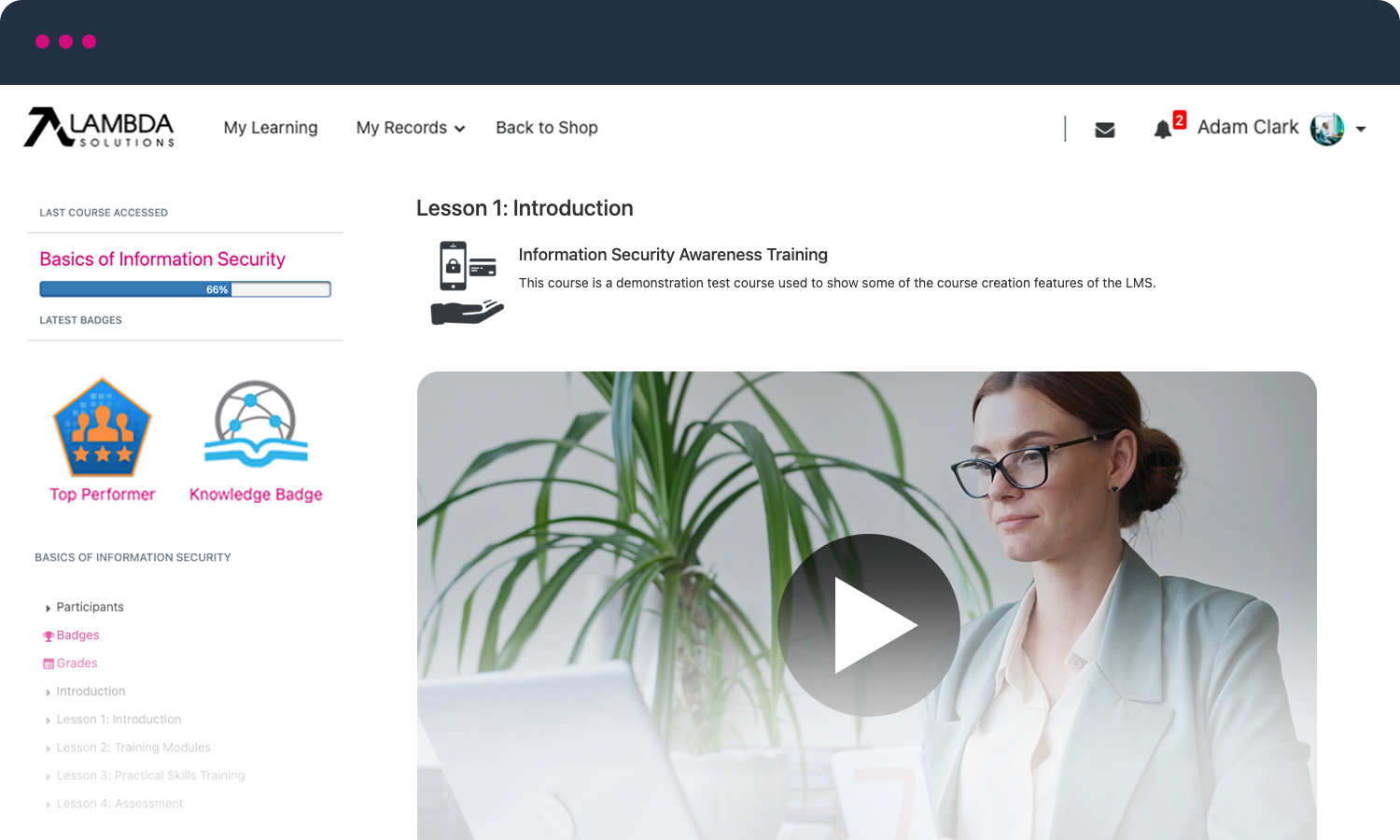 ENGAGE WITH INTERACTIVE CONTENT
•

GAMIFICATION
•

INTERACTIVE VIDEOS
•

MICROLEARNING
Our H5P-enabled platform lets you introduce creative and interactive elements into your learning. Gamify your courses with score cards and badges for learning achievements. Combine interactive videos and microlearning features to maximize learner retention.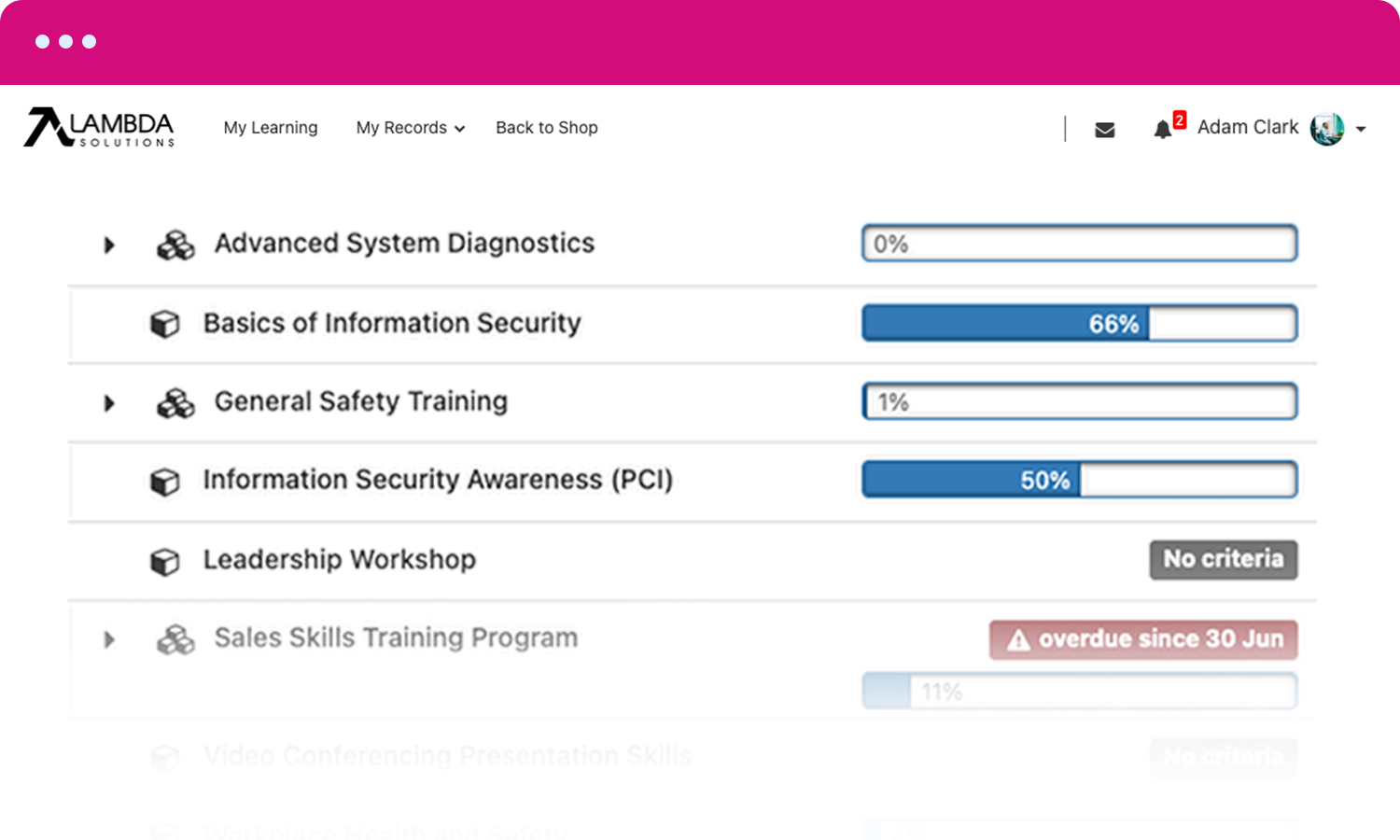 KEEP TRACK OF YOUR LEARNERS
Create learning paths that show your learners the courses and programs they will be required to complete. Layout course criteria that outline what users will need to complete the course and earn their certification.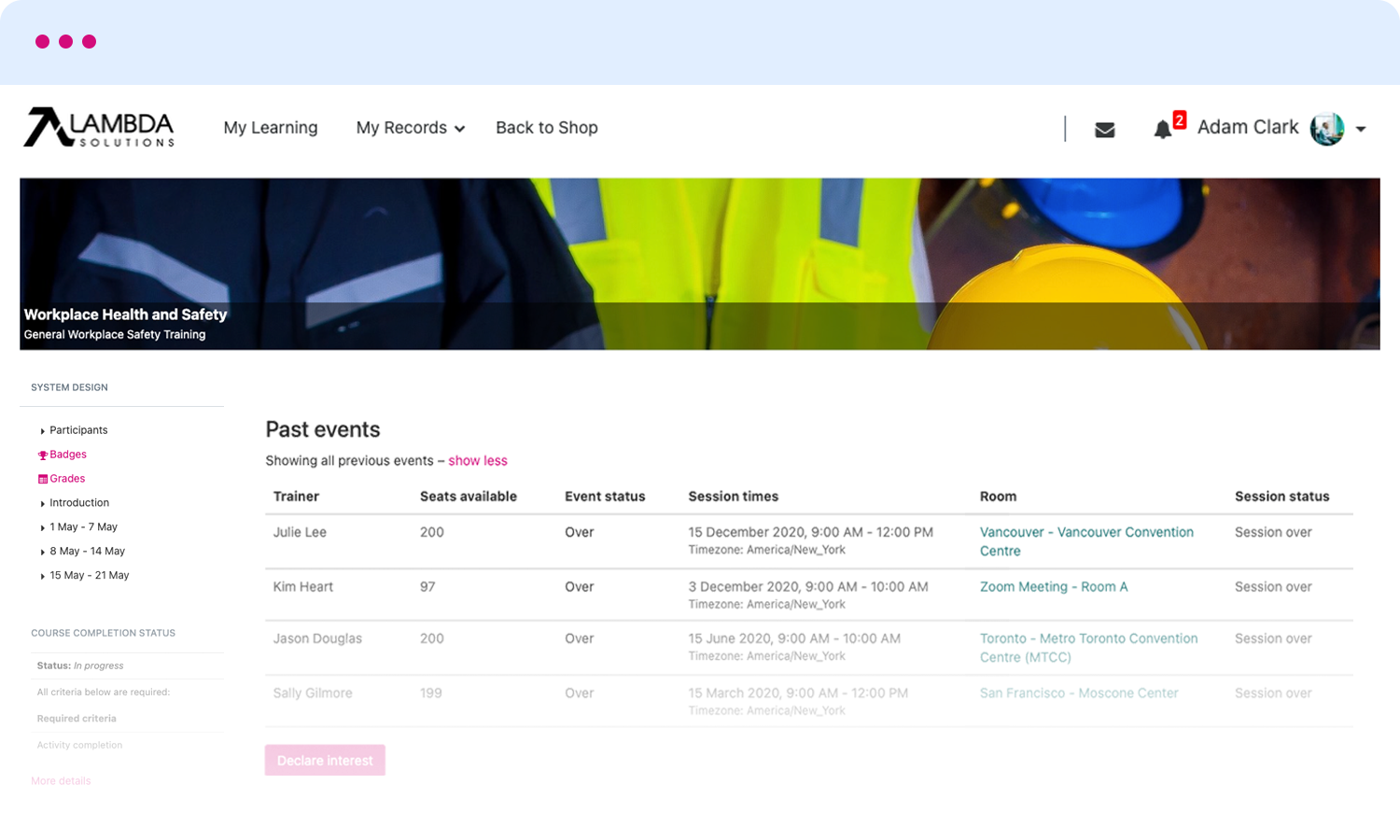 •

LEARNING PATHS
•

BLENDED LEARNING
•

SELF-PACED LEARNING
•

QUIZZES
Build a course structure that works for your business with functionality like learning paths, blended learning, self-paced learning, and quizzes. Based on your company's training profile, you can build any program that matches your needs with certifications for course completion.
WORK WITH AN AWARD-WINNING COMPANY
Best-in-class business specific solutions that
help you grow, transform and scale.