Providing online, in-classroom and blended training courses can be an operational challenge for companies no matter the size of your team. It can often be logistical nightmare where you're too busy putting out fires to focus on growing your business.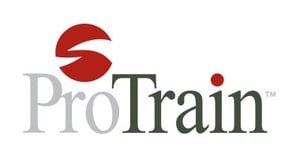 ProTrain, a global leader in technology education services, managed to avoid these problems while scaling their diverse course offerings. We recently sat down with John Hopkins, Information Systems Manager for ProTrain, to discuss how they were able to reach the next level of growth by switching to Moodle LMS and Zoola Analytics.
Case Study with ProTrain
1. Could you tell us a bit about what ProTrain does?
Certainly! ProTrain is the global leader in educational services that place innovative technologies within reach. We offer online, in-classroom and synchronous live courses to over 200 school partners across the United States. Our primary mission with ProTrain is to assist individuals to grow their careers, or switch into careers they would like to get into.
2. Who are your programs geared towards?
We work with a wide variety of students. Some of our students come in through state-funded workforce investment programs, some of them are military spouses coming to us from the MyCAA program, and others are traditional students going through continuing education programs at universities and colleges.
3. How did ProTrain deliver learning before it was moved online?
We were working with a bunch of different content providers, and each of them had their own learning management systems (LMS). When students were enrolled, our registrar and her team would direct the students to the right LMS vendor and their proprietary systems. When registrations increased, it became a logistical nightmare.
4. What was the tipping point that triggered the decision to consolidate all these systems?
Our company's growth was the catalyst for change. In my second year at ProTrain, our business model began to evolve. Initially, we were only conducting online courses. As our business grew, we added in-classroom programs which evolved to live synchronous programs. I anticipated significant growth for our company, which meant a huge increase in enrollments. We had to solve our logistical operating nightmare or, at the very least, consolidate them into one platform.
5. Out of all the LMS platforms out there, why did you decide on Moodle?
I spent an entire summer researching on "learning management systems" and scheduled a demo with every single top listing I found. In the end, we went with Moodle because it was just much more flexible than any other option we reviewed.
I like to refer to Moodle as the Android OS of LMS platforms. It's completely open source, so you can take their system and add the functionality you need. On top of that, Moodle has its own internal course creation system. Other LMS platforms also have those features, but they're not as powerful as Moodle's system.
We have a custom-built in-house registration system which needs to be connected to our LMS. Moodle has APIs which allow us to integrate seamlessly.
6. So, system integration was the key?
Yes, we were really looking for a single system that could deliver all of our courses. We knew that was the key in improving our efficiency.
For instance, the lag time in student enrollments has been dramatically reduced by having a single LMS with a repository of all our courses. This also made student registrations quicker.
On top of it all, there are the integrations that Moodle offers. We have an integration with the ebook provider VitalSource. VitalSource seamlessly delivers eBooks associated to the courses the students registered for. Previously, we had to send textbooks through the mail, the student had to wait for them to arrive before enrollment could start. Now, the students can access their eBook by clicking a link.
7. Given that Moodle is open source, you could have chosen to manage it yourself. Why did you choose to go with Lambda Solutions?
Well, it takes a lot of time, resources and expertise to manage it. It made a lot more business sense to have a service provider, like Lambda, to set up, manage and support the system and hardware. For example, Lambda reviews our plugins to make sure they're compatible.
Another benefit of having an expert like Lambda meant making troubleshooting much more efficient. Moodle documentation is not always clearly written, and you're limited to using forums to figure out the answer. Having access to experts, saves us time so we can make more strategic decisions.
8. How long did it take you to implement Moodle, from making the initial decision to going live?
We signed with Lambda at the end of July, and it took us two weeks to get the site up and running. I was immediately able to make design changes and update the template colours.
Within two months, we were already building courses and placing new student enrollments into the system. By the end of the year, we had a majority of our content transferred into Moodle, and were discussing integrations with VitalSource. It took less than half a year for a full integration from top to bottom. As far as integrations go, that is extremely fast.
9. What has been the general reaction from your students since you switched over?
At the end of our courses, we gather evaluations where we ask about the LMS. Overall, the feedback has been positive. We also give our potential partners demo access to our LMS so they can look at some of our courses. They've also been very impressed. It's just generally a very good system.
10. Learning analytics is a big component of any online learning system. How influential was Zoola Analytics in your selection of Moodle?
Zoola was the reason we selected Moodle. Moodle only provides very basic reporting capabilities out of the box. But with Zoola, you can get access to all of your data. This allows us to make informed decisions about changes needed to enhance your course, the student experience, etc.
11. Can you talk a little bit about the kind of reports you're running in Zoola Analytics?
One of the requirements is to provide a monthly student progress report. Prior to this, all our student services staff were working their tails off to make sure that happened. When we got Zoola, we could finally automate reports. Now, they can select the students, courses, item modules and easily export the report to Excel.
In addition to the easy report generation, we can also automate the delivery of the monthly reports without manual input.
12. Are you finding that students are looking for reports on their own progress as well?
Absolutely. This requirement is becoming more prevalent as deemed by government offices. For example, students being funded by the Workforce Innovation and Opportunity Act have to submit regular progress reports. Specifically, they want to see student progress and course completion data. If the course is part of an official certification, like the CompTIA A+ course, then they want to see that the student passed the course, and the official certification exam. There's a lot of data that goes into just that one type of government requirement.
"The demand for more data is definitely something we've been seeing in more and more of the companies we work with. If you think about it, many of those challenges described are common to any organization wanting to deliver online training efficiently and properly measure learning outcomes. Moodle and Zoola is a powerful combination to help you do that," states John Hopkins, Information Systems Manager for ProTrain.
To hear the full interview with ProTrain, watch the original webinar, Sync or Swim - Streamline Online Training to Increase Your Bottom Line:
For more information, read our case study and learn how ProTrain Increases Student Satisfaction and Provides a Consistent Learning Experience: