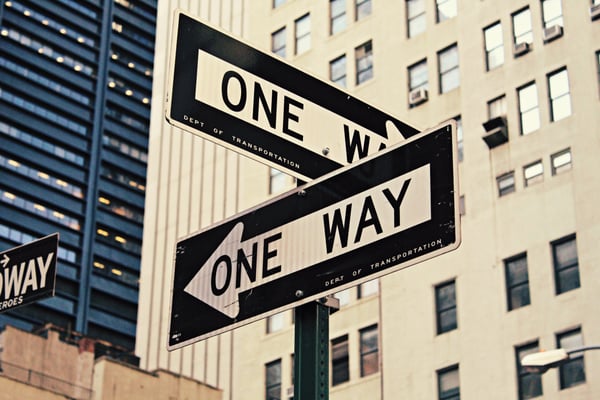 Deploying a learning analytics solution in your organization can bring major benefits.
Every time a trainee interacts with your Learning Management System (LMS), a new piece of data is created that can help you improve your training programs, measure course ROI or evaluate further training investments. But many companies are not making effective use of this data, leading to missed opportunities for positive change.
Implementing the right learning analytics solution will allow you to collect and analyze this information, present findings to decision-makers, and turn your insights into concrete results.
But with so many different solutions out there, it can be challenging to find the right learning tool for your organization, and to figure out the best way to implement it. In this two-part series, we will explore the various options, and help you understand their advantages and drawbacks.
Two Types of Learning Analytics Solutions
There are two main types of learning analytics solutions: embedded and platform. Embedded analytics solutions come as part of your LMS, and include basic reporting features for the data the system is already collecting. Platform analytics solutions are dedicated, standalone tools that leverage data from a number of sources, including your LMS.
1. Embedded Analytics
Pros
No setup required
Seamless integration
Lower cost or free
Usually fairly simple to use
Cons
Limited in functionality
Not designed for compatibility with other systems
Your LMS might already come with its own suite of embedded analytics tools. The main advantage of these tools is that they require no setup and are already integrated with the rest of the learning system. Embedded solutions are typically either free with your LMS, or available for a relatively low additional cost, and their simplicity makes them easy to use with minimal training.
The downside is that embedded solutions are usually limited in functionality, and most organizations will outgrow them fairly quickly. In particular, many embedded solutions are lacking in advanced data analysis and reporting features, which makes it hard to draw useful insights and communicate them to decision-makers.
In addition, embedded solutions are rarely compatible with other systems or data sources, making it hard to get a complete understanding of your training efforts. This can be a serious drawback, as it is becoming increasingly important for L&D professionals to prove the ROI of their training initiatives. In order to do this, it's essential to integrate information from all your learning systems. This will allow you to see a holistic picture of trainee progress, not just measure improvement at isolated tasks.
2. Platform Analytics
Pros
Ability to leverage data from multiple sources
Powerful analysis tools
Comprehensive reporting and scheduling options
Cons
Has to be implemented separately
Steeper learning curve

Instead of being limited to one system, analytics platforms are typically compatible with a wide range of data sources. This allows organizations to collect all their data in one place for analysis with powerful statistical and visualization tools. Dedicated analytics platforms are designed to offer the power and advanced functionality not present in embedded solutions.
Just as importantly, analytics platforms often include comprehensive reporting & scheduling options, making it easy to design and submit analytics reports to decision-makers. Some platforms will also allow you to design customized, filtered dashboards, allowing users to monitor their most relevant KPIs on a regular basis.
On the other hand, analytics platforms tend to have a higher barrier to entry than embedded solutions. Since they are standalone solutions, they have to be implemented separately from existing learning systems, and might require some degree of setup and integration. They will also operate differently from your existing systems, and users may require more extensive training on how to use the software.
Which Learning Analytics Solution is Right For You?
The type of system that is best for your organization will depend on a number of factors, including your analytics goals, budget, and in-house data expertise.
Initially, organizations beginning their analytics journey may find embedded solutions to be sufficient. They are easy and quick to get started with, and staff will already be familiar with the interface. This can help build some early traction as the organization is building out its core analytics skillset.
Over time, however, most organizations find that embedded tools are not robust enough to provide the analytics capabilities they require. At that point, they might want to consider a dedicated platform solution that will allow them to integrate and analyze data from multiple sources.
Once an organization has determined the platform solution they need, they have to decide how to implement it. In part 2 of this blog, we will examine the three main ways to implement a learning analytics platform.