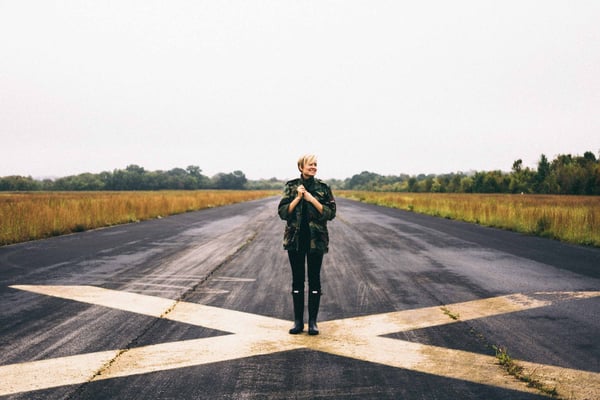 There are hundreds of learning management systems in the market today. With so many choices, how do you select the right LMS for you? Most buyers balance price, reputation, and features. But there's more to an LMS than that, and you could still purchase a platform you're not entirely satisfied with.
There are high-level considerations beyond price and features that should impact your choice of an LMS. We can help you understand all these facets to make an informed purchase decision. Here are the top tips for selecting the right learning management system for your organization.

1. Know Your Requirements
Before you start comparing learning management systems, meet with all of the stakeholders in your organization and determine what you need from an eLearning program. Define, evaluate, and prioritize your requirements. Identify the features you absolutely need, and the functionalities that are merely nice to have. Plan for the future, as well—as your needs grow, your LMS application should scale with you.
When you get all of your stakeholders on the same page, you'll have much greater success in finding the LMS that's right for you.

2. Decide on Proprietary or Open-Source
Will you need proprietary or open-source software? Asking this question early in your LMS buying process can help you quickly eliminate a number of software options that aren't right for you.
Proprietary software makes sense if you need:
An easy-to-use system out of the box

Live technical support

Basic functionality and features

Operational cost savings
An open-source LMS is ideal when you need:
Flexible and customizable software

Access to source code

Frequent security updates

Upfront cost savings

3. Consider the Total Cost
Many LMS buyers start with cost, because it's easy to eliminate anything that falls outside of your budget. But when buying a learning management system, you should consider more than the initial price of the purchase. Whether you choose a proprietary or open-source LMS, you will have ongoing costs for support and maintenance.
Proprietary systems will have licensing costs. Ask about additional costs for extending the software, upgrading, and maintaining the system. Open source applications will have the cost of internal IT staff to run, upgrade, and maintain the software. Also be sure to consider the cost of hosting on-site or in the cloud.

4. Know Your Time Limits
Some LMS solutions take more time to get up and running. When selecting your next learning management system, find out what kind of time frame you should expect to install your LMS.
You can expect to implement your system faster if you have the expertise and staff to dedicate to the training program. Working with a service provider can help decrease the learning curve involved with using a new technology.
Be sure you know your timeline. Will you need to transfer courses, train staff to use the LMS, or integrate with other applications? These tasks will add to your implementation time.
At Lambda Solutions, we install, deploy, and initiate training on the LMS platform all within a matter of days. This allows you to get access to your site, where you can build out your course material and serve your learners as quickly as possible.

5. Look into Content Tools
It will probably be a priority to create content or upload existing content that was already created outside of your LMS. Integrating with third-party content such as social learning or action-based features lets you create a rich learning experience that generates higher engagement.
If this is a priority for you, make sure the LMS application is compatible with SCORM, LTI, and AICC.

6. Identify Your Integration Needs
Does your business run on other key software? Certain LMS platforms let you integrate your business software with the LMS to save time and money. Integrations like this help to automate and save time by creating accounts and sharing of information between key systems. Your employees can log into the central system and go to your online learning site without having to login again or re-enter their personal information multiple times.

7. Think About Theme
Design considerations are important when selecting a learning management system. A consistent and well-designed theme creates a seamless user experience, enhances the engagement of learners, and makes the learning environment feel comfortable. Learning on mobile and tablet devices is becoming more common, so your LMS should deliver a responsive theme.

8. Ask About Training and Support
Having a great LMS application doesn't do you any good if no one in your company knows how to use it. Don't buy any software without knowing exactly how much training and support you'll get, and how much it will cost. Every platform is different. Find out if training comes with the software. Will you have access to ongoing training? Can new staff be trained as new hires come in?
Ask what kind of support you'll have access to. Depending on the platform, you may have live support, email support only, a dedicated support representative, or the luck of the draw. Some support will be free, and some will be subscription-based.
Your support needs will be based on the internal technical expertise you have on staff.

9. Don't Forget LMS Reporting and Analytics
Capturing and analyzing data is increasingly important in online learning. It is becoming much more important to have insightful reports, to have access to all the data in the system, and to share that data between key systems or key people. Consider what level of data access your LMS will give you, and what kinds of reporting is available.
Choosing the right LMS involves much more than just the price and basic features of the system. Think about your needs and priorities in each of these areas, and you'll be well equipped to select a learning management system that will meet your needs for years to come.
Get more great tips for choosing the right LMS—check out one of our on-demand LMS webinars.
About Ben Young

Ben is a leader in eLearning and talent management solution implementations. Working with Fortune 500 firms and leading healthcare organizations, Ben provides clients with in-depth knowledge of eLearning services and course creation strategies for learning that engages learners while simultaneously reaching business outcomes. Ben is passionate about bringing eLearning visions to reality, actively researching and testing new and emerging technologies.