Lambda Solutions continuously offers How-to-Moodle webinars and other resources to benefit the LMS and eLearning community. The following on-demand webinars are curated for LMS administrators, users and learners who use Moodle as their learning management system. We'd love to show you the new and important features and practical tips for using Moodle from these webinars. Let's get started! 🏃
Note: All of our webinars (live and on-demand) are free to watch 👀
1. Moodle's Latest Core Update
Moodle Moodle 4.1.1 was released in January 2023, and there are tons of new and improved features in this update, including:
Enhanced user experience: Moodle 4.1.1 might bring more user-friendly features, improved user interface, and new design elements.

New plugins: Moodle 4.1.1 might bring new plugins that could enhance the functionality of the platform, such as new themes, activity modules, or integrations with third-party applications.
Security: Moodle 4.1.1 could include security updates and improvements, ensuring that the platform remains secure and protected against the latest threats.


2. Bring Your Classroom Online with Moodle
COVID-19 has changed the way we work, live, and, of course, learn. As shown in Google Trends, the interest in "online learning" has increased drastically since the start of COVID-19. 📈

Source: Graph from Google Trends, showing the search term "online learning" and its interest over time.
This change can be challenging from the learning perspective, especially for teachers and instructors who are used to face-to-face or in-person classroom learning. With the urgency to move to remote learning, many teachers are not fully prepared for this sudden change.
Are you trying to get your classes online? This on-demand webinar is the quick and dirty guide covering how to take your classroom lessons and put them online with the Moodle Learning Management System (LMS).
You might ask, why Moodle? Here are some statistics showing why Moodle is the most popular LMS worldwide 🌎:
Number of Moodle Sites: 165,069

Number of Courses: 43,703,489

Number of Users: 355,431,575

Number of Countries: 239
So if you need to deliver online courses without wasting a lot of time, this Moodle webinar is for you!
WATCH NOW: Teachers' Survival Guide: How To Build Your Online Classroom In Minutes with Moodle


3. Moodle Forum: Engage Learners by Starting a Discussion
Keep your learners engaged not only by offering great content but also by starting a discussion. How do you get the interactions started? One of the tools you can use to achieve this type of learner engagement is Moodle Forum, a powerful asset in creating lively and engaging courses 💬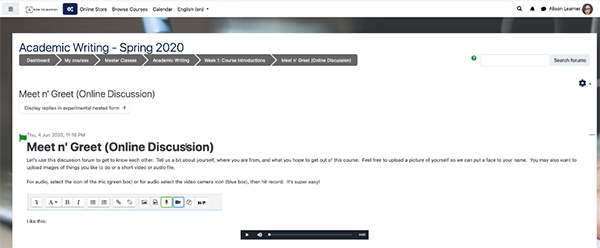 If you haven't started using Moodle Forum, our webinar is your step-by-step tutorial. We will cover how to:
Set up the forum in your LMS (identify different forum formats)

Grade forums

Manage and analyze online forums activities with Lambda Analytics--a reporting and analytics solution that works well with Moodle



WATCH NOW: The Ultimate Guide To Creating & Managing Moodle Forums For eLearning Success


4. Keep Up with the eLearning Trend: Videos and H5P (Interactive Content)
Using engaging and effective videos as part of the eLearning courses is not a new trend, but a trend that has been going on for a while, to the point it is somewhat expected and shouldn't be a surprise. (I mean… who wants to look at PowerPoint with only bullet points for their lessons?)
A survey by Kaltura stated students increasingly expect video content to be part of their learning experience:

"82% see students' expectations for how many videos should be part of their learning experience as increasing."1Another survey result indicated "98% of respondents see video as having a part to play in personalized learning experiences."1 More importantly, "91% believe video increases student satisfaction. 82% see it increasing student achievements, and 80% thinks it increases educator collaboration and professional development".1
Now that we know the importance of incorporating video content into eLearning, the next question is: What do you measure to determine if your video lessons are effective learning resources? If you have any video content for your eLearning, this webinar (Moodle and Totara) can give you some tips 📹
In this webinar, we will cover the following:
Best practices for using video content in eLearning

How to use H5P to create interactive video

Why and how to track completions and time spent learning on Video resources

WATCH NOW: Build & Track Blockbuster Interactive Video in Moodle and Totara Learn


Other resources related to creating videos and H5P:
5. AMA about Moodle (and Totara Learn)
When we talk to our clients about Moodle and Totara, we notice quite a few frequently asked questions! So, we recorded this webinar to address these questions and now would love to share it with you! 🙋


WATCH NOW: Ask Me Anything (about) Moodle and Totara Learn!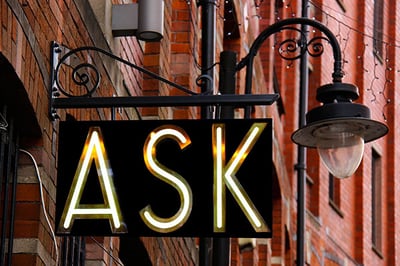 If you have any questions about Moodle, Totara Learn or are curious about a complete eLearning solution that sells online training courses, don't hesitate to contact us. Our eLearning experts will be more than happy to discuss your eLearning needs and help your organization achieve its learning goals and objectives.




Did You Know About Our Knowledge Hub?
Our experienced team has put together a Knowledge hub about Lambda Learn (Moodle) LMS. This Knowledge Hub consists of release notes, how-to guides, and best practices in setting up and managing your Moodle LMS.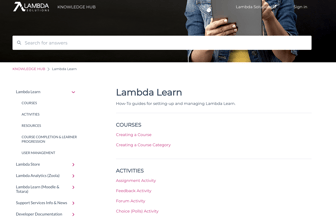 Need more explanation? Get in touch with us now and find the solution.
References:
1. Kaltura. (2019). The State of Video in Education 2019. Retrieved from https://corp.kaltura.com/resources/the-state-of-video-in-education-2019/