About Subaru Canada, Inc.
Subaru Canada, Inc. markets and distributes Subaru vehicles, parts and accessories through a network of 94 authorized dealers throughout Canada.
Subaru wins the Best Manufacturing Project in 2019, Lambda Learn Awards. Read on to learn more about this success story!
The Challenge
With dealerships spread across the country, Subaru Canada needed to evolve from having multiple pre-existing systems for their Sales and Aftersales Departments, that relied upon a combination of Flash-based training programs, excel based reporting and on-premise paper-and-video training that was difficult to monitor, report on, and certify.
Sales and Aftersales utilized separate Learning Management Systems to deliver their training, which led to significant issues when importing courses, as well as tracking, reporting, and optimizing their training programs. This also led to difficulty for their Field Managers and Dealerships Managers in understanding the structure and operating characteristics of both systems. Subaru's existing Flash-based content and other browser based limitations exasperated those struggles as it meant their courses only functioned using the Internet Explorer browser due to a lack of support for Adobe's abandoned browser plugin.
Additionally, Subaru needed to meet regional regulatory compliance regulations with Single Sign-On functionality and reporting on in-course training time. The cherry on top was overcoming objections to a new system regarding security, accessibility, and implementation concerns from Subaru's internal stakeholders.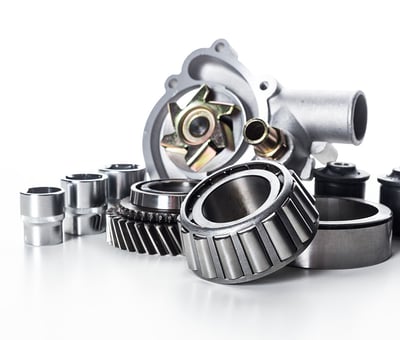 The Solution
The decision was made to consolidate all of Subaru's Sales and Aftersales training into a single integrated cloud-based LMS with the functionality to overcoming their eLearning challenges. The only LMS that could meet all of their requirements was Lambda Learn.
With different training requirements for their Sales and Aftersales departments, Subaru utilized Lambda to create two separate "campuses" for their new "Subaru Academy": one for Sales and one for Aftersales. Lambda Learn robust permissions settings also enabled Subaru's dealership managers to deep-dive into the LMS to see and understand their staff's training progress. According to Dean Phillips, Director, Subaru Academy, Strategy & Technology, "it helps us and dealership managers know overall where everyone is with one-click."
When it came to compliance training and regulatory reporting, Lambda Learn Last Login Time report quickly became invaluable to field managers. Single Sign-On functionality was also available to improve usability, accessibility, and security.
"One thing I love about Lambda Learn is that when building training programs, we can do different sections of courses. We can have online training courses and instructor led courses that can be mandatory or optional for certain skill levels in separate distinct roles, creating awareness of available courses not assigned, including the ability to participate in these optional courses without affecting their yearly certification program."

- Dean Phillips, Director - Subaru Academy, Strategy & Technology

Lambda Analytics - The Reporting and Learning Analytics
Utilizing the official learning analytics Product Extension for Lambda Learn, Lambda Analytics (Zoola), Subaru was able to fulfill the Province of Quebec's legislation for reporting with a custom report developed to track and show total time dedicated to training in both online and instructor led courses. The automated delivery of reports and HTML-embedding from Lambda Analytics allowed Subaru to easily deliver clear and actionable reports for everyone from dealers, to field managers, to the corporate office.
Bilingual Capabilities
The bilingual requirements in Canada made Lambda Learn HTML blocks an essential feature: "Because we have to deliver in French and English, we can now automatically show appropriate language to the appropriate audiences," confirmed Dean Phillips.
Lambda Learn hierarchies enabled Subaru to organize and direct reports on training program progress and last-login reports so that managers higher in the hierarchy could see the progress of employees that did not directly report to them. Audience-based visibility also allowed them to move their internal employees into Lambda Learn, which enabled their internal employees to participate in their Product Training Courses while preventing their dealership learners from viewing internal courses and programs.
Lambda Learn HTML blocks also enabled Subaru to deliver a far superior user experience. Video lessons were embedded into the blocks, which made it much clearer for users to understand where to go, what to watch, and what to click on when compared to Subaru's previous systems. Furthermore, embedding videos eliminated the previously-existing concerns regarding proprietary video links being made publically available. This also allowed Subaru to replace their Flash-based courses with far more accessible and browser-friendly video content.
Due to the complexity and volume of Subaru's training programs, Lambda Learn "If-Then" capabilities for building courses allowed for the creation of custom learning paths that direct different users to the appropriate follow-up courses based on their job title/position. This streamlines the eLearning process for users and admins alike. Both online and instructor-led programs can now be toggled as mandatory or optional based on an employee's role and position.
"Reporting with Lambda Learn make it easy to know overall where everyone is regarding their training and compliance needs. It's a huge time saver that results in less handholding to get managers to enrol their employees in training."

- Dean Phillips, Director, Subaru Academy, Strategy & Technology


Results
Subaru can now deliver adaptable, feature-rich online and instructor-led training courses and certification programs faster and easier than ever before.
Without Lambda Learn, it would have been impossible to create two integrated but separate "campuses" for their Sales and Aftersales training needs, complete with custom learning paths based on job titles for each department.
Subaru has been able to meet all of its regulatory compliance needs while delivering a consistently branded, accessible user experience for its learners, admins, instructors and management alike. This ease of use and visibility has resulted in a steady increase in course enrollment and completion rates.
Subaru significantly reduced eLearning costs by eliminating two disparate LMSs and moving from in-house to true Cloud Hosting. Furthermore, Troubleshooting time decreased from days or weeks to mere hours. Subaru has not experienced any LMS-related downtime since switching to Lambda Learn.


Got questions about Lambda Learn or Learning Management Systems? Contact us and see how Lambda Solutions can help your organization like we'd helped Subaru Canada, Inc.