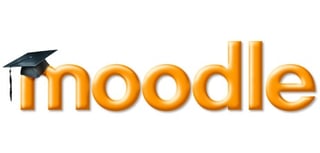 As an official Moodle partner, our Moodle LMS experts regularly review Moodle plugins and advise our clients on which plugins to select based on their learning and training requirements. We're able to test and recertify all new standard Moodle plugins to make sure we can troubleshoot any potential errors. Here is our tried and true list of Moodle plugins to enhance productivity.
Want the full list of our recommended Moodle plugins? Check out our Guide to Choosing the Right Plugins for Moodle & Totara LMS!
Moodle Plugin #1 - Attendance
The Attendance Plugins allow administrators to easily evaluate whether students have attended their courses. You can go right into the plugin to take attendance - it even keeps a record of student attendance. What's more, there's a reporting function within the Attendance plugin that allows you to filter and create reports based on set criteria. These reports are also exportable.
There are default attendance statuses set, such as Present, Late, Absent, and Excused, but these are all customizable. If you go into your settings, you can add new statuses, change old ones, delete ones that are irrelevant, etc. You can add comments next to each student's status (Eg. Homesick), and there's even a grading option in the plugin if you'd like to grade students based on their attendance.
Moodle Plugin #2 - Active Quiz
The Active Quiz plugin allows Moodle administrators to offer quizzes in real-time classroom environments. This plugin is designed to be used in a computer lab or some type of face-to-face class where each student has access to their own computer or online device. Quizzes are instructor-led, with questions taken from Moodle's question bank, using either timed or untimed questions. Teachers/instructors can also grade and review answers in real time.
Moodle Plugin #2 - Face-to-Face
The Face-to-face plugin allows you to schedule in-person training sessions or lectures directly in your LMS. Depending on the style of your course or training session, the Face-to-face plugin allows you to either embed sign-up options directly in PowerPoint or within your course page. When presenting the in-class session to users, you have the option to provide all available sessions to learners or, alternatively, only the sessions they are eligible for. Once users have selected the session(s) they would like to sign-up for, they are then redirected to a description page of the session, prompting them to either 'sign-up' or 'cancel'. If the learner chooses to sign-up for the session, he or she will then be asked to input or confirm their manager's email. This will send a registration confirmation email to both the registrant and the manager. If permitted, registrants will also have the option to see others who are attending the session in addition to cancelling registration for the session they have registered for.
Moodle Plugin #4 - Certificate
Certificate Module is an "Activity" in Moodle that allows dynamic fields to be populated in the certificate template, along with information like the student's name, course titles, etc. You can create the Certificate based on these settings, in addition to customizable features such as watermarks, borders, grade information, seals, and custom text. The Certificates are in PDF format and are also printable.
Moodle Plugin #5 - Zoola Analytics
Zoola Analytics is a robust LMS reporting and learning analytics tool managed from the cloud for Moodle & Totara that allows you to quickly generate reports and make sense of your learning activity. It is a powerful and easy-to-use LMS reporting solution with access to all of your learning data, which can be used to provide more meaningful, interactive, and actionable insights. It also provides the ability to improve training and learning processes, showcase the impact of training on your business, and gain deeper insights into individual learners.