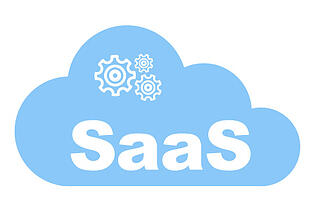 A report released late last week by Forrester Research identifies key trends in the HR Management Systems (HRMS) market—namely, the shift to System as a Service (SaaS) HRMS and how this is positively impacting the organizations. Lambda Solutions offers full-service learning and talent management solutions for organizations of every shape and size. We found Forrester's report particularly interesting because it highlights what we do to provide unrivaled value to our clients. Our SaaS solution, Totara, encompasses and achieves the 3 reasons why SaaS HR Management Systems are a superior solution below…
1. SaaS HR Management Systems are Flexible which Drives Business Success
Before SaaS, licensed, on premise software was the name of the game burdening organizations with high-costs, technical complexity and unavoidable software upgrades. With the shift to SaaS HRMS, organizations are now free to focus on improving HR processes as SaaS HRMS lowers costs, allows for flexibility and decreases training with intuitive user experiences. In the new era of SaaS HRMS, companies now benefit from more holistic human HRMS where they are equipped with the tools to increase employee engagement and better align individual performance with corporate strategy.
2. SaaS HR Management Systems Directly Impact Customer Value Received
Traditional HRMS help organizations streamline administrative duties such as the creation of employee records, benefits, scheduling and payroll. Modern HRMS now help organizations directly increase employee engagement which in turn increases the value delivered to customers. Employee engagement with SaaS HRMSs is directly impacted by learning, performance, social collaboration and talent development system functions. In particular, Forrester recommends that HRMS should help organizations increase customer value through the following three functions:
Optimization of labour

driven by changes in customer service demands. Function like these are particularly helpful for service-heavy businesses where high volumes of hourly workers need to be deployed at certain times. Optimized scheduling with an HRMS ensures that there will be ample workers on staff to meet customer demands.

Increased employee engagement

and loyalty driven by learning, performance and talent development programs offered on organizational HRMS. Employee engagement surveys consistently tell us that employees are invested and loyal when they feel their employer cares about their professional development. By providing interactive learning opportunities that will help employees advance in their careers, you are directly signaling that you care.

Measuring performance against business objectives.

Modern HRMS allow organizations to conduct 360 degree performance reviews electronically so that performance is always aligned to organizational strategy. While capabilities aren't quite here yet, Forrester predicts that performance appraisals will one day be automated and continuously measured in SaaS HRMS.
SaaS HRMSs are becoming more comprehensive.
As SaaS continues to be a favored choice due to its flexibility and ease/speed of implementation, HRMS vendors are shifting over to the SaaS model. As a result of this shift, additional HRMS functions are being added. Some of the most popular additions are new recruiting, talent management and reporting/analytic solutions.
With the move to SaaS HRMSs, organizations are increasingly choosing stand along SaaS learning and talent management solutions that fit into their overall HRMS strategy. Discover how and why Totara is a superior solution for your current and future learning and talent management needs and schedule a 30 minute demo with us today!