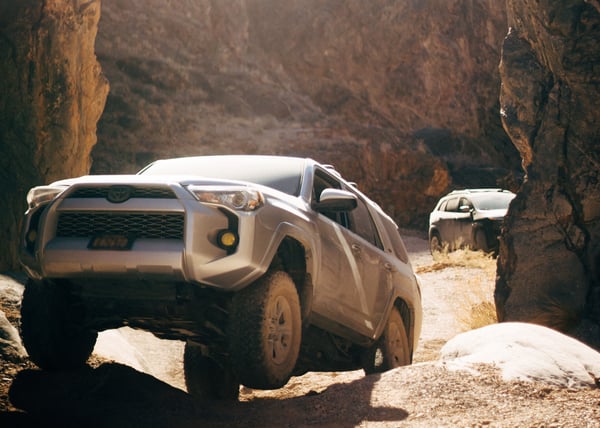 eLearning is especially important for a global company like Toyota, because it provides consistent training across all markets, when people need it. Toyota Latin America-Caribbean is comprised of 42 markets, 43 distributors and uses three separate sites, powered by Totara Learn, to accommodate the complex scale and distribution of their eLearning program.
Toyota Latin America Success at a Glance
How They Did It

The Results

Created customized, detailed learner dashboards and reports.

Actionable Reporting

For the first time ever, Toyota Latin America has a way to correlate training to employee performance

Created a deep set of reports with graphical summaries merged into executive dashboards.

Deep Insights

New insights enable managers to find ways to bridge the gap between high performers and underachievers

With the Totara/Zoola Analytics solution, Toyota was able to get management buy-in to expand training programs

Management Buy-in

With Totara/Zoola Analytics, Toyota was able to demonstrate value and expand from 1 certification & 2 courses to 6 certifications & 12 courses
Key Business Challenges and Solutions & Results
1. Correlate Training to Employee Performance
Key Business Challenge: Toyota managers had to manually download the grades for their individual market, but the Totara reports didn't show the most important information. There was no way to use the reports to take action on the users who hadn't completed training or didn't pass the courses.
It also wasn't possible to track actual completion of specific courses. This meant that users were skipping the training portion and going straight to the course evaluation. As a result, the eLearning courses and exams couldn't be properly correlated to employee performance.
Solution/Result: With Zoola Analytics, the managers are able to create actionable reporting. Customized dashboards and reports provide more complete details that enable managers to correlate training to individual's performance. These insights empower them to find ways to bridge the gap between high performers and underachievers and create programs specifically for the underachievers.
2. Create Performance Reports to Managers Across 42 Markets
Key Business Challenge: Toyota managers were spending hundreds of hours manually creating reports for their specific market. They must reduce the administrative effort of manually creating performance reports to managers across 42 markets. These reports needed to be customized for each manager at least once a week, if not every other day.
Solution/Result: Working very closely with the Zoola Analytics team, the Toyota Regional Development Manager was able to have a set of customized templates created to be used by region managers. Then, a deep set of reports with graphical summaries were created and merged into executive dashboards. These scheduled reports are now automated for delivery weekly and each manager receives only the information they need to see.
3. Justify the Cost of Learning Programs
Key Business Challenge: Toyota was investing hundreds of thousands of dollars into eLearning and employee training every year. With the amount of money invested, they needed to meet the needs of each specific market, know how many people were using their training and how engaged learners were. In other words, they needed a way to justify the cost of learning programs.
Solution/Result: Toyota can set up reports specific to measuring user activity and engagement levels. Now that managers have a complete picture about who is taking which course, if they completed the training and how engaged the learners were, Toyota was able to get an accurate ROI picture and expand their training programs to officially provide certification training for colleagues.
"We were able to do a lot of fine tuning to get the reporting dashboards exactly how we want them to be."
- Hellmuth Sole, Toyota Regional Development Manager

Are people in your company trying to figure how training correlates to employee performance to get the full value out of your training programs? Read the full Toyota Latin America-Caribbean case study to learn how they were able to gain this valuable insight and create programs specifically designed to help create star performers.