Coming up with good user-friendly content for an interactive eLearning course is pretty hard work. Hours and hours of your effort are spent on researching and consulting with "experts" to create your own online course that perfectly targets your audience and will ensure them a superb learning experience.
You then go through the process of taking all the necessary steps to load the content onto the best online course platform. And finally, after all those long days of behind the scenes preparation, you are ready to reap the benefits of your hard work and just have to sit back and wait for the sign-ups and sales of your fabulous online course to come pouring in.
But as the days and weeks pass, much to your disappointment, the registrations and sales for your online course only trickles in and you fall far short of meeting your projected sales targets. Why is this happening and what could have possibly gone wrong? The answer might be found in looking at your Search Engine Optimization (SEO) strategy or lack of one.
What are the Basics You Need to Know about SEO Strategy?
Simply loading your course onto your learning management system (LMS) and relying on the course material to sell itself, no matter how superior it is to your competitors, just won't cut it these days. In a world where selling online training courses relies on increasing visitor traffic through Google and other key search engines, formulating a digital marketing strategy is critical in picking up sales and ultimately doing justice in delivering your awesome content to those learners whom you want to share your material with.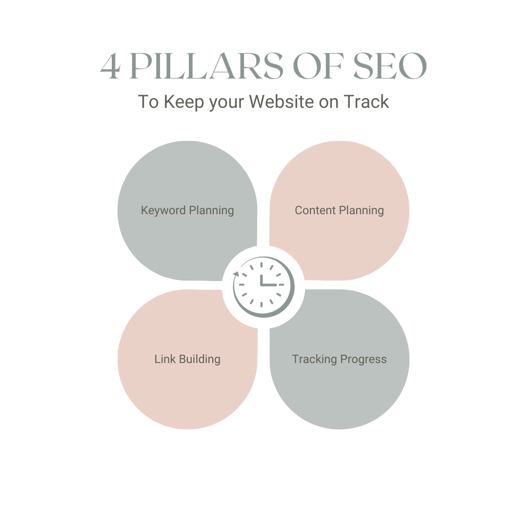 Start with basics
Before going any further into how to build SEO strategy for an online course platform, you need to know what SEO is. Basically, a number of approaches that are used to drive more traffic to your online courses website and subsequently help them land on your search engine results page (SERP) through organic or unpaid searches via Google, primarily, constitutes SEO. The more visitors that land on your SERP, the more likely you will get learners signing up for your courses and accessing your high-quality content.
Before considering the SEO of your course website ensure that your website is equipped with all required eCommerce features to serve the customers.
Technical SEO
Start with vamping up your technical SEO capabilities to increase the crawl and index efficiency of your eLearning website. What this means is that Google has a system to collect information from your webpages and links, and then analyzes, organizes, and stores that information. So when someone types in a search term looking for information on your course, Google's algorithms will display websites it thinks are the best match.
Specific types of technical SEO improvements that can be incorporated include:
Constructing a navigable website to facilitate crawling.

Making use of meta tags to assist search engines and visitors so they can find the most information on your webpage.

Adding interlinks that provide a connection to other parts of your website and help search engines determine the hierarchy of different web pages within your website.

So if you've done your homework right with your technical SEO efforts, your SERP should show up more often than not and rank as one of the top websites in searches, and therefore more learners and prospective customers who will sign up for your course(s) will be led to your online course information.
A final note with respect to technical SEO is that you should ensure that you obtain Secure Sockets Layer (SSL) certification. In doing so, your technical SEO score will be elevated and it will also provide your website with authentication and a secure online connection that is encrypted.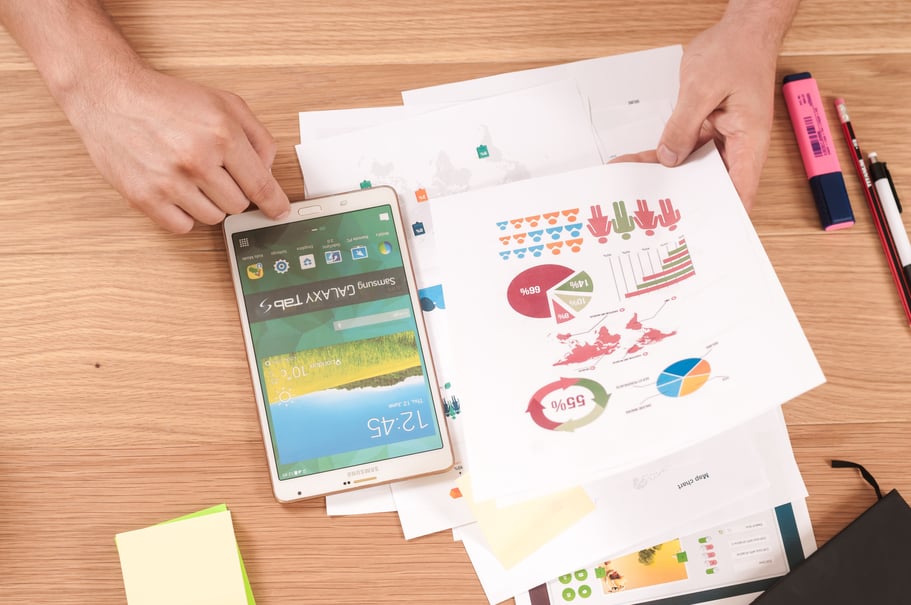 Leverage the data for successful marketing
Content Marketing
To support your technical SEO efforts, the creation of first-rate content that is relevant to your audience on your eLearning website is also vitally important. Google should automatically increase your ranking amongst your competitors if your content rates among the best, according to its algorithm's criteria. This strategy is also known as content marketing.
Several fundamental goals behind content marketing include:
Raising awareness of your business' brand

Get more visitor traffic to land on your search engine results page (SERP)

Establish you as a credible resource in your field

Build a rapport with your existing clientele

Establish new product areas/markets

To fulfill these goals, you'll want to find a SEO-friendly online course platform that can support your marketing strategy for your content and courses and research and utilize the right keywords in your product descriptions within all your content sources to help drive even more traffic to your website.
The key features behind a rock-solid content marketing strategy can be achieved by incorporating various content elements in your website, including the following:
Blog posts

Email

Videos

Podcasts

Social media posts

E-books

White Papers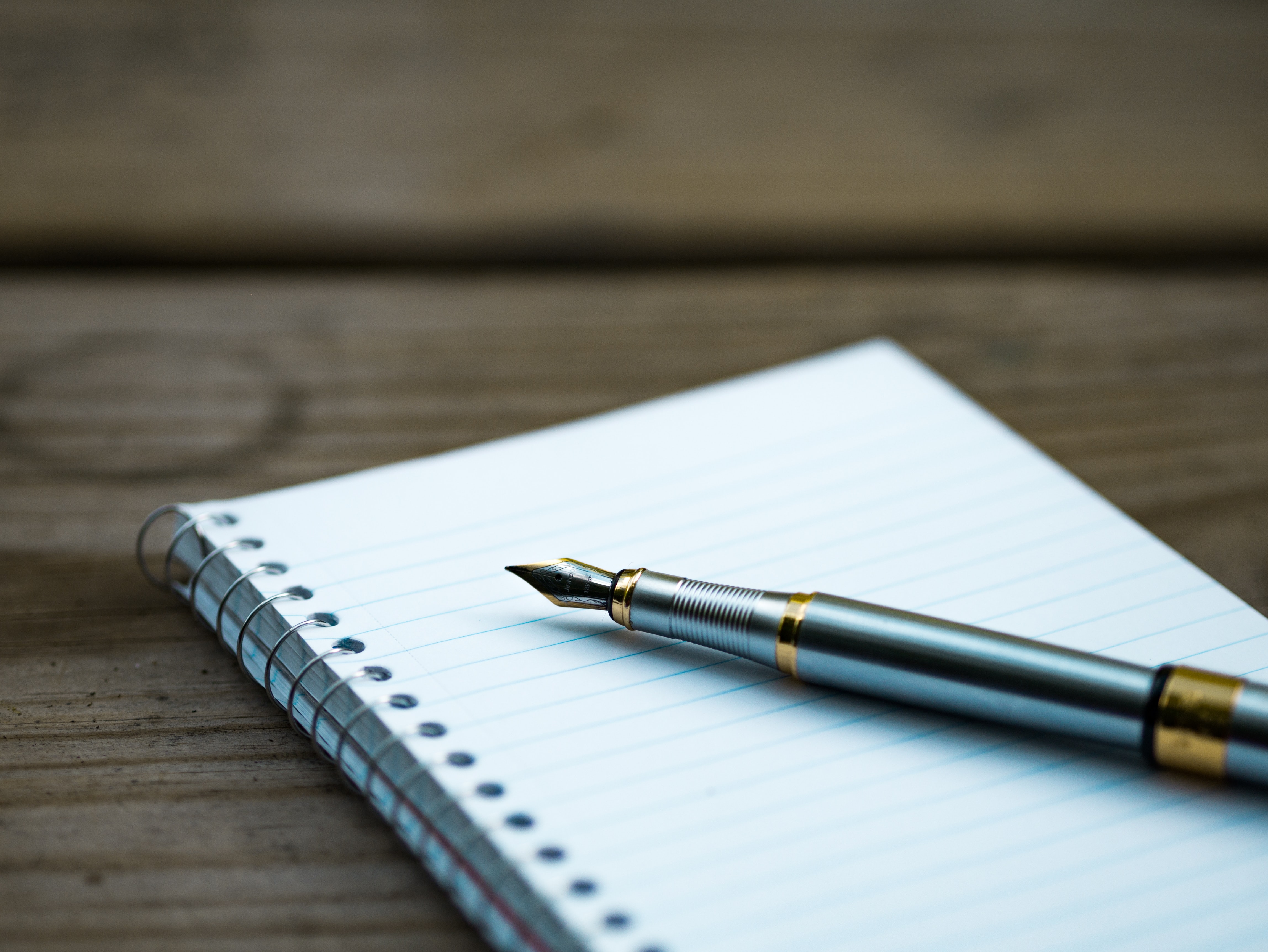 Plan Content for a better growth
Other SEO Considerations
All-important within SEO is knowing who your audience is. Directing your content to suit their needs and designing your website to enhance their user experience, including increasing accessibility through the addition of appropriate fonts, text formatting and enhanced media display to enable smartphone usage.
However, all businesses need to be aware of the necessity to follow these search engine guidelines in order to prevent themselves from incurring a Google penalty:
Create original links for your website

Ensure your content sounds natural without the overuse of keywords

Refresh the content on your webpages and courses on a regular basis to maximize your SEO efforts
How to Execute Key SEO strategies in Your Online Platform
Performing these activities and getting them right might seem terribly overwhelming and you are probably asking yourself, where on Earth will you be able to find an online training platform that can support all these activities?
Well, as it turns out, Lambda Suite is one of the best online learning platforms, having been a leader in delivering online courses for many years. Its management system can enable you to carry out all these SEO activities and much more.
With the help of informative content on how to utilize Lambda's powerful and vast features, other companies and customers alike come to recognize the Lambda brand as a leader in field of eLearning solutions, and have the confidence that Lambda Suite products will fulfill their business' requirements in being able to create, upload, and deliver their organizations' online courses.
As pointed out by HubSpot, research shows that:
84% of customers indicated that after viewing brand-sponsored videos, they were motivated to buy the products

93% of brands using video marketing reeled in new buyers

88% of video marketers stated videos resulted in a significant return on investment (ROI)

Obviously, creating top-quality branded content, particularly in a visual media format, produces results in terms of making sales and attracting new customers. Thus, when coupled with a robust SEO strategy, the case for churning out new multimedia content, as well as updating existing content and broadcasting it on your website, social media accounts or through links via email, is well supported.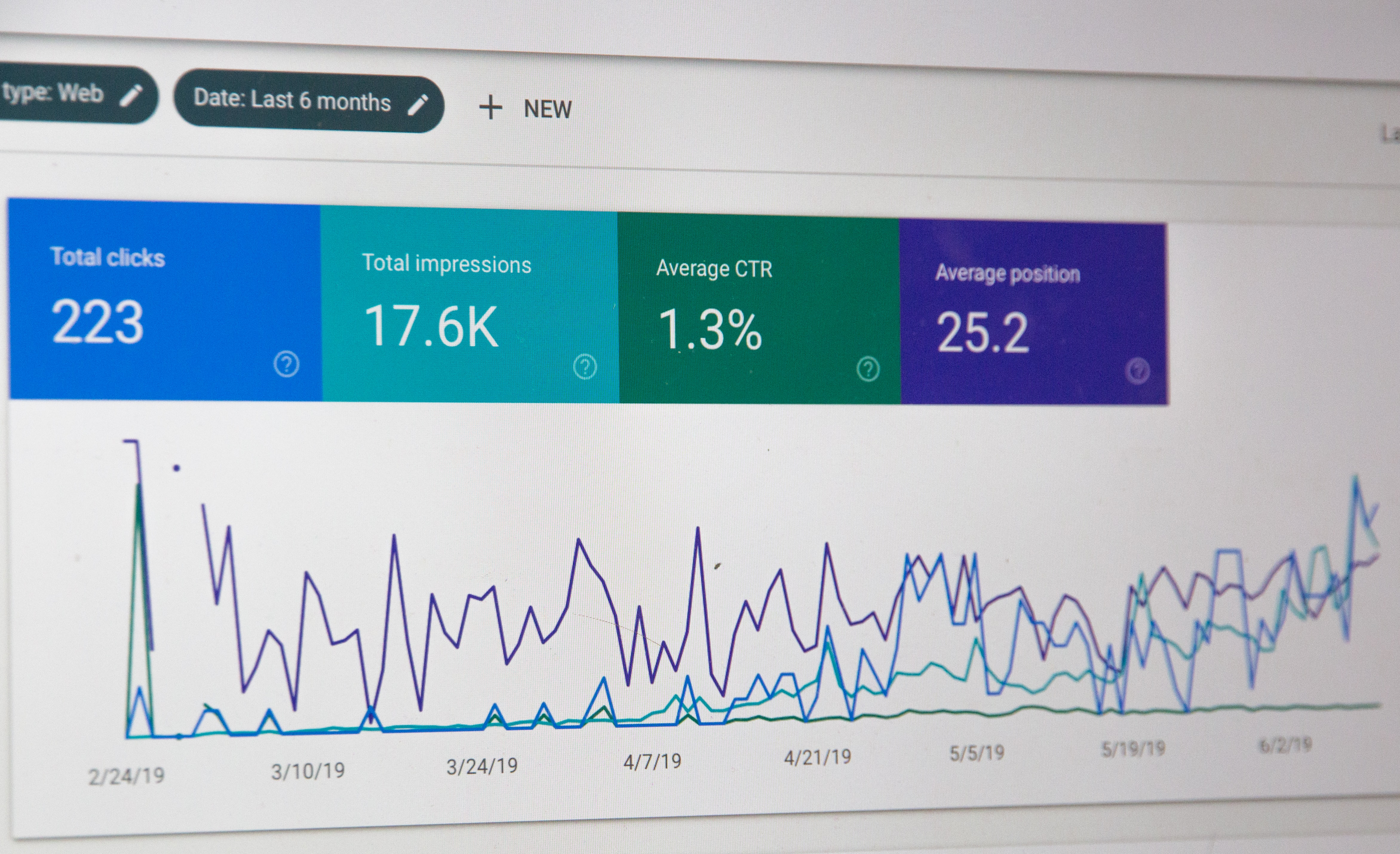 Understand market with analytics
Customizable Features
When trying to accomplish those SEO goals you have set, including bringing in more visitors and potential course registrants to your eLearning website, utilizing Lambda Suite's built-in capabilities to customize the way you create and sell your online courses is crucial, because a variety of eLearning strategies can be executed.
As an example, flexibility in offering single courses or a succession of courses to present your materials over different time periods are options available through Lambda Suites. Being able to carry out these alternatives satisfies the requirements of your existing learners and more than likely, will expand your registrant base.
Further to this, a variety of multimedia capabilities such as video conferencing are supported through Lambda's eLearning platform. Features such as this adds to the arsenal of tools that are available to deliver online courses.
Here is a highly recommendable read for those who are interested in digital products for delivering a better eLearning experience to their users.
Boosting Sales of Your Online Courses
For many companies, selling online courses has become a significant part of their revenue stream. Choosing Lambda Suite as your eLearning management system can empower your business to not only generate existing revenue, but to also expand your profits with your online course sales. Digital marketing tools within Lambda Suite enhances your ability to sell courses online by enabling these processes:
Gamification: Aims to inspire the interest of learners through including game elements within a learning environment to maximize engagement and help acquire the knowledge quicker, in a more pleasing manner. Gamification features also boost the motivation of learners to create a more fluid learning process. Here is a good article you might like to read explaining how gamification can be used to improve learner engagement.

Microlearning: Information delivered in small, bite-size portions of learning designed to be quickly consumed alongside other learning 'nuggets' or stand-alone. Portions of microlearning content demonstrates one idea, object or learning concept and is often referred to as 'chunks' or 'nuggets'. Discover the benefits of microlearning. Read this article to know more about microlearning.

Adaptive Learning: An artificially intelligent tutor - technology is used to adapt to multiple learning styles, different learner needs through data gathered through reports and analytics. The software allows for a form of tailored learning to be achieved through software rather than a physical teacher being present to pay attention to the different learning styles of a learner. Know how adaptive learning can improve learner engagement and retention.

Additional features that can support the sales of your courses are essential, including providing you with flexibility in where you can enter keywords and meta data (title, keyword, and description), namely within all of your content and eCommerce sales page.
Meta data descriptions of products in your online store provides your customers with a summary of the information found in your webpage and can help draw in customers to visit your website. Being able to edit them allows for greater responsiveness to your audience members who are searching for your training products and courses.
Within Lambda Suite, a useful Search Term functionality is available as a part of its powerful analytics feature. It is capable of probing what words customers look up in order to find courses or training products on your website. Having this information will allow you to determine whether you have utilized keywords effectively and help you steer your audience members to access the products they are looking for.
An added bonus in obtaining information on what customers search up the most often is the ability for your business to identify new training products or courses that can be offered to your audience members.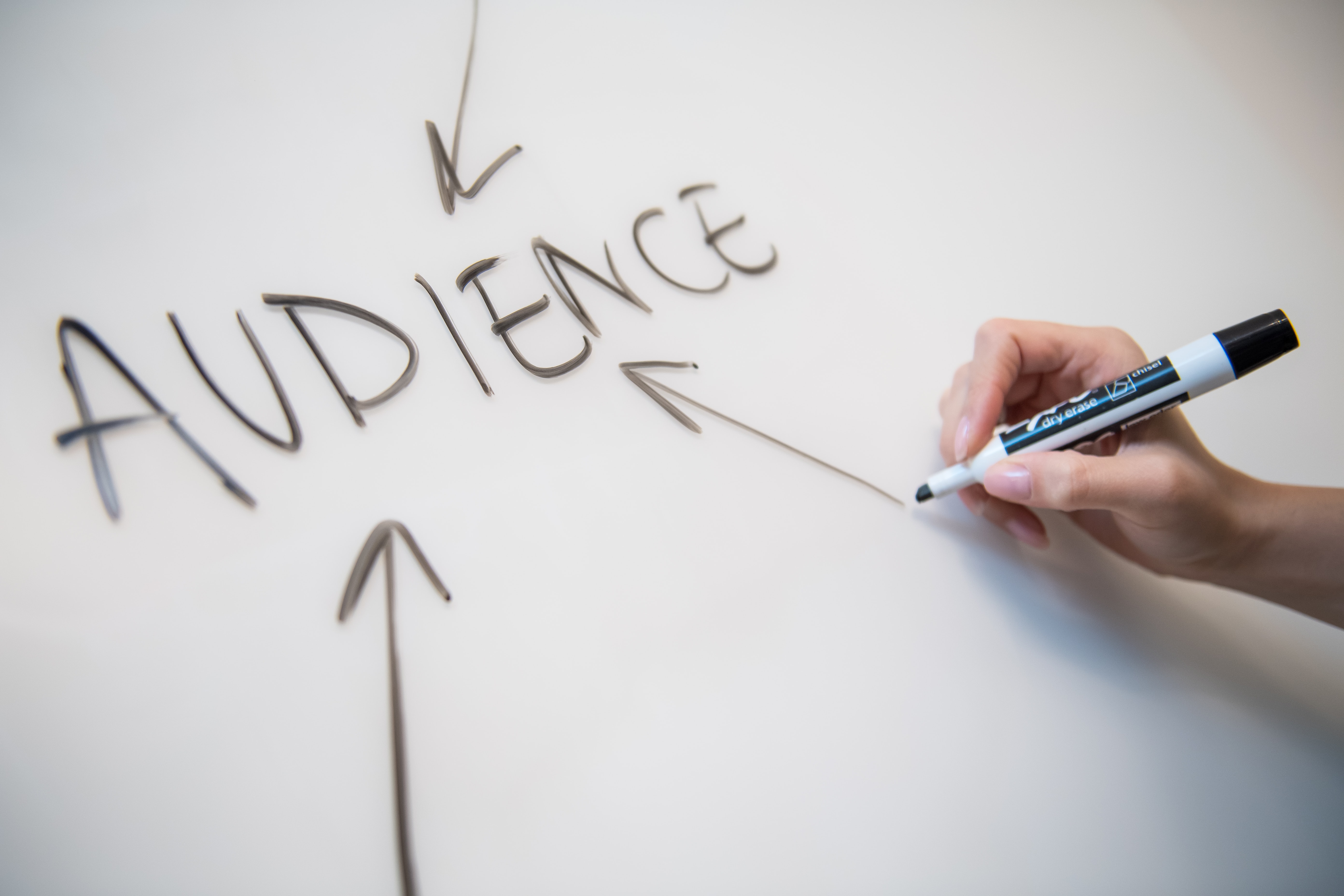 Find audience with a right SEO plan
Follow this article to know more about online course SEO and ensure that your online course is ready to hit the market.
In the end, this feature helps meet both content marketing goals of building a relationship with your current audience members through reinforcement of their preferences, and by tapping into new markets and creating new training products and/or courses for existing and new customers.
With all this information on implementing an online learning platform with SEO features under your belt, you probably now realize that you need to take a proactive approach in incorporating a SEO plan of action, moving forward. By keeping in mind how you want to position your business' brand with your customers' needs and wants, your SEO strategy can be spelled out more clearly and you'll be able to "reap what you sow" in your efforts with building your online courses website.
Need an All-In-One eLearning Business Solution for Selling Your Training Courses?
Discover how the Lambda Suite offers the easiest, most efficient way to sell, market and scale your eLearning business.