Last Updated: November 23, 2021.

The difference between flipped and blended learning is that blended learning creates a more effective way of presenting course material to employees in an engaging and efficient way while dealing with the isolation due to the Covid-19 situation.
Table Of Contents
Blended Learning vs Flipped Classroom
Working towards a safer way to interact with learners in all fields, this global crisis had led to an increase in at-home learning tools and environments. Some people wonder, is there an easier way to help these organizations throughout these difficult times? People are now working towards establishing a blended learning approach or flipped classroom scenario to better engage with learners in their respective fields worldwide.
Though it is sometimes hard to determine the difference between blended and flipped learning, here is the easiest way to understand the differences. Blended learning is the collaboration between in class or face-to-face education with online learning and other course components.
In contrast, flipped classrooms are when the instructors create courses, texts, or lectures that are watched or read at a student's own pace, and in-class teaching assists in practicing the concepts learned in the videos or other course materials.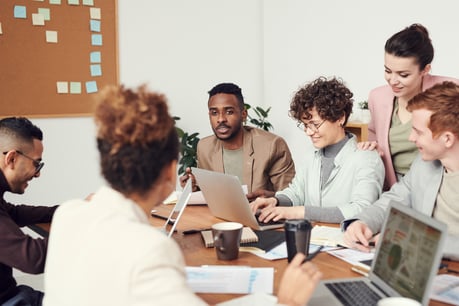 But which one should you use? Here we will provide you with insights into the significant differences and benefits of each and how they can be applied to a learner's environment.
What Is a Flipped Classroom?
A flipped classroom reverses the traditional teaching role where the lessons are first taught, and then homework is assigned.
Instead, the students first study the course material, typically through online lectures, then learn how to implement what they learned in a classroom setting.
For example, students may watch online lectures, review online course materials and texts, participate in online discussions or perform research at home.
When in the classroom, students will practice their skillsets by having face-to-face discussions with peers, debating, making presentations, or having peer-reviewed assessments. Basically, the students do homework at school in a classroom setting.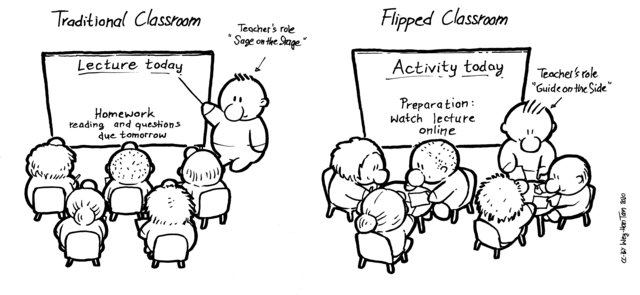 What Are the Benefits of a Flipped Classroom?
There are several benefits of a flipped classroom. These are:
Direct instruction that moves from group learning to individual learning
It creates a dynamic and interactive learning environment
Educators guide students as they learn to apply the concepts
Student can engage creatively with the subject matter
Flipping speaks the language of today's busy student, allowing them to excel
Increases student-teacher and student-student interactions
Increased transparency
It gives learners more control over their education
What Are the Downsides to a Flipped Classroom?
When it comes to criticisms about a flipped classroom, the main points of contention are:
The reduced opportunity for self-directed, critical thinking
That flipped classrooms decenter the role of the student
The curriculum can be rushed and not register with the student
Creates an almost industrialized approach to learning where students can become overwhelmed
Flipping does not necessarily use the latest technology
Creates a digital divide, separating those who are technologically-inclined from those who aren't
It relies heavily on student preparation, which may be lacking
Increased time spent in front of a screen
How to Establish Best Practices for Flipped Classrooms
To create an optimum learning environment with a flipped classroom, it is best to create engaging learning material and lectures. First, it is best to keep your lessons short, as the average student's attention span begins to degrade after 10-15 minutes.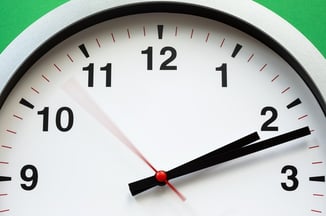 Creating in-class interactions like small-group work divides up the time spent teaching and allows the learner to better grasp the concepts. It would help if you also used online quizzes and gamification (creating online games to aid understanding) to supplement learning.
However, the upfront cost and time to create online materials, such as videos, can cause the most significant barrier to creating an effective flipped classroom. It can take considerable time and technological knowledge to reach your learning objectives.
The good news is that you can reuse the videos year after year, essentially repurposing them. However, many people do not have the technical know-how to make a flipped classroom work.
It is best if you also found a balance between online work and in-class activities, making sure not to overwhelm the student. Peer instruction will also play a major role in the classroom learning environment. This can cause difficulties as learners may come to the wrong conclusions based on what they are learning and then negatively influence other students.
Here is where mentoring and coaching comes in. To succeed with a flipped classroom, you need an educator or teacher that understands how to make the courses more interesting for both students and instructors.
What Is Blended Learning?
Blended learning is a pedagogical or educational approach that combines traditional teaching methods, such as in a classroom setting, with eLearning technology, such as online courses, lectures, presentations, quizzes, games and more.
It differs from flipped classroom techniques in that it works collaboratively with a traditional classroom. Training comes from both the teacher and the online learning modules that work together compatibly.
Blended Learning's adoption has grown throughout higher education around the world and has become the new normality in the teaching-learning process. It optimizes the use of in-classroom learning with an online environment.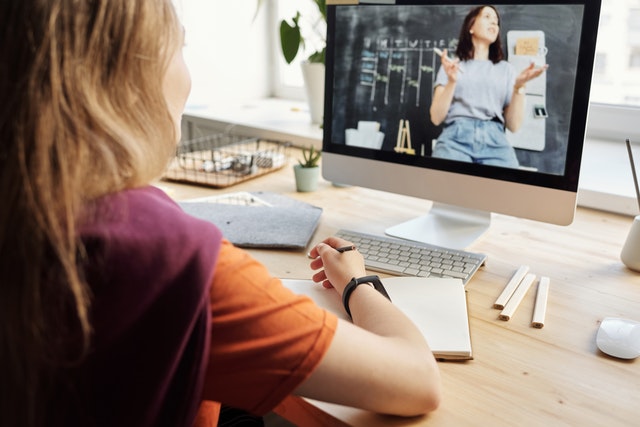 Digital technologies have been adopted, creating media-rich digital learning platforms personalized with adaptive courses and web conferencing tools that connect students and teachers.
Engagement is key, which is where blended learning comes in. In The All-Important E's of eLearning: Engagement and Effectiveness, it states that when employees are engaged with their work and goals, they outperform their fellow employees by 147%. This engagement is where blended learning shines.
Moving towards an impactful Learning Management System allows for more personalization for individual learners, resulting in increased efficiency in the workplace and other educational endeavours.
This ability to personalize the content helps identify struggling students and lets the educator intercede before the student is too far off-track.
Blended learning creates more meaningful learning experiences and motivates learners to use critical thinking skills. It also promotes retention in students and increases their commitment to their educational goals.
It even improves workplace productivity. There are many benefits to a blended learning environment if done with the right support, technology, and educational objectives.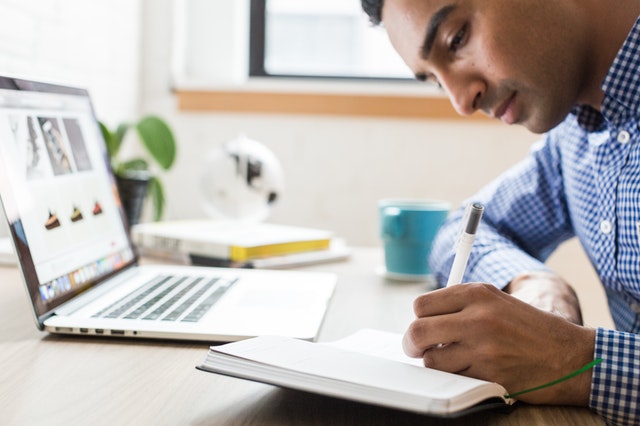 What Are the Benefits of Blended Learning?
Learner engagement is increased
Increased flexibility and personalization in creating course modules
Increased one-on-one student interactions
Learner characteristics and learning experiences are taken into account to promote engagement that leads to desired outcomes
Focuses on the potential of each modality to create better and meaningful learning through effective practices
Allows online tracking, which can help target 'at risk' learners quickly
Can create interactive simulations
Uses visual, auditory and interactive content
Reduces time strain allowing students to learn at a good pace
Increases preparedness and knowledge
Increases quality of training
Allows for better reporting and analytics
Tracks and improves engagement
Overcomes geographical constraints
What Is the Downside to Blended Learning?
Some technologies can be challenging instead of being useful
It can require a tutor or mentor that needs to be highly skilled in eLearning
Total teaching time is about the same between both flipped and blended classrooms
Teachers may overdo it with educational activities and content causing a cognitive overload
It has been found that in assignments, the credibility of sources decreased, and plagiarism increased
Can require a significant investment in technology, like hardware and software
Best Practices for Blended Learning
To create your online learning platform for your business or organization it is best to determine your primary goals and learning objectives. You can then create a comprehensive and cohesive learning strategy by picking the best features for your learning structures.
Your choices should work together seamlessly to best teach your prospective students. You should also enable communication for the learners through creating forums and instant messaging platforms. Also, a successful coach or mentor is needed to bring blended learning together.
You also need to know your audience. This knowledge allows you to determine your primary objectives.
Figure out what your learner's abilities are and when or where the learning will take place. Identify which skillsets and information are required and what your audience's limitations are. This way, you can create custom learning plans that will stick with those you are trying to educate.
Which Is More Effective and Why?
As we have seen, both flipped and blended learning can be useful in their own ways. However, determining which method is best for you and your students' needs should depend on which will work better for your educational aspirations.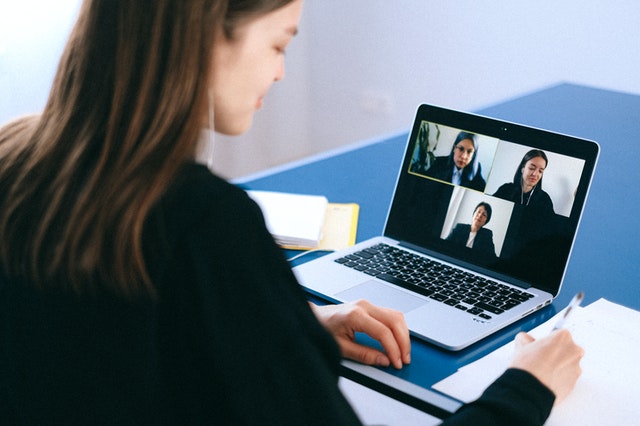 Flipped Learning's Failings
In a 2016 study, a statistics professor changed their teaching method to that of a flipped classroom. She had her students read the course's textbook ahead of the class, then provided regular reading quizzes and worked through problem sets in class. It was found that students using the flipped model performed 10% better on their overall course grades.
However, there were many downsides.
The educator found that the flipped classroom wasn't effectively achieved, saying that they only managed to alter the class to a half or three-quarters flip. Also, the textbook was found not to be a suitable method of course material delivery.
Meaning, they did not determine the correct balance between course materials and lectures to maximize students' learning abilities. These are just a few of the weaknesses of flipped learning.
It was also hard to determine if outcomes were achieved.
They determined that biased grading could have affected the outcome. And they also found that students were less satisfied with how the flipped classroom format oriented them towards their learning goals.
The study concluded that this was likely due to poor connections between the online portions, the assigned homework, and the face-to-face learning environment.
Blended Learning and Its Effectiveness
A study on the effectiveness of using blended learning strategies for teaching and learning human anatomy showed that those who participated in a blended learning course had a higher pass rate of 87.9% versus the 71.4% pass rate for a traditional classroom.
This improved students' success by a whole letter grade, demonstrating the strength of blended learning.
The case study Blended Learning in Healthcare: A Toolkit for a Blended Learning Approach in Clinical Training discusses the active learning model that blended learning creates. Here, the teaching responsibility shifts from the teacher to the student, which engages and empowers the learner, creating an overall better learning experience.
Connecting what is learned in the courses to the workplace is an essential step because retention of what a student learns in a classroom or online is not guaranteed.
By creating real-life situations to test and measure student success, you can better grasp where things are slipping through the cracks, thus creating a better learning environment for future learners.
What Case Studies Say:
In the case study, Canadian Avalanche Association Increases Quality of Training by Using Blended Learning; you will discover how blended learning has greatly affected Canadian Avalanche professionals' learning outcomes.
They created a course using a Learning Management System (LMS) and saw a noticeable increase in their learners' performance, allowing them to perform better in-field. They also saw a reduction in costs, as they no longer needed to host as many in-person classes.
These are just a few benefits that make blended learning the best choice for many organizations and businesses.
How to Reach Your Company's Objectives and Stay Compliant With Blended Learning
To increase the effectiveness of your blended learning strategies, you first need to make sure your course aligns with your business objectives or goals.
The e-book Compliance and Competency Training Made Easy With LMS outlines seven steps to achieve a solid framework for educating core competencies in your employees or students in far more depth than we will cover here.
First, you need to define your purpose by asking a few questions, such as:
Why are you educating your learners?
Is it for compliance reasons, training, onboarding, or measuring performance?
Once you uncover what your purpose is, you should then observe your employees in action. For example, you can investigate what they are doing daily, how they are performing, and what they could be doing better.
Then you need to engage and involve your workers. Try to understand how your trainees feel about their positions.
Determine if their needs are being met and what they think should be changed about their roles. This engagement is a vital step in achieving top-performing results.
You can then set your goals by figuring out what you want to accomplish and writing them down. Define your employee groups by creating hierarchies, establishing competencies and developing essential skills and areas of training needed.
It is also vital that you provide the coaching and training which will best help your company. You need to determine what type of coaching is required and your educator's ideal skills and attributes.
Finally, you link your research to align with your business's objectives. Outline what your company's goals are and how training can be linked back to them. You will need tools that help your company perform and demonstrates the return on investment.
Ask the stakeholders how they would define learner success. This will determine how the course should be evaluated for ROI, such as training costs, engagement rates, and working capital.
Studies have found that professional support that focuses on the instructor's beliefs and ideations provided more success in creating a blended learning structure. This support is where an excellent LMS with personalized support for your business and educators comes in.
To learn more, check out Attract Star Talent and Keep Them! Learning Paths for Employee Retention. Here you will discover ways to tap into a great LMS's features and create courses that improve employee retention and engagement.
Now that you know a bit about the technological strategies involved with creating an effective course, you can begin building your blended learning initiative.
How to Create a Blended Learning Course in Your LMS
Now that you know the tools, you can begin building your course. Once you have the outline of your course in your Learning Management System, here are the basics of implementing a blended learning approach.

If you do not currently have an LMS, feel free to take a peek at these additional resources to determine the right solution for your needs:
NOTE:


In the following examples we will be showcasing our own Learning Management System (Lambda Learn).
However, the process and terminology will be essentially the same regardless of which LMS you are currently utilizing. If you'd like to learn more about Lambda Learn, visit our page here.
Step 1: Determine Your Course Assets
First, you need to know what your assets are. What is your business's pre-existing course content?
Determine what course materials are already in place and what resources you have. These can include text or audio files, documents, videos, multimedia and interactive content.
You should also assess what resources you get from outside sources. Once you know what assets you have, you can then move on to the next step.
Step 2: Audit Your Tools and Features
Now it is time to figure out what the capabilities of your LMS are.
Determine what built-in activities are supported, for instance, course creation tools like Articulate or H5P. Also, check to see if your LMS supports output file formats like SCORM. These tools will make up the framework for you to build your course.
Real-time connectivity and engagement are key in a great LMS. Here it is important that your learner-instructor and learner-learner feedback is made available to your business.
This way it helps you gauge the effectiveness of your course goals, by ensuring that you can have lines of open communication and by being able to figure out where the course's and your student's strengths and weaknesses lie.
Ideally, your LMS should support learner activities like chats, discussion forums, quizzes and other course activities that allow for learner and communication assessments.
Other LMS capabilities should also include assignment drop boxes, collaborative wikis and interactive glossaries.
With these in place, your curriculum can be implemented and you can manage and evaluate the learning process from initiation to completion.
Step 3: How to Add Resources
Resources are files or documents that are used by the course creator to educate the learner. In order to add course resources, the course creator (CC) or instructional designer (ID) can add resources in edit mode by clicking the 'Add an activity or resource' button.

NOTE:
In Lambda Learn terminology, an Activity, such as

Forums

or Quizzes

, properly means something learners can contribute to directly, and is often contrasted to a

Resource

such as a

File

or

Page

,

which is the content course presentation media used by the course creator. However, the term activity

is sometimes for convenience also used to refer to both

Activities

and

Resources

as a group.
A link with an icon will appear which represents the kind of resource you may wish to add. In Lambda Learn it can look like this:
Click which one you'd like to add and upload the desired resource. You can then add descriptions if you wish.
Step 4: How to Add Course Activities
Counter to resources, course activities are features that learners can interact with, as well as engage with other learners and instructors.
Once again you just need to click the 'Add Activity or Resource' button, choose the appropriate icon and upload your activity. Activities, like quizzes or assignments, are typically graded through your LMS.
Some examples of Activities you can use for Blended Learning can include:
Assignments
Forums
Chat Groups
Wikis for Collaborative Work
Collaborative Glossary
Database (for community use/contribution),
Feedback Surveys
Custom Questionnaires
H5P Interactive Content
Step 5: Setting Up Seminars
In order to add Seminar activities with Events to a course, the Seminar activity must be enabled on your site.
In Lambda Learn, site administrators can enable the Seminar activity from the Administration menu by going to Plugins > Activity modules > Manage activities.
Here you will need to click the Hide/Show toggle icon (
,
) next to the Seminar activity so that the eye icon appears open.
Seminar Default Settings
To minimize any additional configurations of Seminars and Events for course creators and facilitators, a site administrator can create default settings for these based on the typical workflow or parameters set out by your organization.
There are essentially 7 types of settings you'll need to consider:
1. General Settings
These include things like email notification settings, cancellation functionality, and event display settings for course pages.
2. Sign-Up Workflow
The Sign-up Workflow settings manage how attendees sign-up for seminars. This includes rules for how many times a user can sign-up, waitlists, and approval requirements.
An Example of a sign-up workflow from Lambda Learn.
3. Seminar Activity Completion
If enabled, activity completion is tracked, either manually or automatically, based on certain conditions.
For the Seminar activity, it is recommended to use the Require status activity completion condition if the intention is to track completion based on attendance.
An example of Seminar Activity Completion settings from Lambda Learn

4. Add A Seminar Event
After adding a seminar activity to a course page, events should be created that contain the specific date, time, and location (sessions) for the instructor-led/classroom-based training (when known).
Any number of events may be added to a seminar activity with all activity settings applicable to each Event. And an event can be made up of any number of sessions.
An example of how to add Seminar Events with Lambda Learn:
Log in as a Site Administrator or Editing Trainer and navigate to (or create) the required course.
Click on the name of the Seminar event or View all events from the course homepage.
Click the Add a new event link.
Enter the relevant details for the Event as per the below, including any Custom fields.
Click Save changes to add the Event or Cancel to discard your changes
5. Add an Event Session
An Event can have many Sessions. The Date and Time setting of an Event is effectively its session. This includes time zone, start time, and finish time information. The more dates and times you add, the more sessions your event has.
This is also where you can Add/Assign the trainer or instructor for the Event and Sessions.
6. Event Attendance
Once Attendees are booked and confirmed for a Seminar Event and the start time of the training has passed, an Administrator, Trainer, or Instructor can take attendance.
In Lambda Learn there are two ways to do this:
Individual Attendance
You can mark attendance for each individual by using the corresponding Current status dropdown to select 'No Show', 'Partially Attended', or 'Fully Attended' as required. A learner's status can be updated at any point once an Event has started. Click Save attendance to save any changes or Cancel to clear all changes and return to the Attendees tab.
Bulk Attendance
Alternatively, you can mark attendance in bulk. Using the Select dropdown choose All, Set, or Not Set then set the Mark all selected as dropdown to No Show, Partially Attended, or Fully Attended as required.
In Lambda Learn you can Export all users and their saved Attendance status to Excel, OSD or CSV. Choose the required format from the dropdown menu and choose either the Open or Save File option when prompted.
7. Manage Seminar Notifications
Being able to effectively communicate with your learners is key to any learning environment, so being able to quickly and easily keep attendees informed with notifications for various actions, updates and milestones related to a seminar activity and the associated events is essential.
In Lambda Learn you can easily automate all of the following notification types to save your Admins and Instructors extra effort while keeping all your learners on the same page:
Seminar booking cancellation
A message is sent as confirmation when a participant cancels their own booking.
Seminar booking confirmation
A message is sent as confirmation when a participant makes a booking.
Seminar booking date/time changed
A message is sent if the date or time of the seminar is adjusted.
A reminder email is sent to all participants before the event.
Seminar event registration closure
When the sign-up period for an event closes a message is sent to all participants who have requested booking approval but had not yet received a response. Any pending requests are automatically declined at this time.
And that's it for the Blended Learning Setup essentials!

If you haven't switched to a blended learning environment, now is the time. In a Post-COVID-19 world, many professions have switched to remote training as a safer way to work during these trying times.

For more advice, best practices, and how-to guides to creating, implementing, and improving your Blended Learning, eLearning, and Remote Training courses, we have all of these additional free resources: