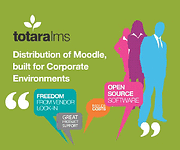 Scenario: Administrators at a large social services agency were manually inputting course requests into a spreadsheet system. Because requests to take courses need supervisory approval, the turnaround time for registration was slow – sometimes so slow that the course was over by the time the registration was processed.
There were so many ways we knew we could help this great agency to become more efficient with an affordable, online, learning and training platform such as Totara LMS. The organization, in this case, was Catholic Social Services in Alberta, but we've seen this scenario again and again with clients.
With a commitment to providing services of the highest quality, Catholic Social Services, provides training to staff as they move into new roles, or as relevant standards and practices change. With people working in many diverse programs, the human resources team offers over 100 courses per year – each touching on different topics.
For fifty years the agency has thrived but, as illustrated by their registration dilemma, they knew they could make improvements. They could certainly save time. They also had an inkling that they might be able to save some money.
They currently run their courses using a face-to-face methodology, but realized they could improve course consistency and reduce costs if they moved to online learning. Not only that, but because their accrediting body required an audit trail of all courses and which students had taken them, they knew a learning management system would make it easier for them to track compliance.
WHY TOTARA?
By the time the agency came to us, administrators were aware that a learning management system like Moodle or Totara could help move the organization toward its strategic goals, and at the same time solve many administrative challenges. They were very aware of Moodle, but had recently done some research on Totara. In the end, they decided that Totara offered the right organizational hierarchy model and included certifications and tracking as well as automated approval steps that would speed up enrollment and streamline oversight.
Catholic Charities did not have the expertise to run their own servers and maintain them, so they needed to work with a managed hosting company that specialized in Totara. They identified a couple of companies offering the service, but because registered charities need to keep their data on Canadian soil, they chose Lambda Solutions. In addition to providing hosting services, Lambda also created a custom module that would allow supervisors to sign employees up to take courses.
Today, Catholic Charities is using Totara as the approval, registration and tracking system for their face-to-face courses. In the meantime, staff members are busy creating online courses to replace the face-to-face format, though because in-service training is often part of a course, likely most courses will be a blend of online and in-person modes. They made the decision to invest in the content delivery network as well as the LMS and once content is delivered online the objective is to keep Totara running as quickly as possible to ensure staff are happy when training.
Totara Streamlines Registration
As Catholic Social Services discovered, you can have a staff member can sign up for a course and Totara automatically submits the request to a supervisor for approval. Or, a supervisor can sign a staff member or group of staff up for a course. This is a great way to save hours of administration time and improve response times. The system even sends automatic email alerts to your employees, letting them know when and where their course will begin.
Totara Improves Tracking for Compliance
You can have all staff members' job and training information in the system, which tracks who has attended which course, those who skipped out, and what progress individuals have made toward certifications. Your supervisors can see at a glance, which people are training to improve their skills and knowledge and to meet compliance regulations. Many organizations find providing accreditation authorities with documentation regarding training compliance to be a daunting task. In the case of Catholic Charities, for example, this used to be a laborious job, taking up to two weeks to complete. You should be able to print out an appropriate report from Totara in a matter of minutes.
Online Learning Reduces Backfill Costs
Reducing administrative tasks, which in turn reduced overhead costs, is just one of the many benefits of a hosted LMS. We have dedicated an entire webinar to this topic. Once your students do not have to travel to attend classes, they can use spare time in their day wherever they are located. This means you don't need to backfill that staff member while they are off training.
Lighten your administrative load and reduce your eLearning costs with the implementation of Totara. We can help. Just ask.