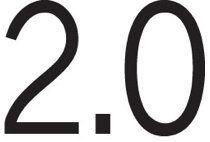 Have you been thinking about upgrading to Moodle 2.0? Here are a few compelling reasons to do it sooner than later:
1) Easily share and re-use content across the organization using repositories.
2) Improved ability to integrate Moodle with enterprise applications using Web Services
3) Create a better user experience using enhanced Themes & Navigation
4) Empower users to be self-directed in their learning paths by using Conditional Activities & Course Completion, reducing the load on instructors and administrators
5) New capabilities with Portfolio Support, Cohorts, Blocks, Notification Control and Private Files.
6) Moodle Mobile, announced for Moodle 2.1, will let you Moodle anywhere
Easily Share & Re-Use Content with Repositories
Moodle 2 is designed to help you grow your course offerings without dragging down your LMS. Course content and learning objects can be stored in a CMS to easily share and re-use across the organization.
We can help you rethink your content management practices, help you select and implement repository systems such as Alfresco, MERLOT, EQUELLA, Google Docs, Wikimedia, Flickr etc., and provide training.
Integrate Moodle with Enterprise Applications Through Web Services
Integrating your LMS with Student Information (SIS) or Human Resources Systems can significantly reduce the administrative burden of maintaining the LMS.
Benefits include seamless course creation and enrolment.
Integration is tailored to your organization, but can include tasks such as:
Automatic user account creation
Automated course shell creation
Student/instructor enrolment and assignment
Lambda can help you integrate Moodle with Datatel, Banner, PeopleSoft and other systems.
Update Themes, Layouts & Navigation to Create a Better User Experience
Moodle 2 allows for a more flexible and user centric design. This is a great opportunity to review usability and update the look and navigation, and maybe even create optimized templates for students and instructors. With an increase in mobile users, this is also a good time to make sure your site is mobile friendly.
Moodle Anywhere with Moodle Mobile
This summer will see the launch of a Moodle Mobile App for Iphone, followed by Android later in the year. Here are a few hints on which mobile functions instructors and students may expect.
Upload photos, audio and video
Course participant information
Attendance record
Messaging and notification
New Moodle Release Schedule
The Moodle team has changed their approach to product development. Starting June 30, we will see bi-annual product releases in July and January. This results in more frequent product enhancements and should facilitate planning and preparations for update cycles.