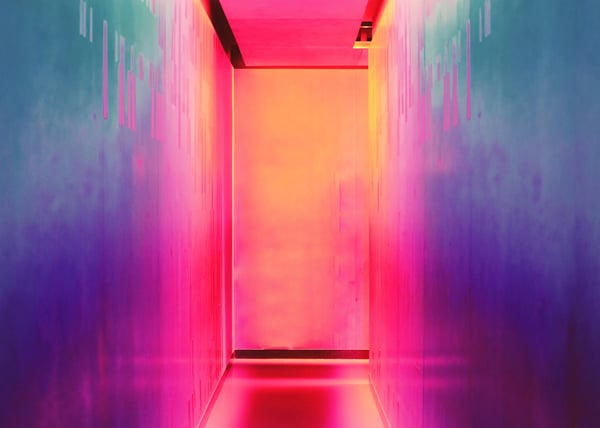 Are your employees absorbing all the key facts and figures? In this blog, I'll share eight tips to use data visualizations to improve your compliance online training course.
How to Use Data Visualizations to Improve Compliance Online Training
Employees aren't usually thrilled about the idea of compliance training. They expect boring lectures or manuals that have them nodding off within a matter of minutes. This means that they aren't able to assimilate the information they need to follow company protocols or regulatory processes. Fortunately, there is a way to impart the key takeaways without boring them to tears. Here are eight tips to use data visualizations to make your compliance online training engaging and easily digestible.
1. Evaluate Your Current Online Training Gaps
Data visualizations are there to simplify complex ideas and concepts, as well as draw attention to important trends or patterns. For this reason, you should evaluate your current training objectives and gaps in order to create relevant compliance online training resources. Keep in mind that employees are going to use these visualizations on the job, usually to bridge skill or performance gaps that limit their potential. Conduct tasks analysis, review annual evaluations and monitor simulation/scenario performance. This will give you a good indication of current training gaps that warrant data visualizations.
2. Only Include the Essentials
Once you've narrowed down the list of gaps and goals, it's time to gather the relevant ideas, facts, and figures. Concentrate on the bare necessities that employees require to do their job effectively. For example, key tasks or regulations that pertain to their specific work responsibilities and help to prevent costly violations. This prevents cognitive overload and improves employee engagement, as employees are getting the need-to-know information they can apply in the workplace rather than a random collection of stats and graphics that are too broad in scope.
3. Use Globally Recognized Graphics
If you plan on creating compliance online training visualizations for your worldwide workforce, then you have to consider everyone's cultural background. Choose images and graphics that are globally recognized and accepted. Research your corporate learners to learn as much as you can about their societal norms and professional knowledge. Evaluating your target audience can help you avoid offensive or controversial visuals that alienate certain groups. Alternatively, use new data visualizations for the localized version of your compliance online training course to make it more personalized. For example, snapshots of their specific location or employees who have similar traits.
4. Incorporate Eye-Catching Colours and Fonts
Modern learners must contend with a multitude of distractions. Even if the training environment is calm and quiet, inner thoughts and worries can pull employees away from the task at hand. However, attention-grabbing colours and fonts make them take notice and stay fully engaged with the online training content. Create a colour scheme that draws the eye to the important discussion points. For instance, a spike on the bar chart or a key step in the process. A word of warning: avoid distracting visuals that serve as a distraction in their own right. For example, elegant or artsy fonts that are illegible or colours that have a negative impact on employees' mood, such as the colour red, which is symbolic of urgency or anger.
5. Include Text Captions and Bullet List Breakdowns
Visuals are only part of the equation. In fact, you should incorporate text captions, descriptions, and lists to simplify the ideas further. For example, a bar graph accompanied by a bullet list of the essential stats for online learners who prefer non-visual aids or a brief explanation below the chart to explain the significance of the figures. For instance, a chart highlighting the number of on-the-job accidents per year to emphasize the importance of compliance online training certifications.
6. Cater to a Broad Range of Learning Preferences
Certain employees prefer text-based content over image-rich online training tools or podcasts that explore the statistical information in a more conversational manner. For this reason, you should consider a broad range of online training resources to cater to different learning preferences. You can even incorporate a variety of media into your data visualizations to enhance the benefits. For instance, add links to demo online training videos or presentations that cover the topic from a different angle.
7. Pair It with Microlearning Online Training Resources
Another way to make your data visualizations more interactive and effective is to add relevant microlearning online training resource links. Direct employees to bite-sized online training tutorials, presentations, demo videos, and real-world online training activities that support the data. For example, the chart includes statistical data for dress code violations. You can pair this with online training tutorials and podcasts that feature friendly reminders about acceptable workplace attire, such as which uniforms employees should wear based on their job positions. Employees who are looking for more information can click on the link to broaden their knowledge and improve their understanding.
8. Cut Out the Visual Clutter
Don't let controversial graphics or eye-catching images distract your corporate learners from the primary focus. Keep the data visualization design simple and cohesive so that employees can concentrate on the numbers. For example, busy borders make the visualization pop off the page, but they may also overload the senses and force corporate learners to disengage. Before you post the finished product, ask a select group of corporate learners or collaborators to review the eLearning course design. Encourage them to focus on the layout, image placement, and overall tone of the graphic. Does every visual element mesh well? Or should you omit a few items that may be too distracting for your intended audience?
You don't need to be a graphic designer to create data visualizations for your compliance online training course. As a matter of fact, this article and a robust, rapid eLearning authoring tool are all that's required. Particularly one that features an impressive online asset library that simplifies the process, such as chart templates or images that are just right for your infographics.
Do you know the ways your online training course can benefit from infographics? Read the blog The 7 Top Benefits Of Using Infographics In Online Training to discover the top 7 benefits of using these engaging visual aids in your online training course.
If you are looking for more resources on data visualization, read the blog about How to Turn Numbers into Narratives through Data Visualization, and start creating compelling visuals and reports using your LMS data. Lambda Solutions also offers Zoola Analytics, an LMS reporting and analytics solution that helps you create stunning dashboards and reports and lets you dive deeper into your learning data and identify meaningful insights.
About Christopher Pappas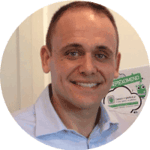 Christopher Pappas is the founder of The eLearning Industry's Network, which is the largest online community of professionals involved in the eLearning Industry. Christopher holds an MBA and an MEd (Learning Design) from BGSU. eLearning Blogger | EduTechpreneur | eLearning Analyst | Speaker | Social Media Addict