With hundreds of Moodle plugins created by the open source community, it can be challenging to choose the plugins that are best for your learners. To make things a bit easier for you, we have compiled the top 10 Moodle plugins available to help you maximize your LMS for achieving your training and learning goals.
1. Completion Progress
This popular time-management plugin is a helpful aid for students who benefit from visual reminders. The Completion Progress block is colour-coded for up and coming activities to be completed, and allows for teacher oversight so educators may intervene and help students at risk of falling behind. It also features innovative and helpful activity completion settings and combined progress.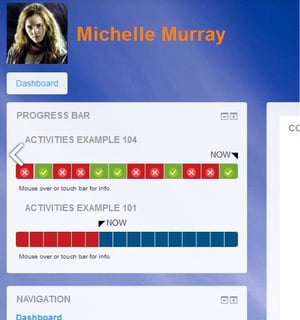 2. Custom Certificate
The Custom Certificate plugin allows you to create dynamic and fully-customizable PDF certificates using only your web browser. Perfect for tracking and proving course and certification completion, Custom Certificate proves unique verification codes for each certification so that you can confirm it is an authentic accreditation. You can also set custom requirements for issuing a certificate based on data from your Moodle LMS, such as time spent in the course.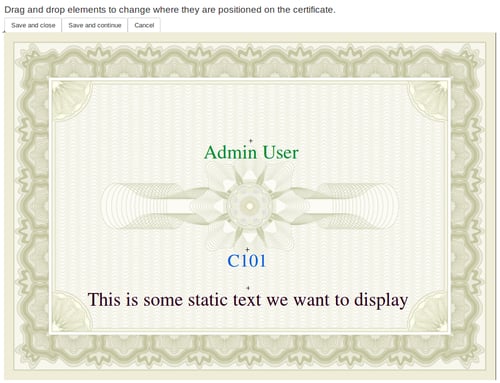 Source: https://docs.moodle.org/36/en/Custom_certificate_module
3. VeriCite
VeriCite is the best option for detecting plagiarism. Easy to use and cost-effective, your instructors can fight plagiarism without having to commit huge amounts of time and effort. This plugin scans text and compares it to data from millions of academic websites that include books, journals, articles, open educational resources, and more. It can even detect self-plagiarism and comes with a 60-day free evaluation trial.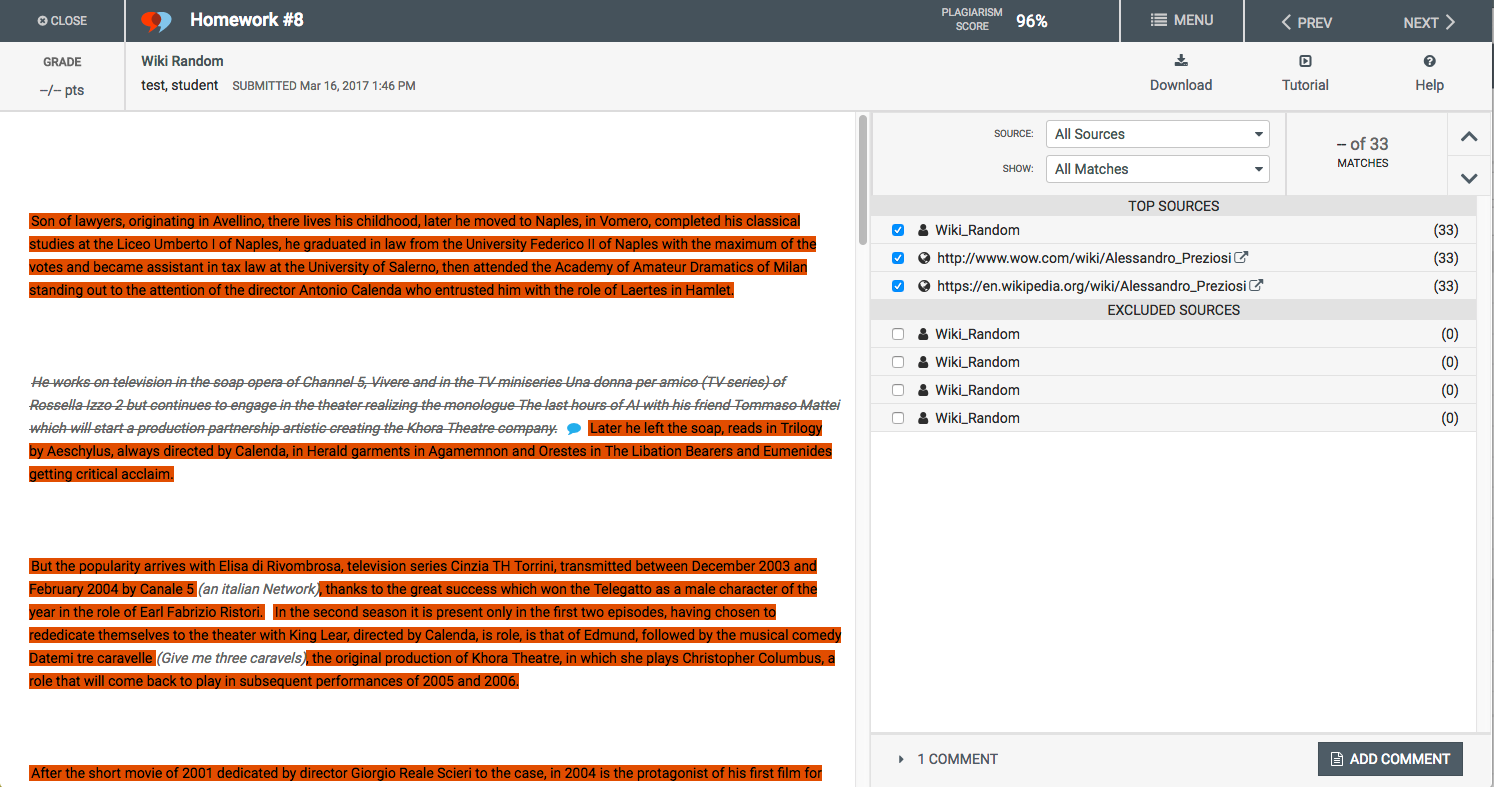 Source: https://moodle.org/plugins/plagiarism_vericite
Note that as of February 2019, VeriCite was acquired by Turnitin. At the time of publication, no changes have been announced to VeriCite's services or pricing, and bringing the industry's two largest plagiarism-fighting platforms together should benefit everyone.
The easiest way to get all the Plugins your Moodle LMS needs installed and working is by letting our Moodle integration Experts do all the heavy lifting!

See what Lambda's Integration expertise can do for your Moodle LMS.
4. Email-Based Self-Registration with Admin Confirmation
The email-based self-registration with admin confirmation plugin enables your administrators to confirm course registrations with a single click. Once confirmed, a fully-customizable "Welcome!" email will be automatically sent to the user, making enrolments as easy as possible for learners and administrators alike.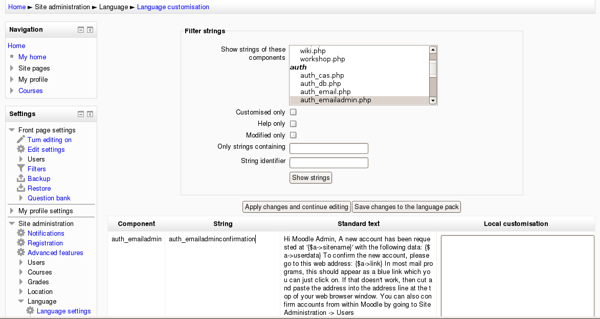 Source: https://moodle.org/plugins/auth_emailadmin
Explore the power of a

Moodle-based system now accompanied with eCommerce and Analytics.
5. SAML2 Single Sign-On Authentication
Instantly improve your User Experience by providing one simple, secure log-in for your LMS, while keeping your LMS secure and reducing administrative strain. This plugin is 100% configured for Moodle's GUI, no installation required and supports back channel Single Logout. It also comes with options to enable Dual Login or Forced Login, automatic certificate creation, and automatic user creation.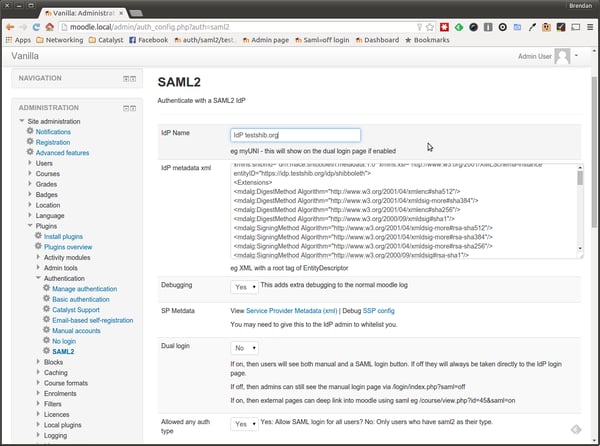 Source: https://moodle.org/plugins/auth_saml2


6. Zoom Meeting
Zoom is an established video and web conferencing platform with a plugin for Moodle that gives your authorized users the ability to host online video and voice calls or meetings with up to 50 participants. The Zoom Meeting plugin is designed to integrate flawlessly with Moodle, making it easy to create, synchronize, and backup/restore your video conferences and meetings, providing must-have functionality for today's eLearning environment.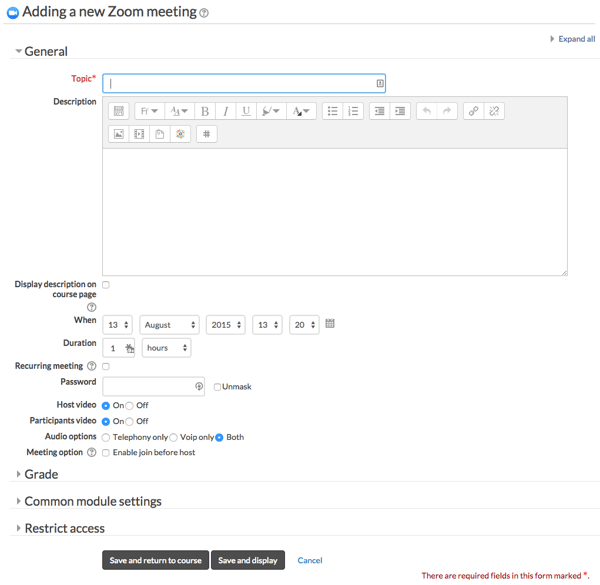 Source: https://moodle.org/plugins/mod_zoom
7. Onetopic Format
Based on the Moodle standard 'Topic' format, the Onetopic format allows for an easy-to-navigate display of each topic within a single tab - all while keeping an open tab between calls to resources. Recently updated to include compatibility with Moodle 3.5, when the format returns from its original location it can return as a blog or glossary.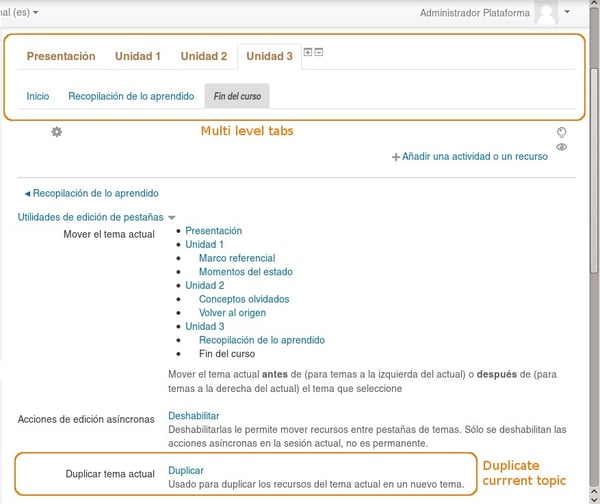 8. Interactive Content - H5P
A powerful and free content creator inside your LMS, capable of producing quizzes, interactive video, and collages, Interactive Content H5P also allows you to reuse and share content, and even make changes like translating to other languages. It's open source, free to use, HTML5 compatible, and very responsive.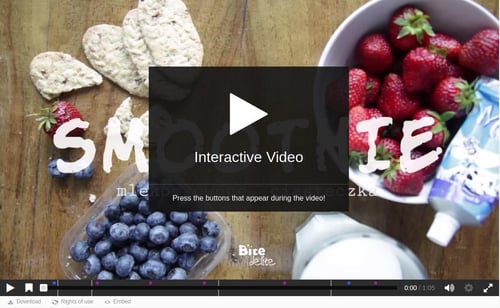 9. Adaptable
Adaptable is a Moodle Theme with a two column setup that is highly customizable and fully responsive for use on desktop and mobile platforms. The Adaptable Theme gives you the freedom to brand, configure, and customize your LMS to meet your exact expectations, whether you're a start-up, an established University, or anywhere in between.
10. Moove Theme
This is a modern theme that makes online eLearning environments cleaner, simpler, and more intuitive for both students and teachers. Moove features an intuitive, colourful layout that allows users to maximize the space of their environment, minimizing both side columns to focus on main content.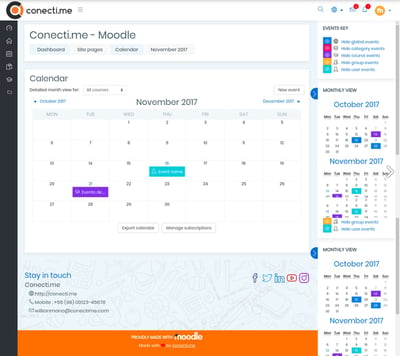 BONUS! Lambda Analytics
Lambda Analytics is more than a plugin. Lambda Analytics is an LMS analytics and reporting solution that allows its users to access real-time learning and business data to better communicate the value of eLearning, and gain control of valuable information. It enables users to quickly and easily build custom reports to better utilize insights gained from data, and automates workflows to optimize decision-making processes. It was purpose-built to serve Moodle and Totara Learn systems.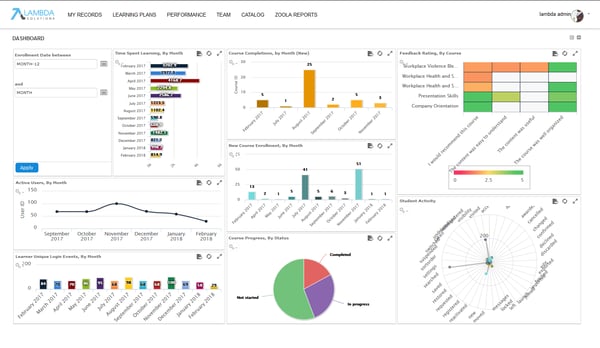 Elevate Your LMS Experience with Moodle Plugins
Based on this list of the top Moodle plugins, you can see how open source LMS solutions like Moodle offer a wealth of dynamic options to compliment your eLearning experiences. Moodle plugins are tailored to help make learning an enjoyable experience while bolstering powerful reporting and analytics tools to accurately track data to ensure progression and growth. We recommend any of these choices as viable ways to elevate your Moodle LMS experience, but there are more than just ten!

More practical how-to resources for your Moodle LMS: