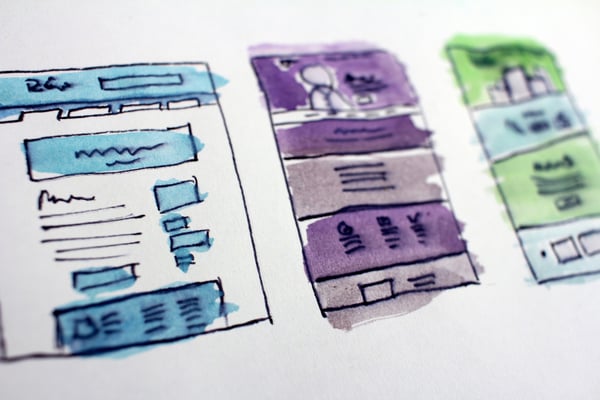 Moodle Plugins are the most efficient way to get the most out of your learning management system. Think of your LMS like a smartphone - it does everything you need it to do, but sometimes you need a little more! If you want entertainment, you have a plethora of game apps to choose from. If you want to tap into social media, there's the Facebook app. If you want to work on your physical or mental health, there's a long list of apps that you can download that will assist you. Apps take our smartphones from a piece of technology to a virtual hub for our everyday life. Moodle plugins are like applications - adding them to your LMS will transform your online learning experience, allowing you to get the most out of your LMS.
Here is our recommended list of Best Moodle Plugins for User Experience and Course Presentation.
1. Book
The Book plugin allows you to create multi-page resources with a book-like format. You can build complete book-like websites inside of your course, including chapters and sub-chapters. These Books can be printed in it's entirety or just by chapter.
2. Certificate/Simple Certificate
This plugin allows you to create printable PDF certificates and/or diplomas for learners. You can customize these certificates in a few different ways – you can add watermarks, borders, grade information, and seals, and you can also add custom text.
3. Collapsed Topics
With Collapsed Topics, you can create a format that is interchangeable by topic or week, alleviating the annoyance associated with the "Scroll of Death" when a course has many topics. This makes sifting through course topics much easier without getting lost and creates an overall better user experience for teachers and students.
4. Lightbox Gallery Resource
With this plugin, you can create image galleries, and implement this into your Moodle course. They are completely customizabe, as teachers can edit or delete these image galleries as needed.
5. Pcast
This plugin makes it simple to create podcasts in Moodle. Podcasts can easily be created with this plugin, with episodes created by instructors, or by learners in a course.
6. Accessibility
This plugin gives users the ability to customize the appearance of Moodle for their own requirements. Users can change the size of text, or the colour scheme. All customizations will be saved for each user's session, and it can also be saved permanently to the entire database.
7. Checklist
Checklists can be created by teachers, or by students, either for individual assignments or for a series of assignments. Teachers can use this to keep up with their students progress, but students also have the ability to check their own progress, promoting a more independent learning method, and providing a method of motivation.
8. Progress Bar
This plugin is used by students as a time-management tool. It provides students with a visual representation of their progress in a course, or activity. Teachers also have access to this view, allowing them to keep up with student progress.