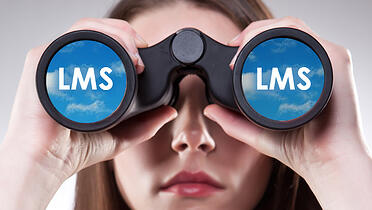 Recent survey results from eLearning! and Government eLearning! Magazines indicate that respondents whom were primarily from the corporate, government, education or non-profit sectors plan to add, change or replace their LMS in the next two years. What percentage of these respondents?—according to researchers, 35% are looking to change their talent and/or learning management system and are expecting to spend $968,500 on average to do so. Interestingly enough, a large portion (25%) of this group want to change their LMS within the next year. With big changes ahead, continue reading for tips on navigating the LMS and TMS market in 2015.
Why do so many Organizations want a new LMS?
The answer is pretty straight forward—many organizations do not feel that their current LMS meets the technological capabilities of today. More specifically, survey respondents cited that their desire to switch is due to the fact that their current LMS is inflexible, costly to operate, lacking in timely updates, lacking in new features and capabilities and lacking in interoperability. Thus when looking for a new LMS or TMS, buyers will be searching for a solution that fills the aforementioned shortcomings of their current LMS. Additionally, the top five factors cited to influence their purchasing decision are as follows:
Quality (74%)
Price (73%)
SCORM Compliance (58%)
Excellent Customer Service (54%)
Interoperability—the ability to integrate with other systems (48%)
Specific features an LMS and TMS MUST have for buyers include: course tracking (88%), testing and assessment (81%), mobile deployment (71%) and virtual classrooms (52%). Additional capabilities buyers are seeking include: integrated reporting and analytics (75%), survey management tools (55%), cloud and SaaS based-systems (51%) and social networking tools (38%).
What do Learning Management System (LMS) Buyers want?
The 'must have' LMS features that were rated highest in importance from the following year are focused around the consumerization of learning. These features include:
Mobile deployement (+271%)
Augmented reality (+166%)
Big data analytics (+160%)
Mentoring/coaching (+133%)
Peer/content rating tools (+121%)
Social networking solutions (+114%)
Embedded training in apps (+100%)
What do Talent Management System (TMS) Buyers want?
Similar to LMS buyers, TMS buyers want more 'consumer-like' features that increase mobile deployment and collaboration with features that are cloud-based and advanced in data analytics. Must-haves include Balanced Scorecards (+206%), Big Data and Analytics (+119%) and Skills Gap Analysis (+76%). Features that will be most sought after are interoperability and integration into other systems (75%), performance management tools (65%) and competency based evaluations, skills gap analysis and competency libraries (56%).
If you're thinking about implementing a new LMS, check out our 5 Tips for Choosing the Right LMS.