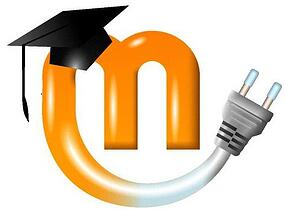 Methods of teaching have changed drastically over the last few decades, but have assessment methods kept pace? Happily, the answer is an unequivocal "yes". New ways of assessing student performance have recently emerged which allow teachers to effectively assess students in this new learning environment. Moodle is staying at the forefront of this trend with the addition of a new Moodle plugin, the Learning Analytics Enhanced Rubric​ (Lae-R).
Learning Analytics for CSCL
If you are offering computer-supported collaborative learning (CSCL) you know what I'm talking about. There have been tools to view students' participation in discussions and forums for some time. Now you can use this data in a dependable student assessment.
Clearly, in this CSCL environment, assessment should be related to participation, support for group activities, quality of contributions to the group deliverables, helpfulness, creativity in product development, and so forth. New assessment approaches and tools for learning analytics which help teachers acquire a better understanding of students' online interactions, have begun to emerge.
Back to Moodle. The LAe-R plug-in is an impressive new tool that fills in the gap when assessing students' performance in Moodle.
Enriched Rubric for E-Learning
You'll notice the word "rubric" in the name—that's the basis for this tool. I know it's nothing new; Rubrics have been a popular tool in education for a very long time. However, in this case, we are talking about an Enriched Rubric (ER) specific to the e-learning environment. When creating an ER, you can add types of criteria that are associated with learning and interaction analysis indicators (LIAI), such as collaboration, grades to assignments and study of learning resources.
For assessing students' performance with regards to "collaboration", the tool analyzes and visualizes data such as forum posts (new or reply messages), chat messages and a number of files attached to forum post messages. For assessing students' study behaviour, the tool analyzes and visualizes the number of students' views upon specified learning resources.
Also, the student's performance in various assignments can be measured or aggregated by the LAe-R tool. By using "collaboration" and "studying of resources" indicators, you can perform a quantitative evaluation on student performance, whereas using the "grades of previous assignments," a qualitative evaluation can be made upon student assimilation of course material and/or adoption of educational objectives.
Looking at Lae-R in Action
Let's look at an example. Suppose you want to assess a criterion regarding the amount of "students" that one student has "interacted" with in course forums and chats. There will be three levels of performance:
1 When the student has interacted with less than 3 people,
When the students have interacted with 3 or 4 people, and
When the student has interacted with 5 people or more.
Using the more than (>=) operator, these three levels create a distinct set of points according to enrichment level check values. Therefore, if a student has interacted with several other different students, he/she will be at level three of that criterion.
Taking it a step further, you can take the score of that student and assess his/her performance in comparison to other students for the same criteria. This is called "global scope evaluation" and uses percentages for all logical comparisons. So, if all students (including the one being evaluated) have interacted with an average value of 6 people, the number 6 will correspond to 100% of the students' average and, in this case, should accordingly use as level check values a) 0%, b) 50% and c) 83%. All you have to do in order to make such a comparison is to change the "related to" sub-criterion in enrichment from "student" to "students" and also make corresponding changes to level check values.
Lae-R is a useful tool for learning analytics; it takes the guesswork away and adds statistical rigour when including collaborative and study behaviour in student assessment.