Lambda is excited to announce that our Customer Education solution has been recognized as one of the "Best of the Best" in the Craig Weiss Report for 2023. This is a significant achievement for us, and we are thrilled to be recognized alongside other outstanding companies in the industry.
Craig Weiss is a prominent Thought Leader in the Global eLearning market, and his report is highly respected within the industry. This recognition is a testament to the hard work and dedication of the Lambda team, who are committed to providing top-notch solutions for our customers
Our Customer Education solution is a key part of that commitment. It is designed to help businesses create and deliver effective training and education programs to their customers. With our solution, companies can improve customer satisfaction, reduce support costs, and increase revenue by providing their customers with the knowledge and skills they need to succeed.
We are honoured to be recognized in the Craig Weiss Report, and this recognition further establishes our brand as a leader in the eLearning market. It demonstrates that our solutions are innovative, effective, and aligned with the needs of our customers.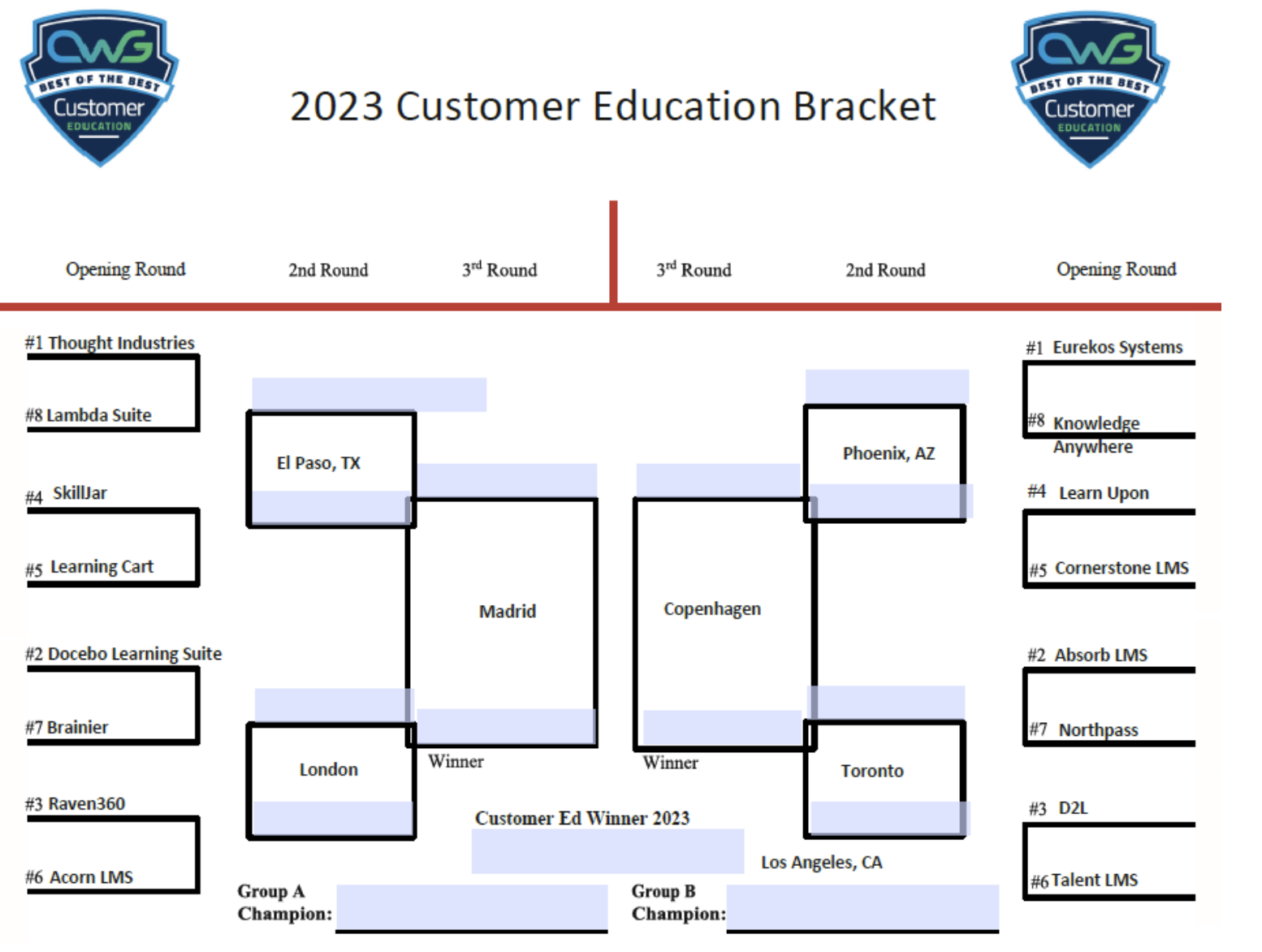 Image by The Craig Wess Group; find more by visiting https://elearninfo247.com/
At Lambda, we constantly strive to improve our solutions and provide the best possible experience for our customers. We believe this recognition is a validation of our approach, and we are excited to continue innovating and delivering exceptional solutions for our customers.
In conclusion, we would like to thank Craig Weiss and the team at eLearnInfo247 for recognizing our Customer Education solution as one of the "Best of the Best" in the industry. We would also like to thank our customers for their continued support and trust in our solutions. We look forward to working with you to achieve even greater success in the future!