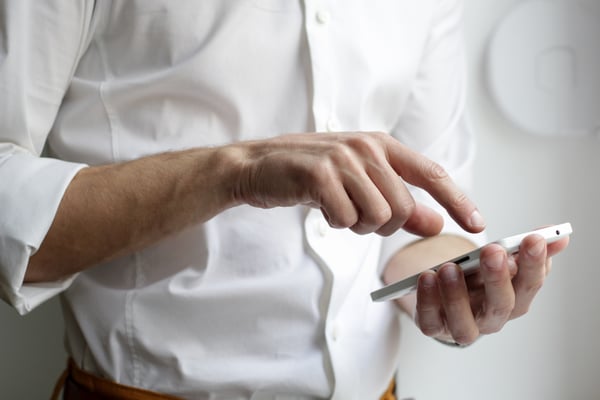 Predictive analytics are a key component of creating business value for several processes. This includes developing training and development programs that will help you attract and retain talent.
You can use a learning management system combined with predictive analytics to improve loyalty and engagement among employees, deliver a better experience to customers, and create a happier and more productive workplace.
How Does Training Create Value?
Did you know that 40 percent of employees who aren't receiving adequate training typically leave their job within a year? Training and development can make the difference between a workplace where employees don't feel like they get the support they need and a workplace that fosters professional development and personal growth.
The right training program should open up new possibilities for existing employees, for instance, by giving them opportunities to acquire new certifications or to prepare for taking on more responsibilities. Training and development programs can be powerful attractions for new talent.
There are many scenarios where introducing a new eLearning program is the right way to deal with a new challenge, such as issues with the customer service clients receive, or the introduction of a new technology in the workplace. Providing employees with training resources adapted to the challenges they face will prevent disengagement and a drop in quality.
Best Practices for Using Predictive Analytics
Predictive analytics give you insights into the future outcome of different processes. When combined with data from your training and development programs or quality processes, predictive analytics will give you insight into the kind of training an employee is likely to benefit from, or into how training resources will impact quality in the future. Predictive analytics can also be used to predict the strengths and weaknesses of an employee is likely to demonstrate in the future based on how their performance with your eLearning programs compares to other employees' performances. You can use this information to deliver the most relevant training resources for each employee or to identify the best career path for each employee.
Analytics can also give you insight into how well training resources will help you achieve different goals, such as bridging a skills gap, facilitating the onboarding process of new employees, or helping employees get used to a new technology.
Keep these best practices in mind when combining predictive analytics and eLearning:
Focus on developing programs that create value for employees and the business.

Find out what employees expect from eLearning programs.

Listen to employees and incorporate their feedback into how training material is designed and delivered.

Identify the challenges your organization is facing so you can prioritize the objectives of your training and development programs.

Use analytics to deliver a personalized learning experience.

Leverage analytics to

evaluate your training programs

and improve them.

Lambda Solutions specializes in eLearning LMS provider. We can help use tools like Moodle and Totara Learn to develop training and development programs that will generate business value as well as attract and retain talent. We also have Zoola Analytics, an LMS reporting and analytics solution, to help you analyze your learning data. Watch our on-demand webinar to learn about different ways to measure and analyze course or program engagement from your learning programs in your LMS: