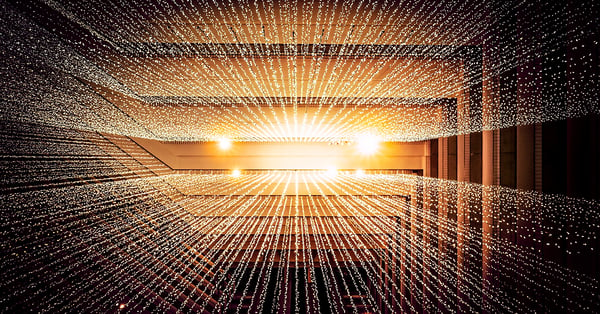 There can be a number of reasons for creating or updating the employee training courses in your business, and doing it right can mean a more successful and productive environment. Designing a training course the wrong way means a waste of both time and resources — yours and those of your employees.
Many things can spur new course design. Everything from the need for new skills to the desire to increase performance, or even the need to update compliance knowledge can help you bridge corporate training gaps that are holding your business back.
How do you decide what to teach and how best to target your course? The use of data analytics makes this process much easier. Here are some of the ways you can use analytics and data mining to streamline your training course design process.
Even the best designed courses can actually end up backfiring - if your not properly assessing your own training courses (and many organizations don't even know they're doing it wrong)!
Data Analytics in Training
What role does analytics have in training? First, knowing which courses will have the greatest impact on your business is vital. Using data mining technology and the learning data you already have will allow you to identify where your training is the weakest.
One of the easiest ways to do this is to look at tests your employees have taken coupled with data from their current performance numbers. What lessons are sticking and what ones can use some shoring up or revision?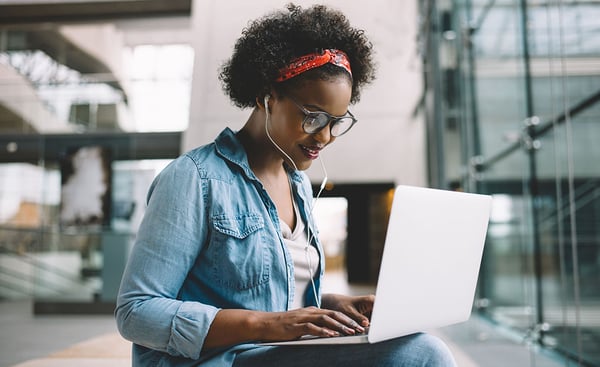 Just having the data is not enough. There are many easy ways to track your employee's productivity, efficiency, and even proficiency without being overly intrusive, and testing them from time to time lets you know if they are making progress. This can be done as a regular part of the employee review process.
However, the key is to dive into that data and analyze it. This allows you to make intelligent decisions based not on conjecture but on verifiable facts. With this expert analysis, you can determine what works best and what learners dislike and respond poorly too. You can then improve your training by putting those insights into practice.
The best training programs are based on a combination of data mining and analysis, which you can see exactly how to do in this video covering everything you need to know about Capturing Data to Improve the eLearning Experience with Analytics.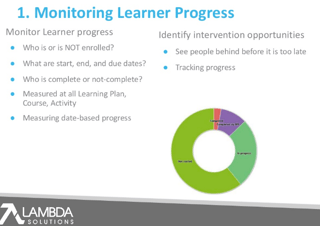 Measuring the Right Metrics
What data is the right data to measure? The answer at its simplest is that it depends on what your goals are. Here are some ideas for you to look at when you are in the training course design process.
1. Customer behaviour: More than just customer feedback, analytics allows us to look at actual customer behaviour. What action do they take after that online chat session? What about after that sales conversation with your staff, or the other customer service interaction they had? What words and phrases resonate with them and what doesn't work?
2. Active feedback: Feedback is at our fingertips, and using it can lead us to better training courses. What things make customers cringe and what makes them want to recommend you to their friends? The likelihood is that many of those responses are directly related to your employees and their training.
3. Employee knowledge: Not only can you get this data through testing, but you can also gather it through chat transcripts, emails, and employee surveys. This data tells you where employees are strong and where they can use more training. In today's world of ever-changing regulations, staying on top of competency and compliance is key.
Think outside the box when it comes to metrics as well. Low conversion rates, high bounce rates, and low social media interactions might all say something about your website and marketing, but that can be related to those who are creating your content or handling your social media for you.
Try to look at metrics both from the side of your employees and your customers. How do your customers perceive your employees and respond to them? This is important, but it is equally important how your employees see your customers and how well their vision aligns with yours. Looking at the right metrics can help you create training courses that address expectations and promote positive interaction.
Benefits of Better Training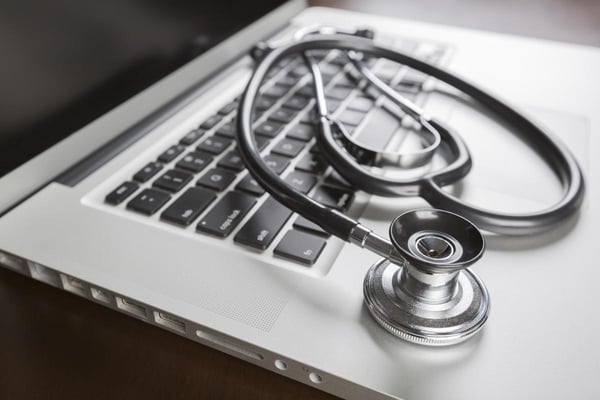 Better training does a number of things for your company, including increasing employee and customer satisfaction and increasing profits. One way to improve training is to use project management principles. This means that your employees can control their own learning process and outcomes.
1. Clear goals: The more your employees understand the goals of their training and set their own personal goals that align with these, the more they will benefit from training courses.
2. Open communication: Communication is a two-way street, and designing your training course with this in mind benefits both you and your employees, making the training process truly interactive.
3. Measuring progress: The practice of doing this during training translates to doing so in an employee's everyday workflow, an essential part of growth and development.
Better training improves employee morale by letting them have some control over their own education and advancement as well as helping them align with company policies and goals. The more they do so, the better their interactions with your customers, making your customers' experiences with your company that much better.
No matter what you invest in training, the gains you see in profits due to better employee morale and customer satisfaction will make it worth it. When designing training courses, we don't have to shoot in the dark anymore. With readily available data analytics, we can make the design process not only more efficient, but also increase the quality and relevance of the resulting courses. That's a win for everyone.
If you're looking for a comprehensive guide on putting data analytics to work improving your learning and development initiatives, LMS 101: Learning Analytics has the solutions you need.
To get the most out of your training programs with streamlined, effective eLearning experiences, you need to utilize an LMS such as Moodle or Totara Learn. Lambda Solutions specializes in creating invaluable eLearning experiences, with tools like Zoola Analytics that will put all data to work creating an efficient, cost-effective training solution. To find out more about what we can do for you, click here.

Disclaimer: This article was contributed by guest blogger Adrian Johansen. The views and opinions expressed belong to the guest blogger alone, and do not necessarily reflect the official policies or opinions of Lambda Solutions.