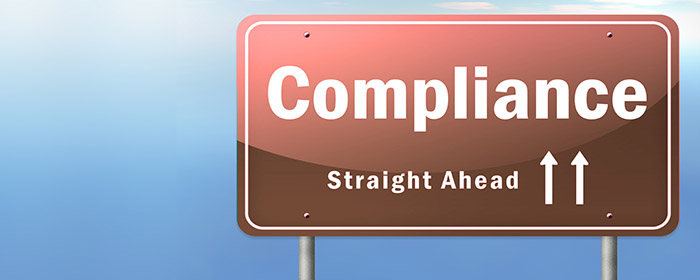 We have covered a lot of ground in the past few weeks about turning compliance into a competitive advantage. In part 1, we defined the increasing compliance burden to introduce why more and more organizations are utilizing online training for compliance management. One of the most important statistic we highlighted in part 1 was that one-third of organizations experience unexpected compliance expenses. What this tells us is that many organizations believe they have covered all their bases to meet compliance standards when in fact they have not (online training will help!).
In part 2 we provided further insight into how online training is increasingly becoming used to both manage compliance training and administer it. A key finding we pointed out was that the best online training systems for compliance management will link directly to employee performance. We also described how detailed audit trails can be easily produced with a few simple clicks so that you will be your compliance officers new best friend.
Finally, in part 3, we discussed how aligning performance with corporate strategy will not only position your company for competitive success but will also ensure that compliance is met all along the way. For our last post on turning compliance into a competitive advantage, we will outline the big questions to ask so you will be well on your way to turning compliance into a competitive advantage.
FROM COMPLIANCE TO COMPETITIVE ADVANTAGE: NEXT STEPS
Here are the following steps to help your organization meet compliance requirements to create a real competitive advantage by aligning corporate strategy with employee performance.
1. Set goals for your compliance training program:
What are your compliance requirements?
How will you reflect requirements in job tasks?
What kinds of training materials do you need to create? Do you already own content, or does it need to be developed?
Which technology will manage courses and create an audit trail?
2. Set goals for your talent management program:
What are your key job roles and their component training requirements and performance standards?
Which job roles contribute to which strategic priorities in your organization?
Which technology will guides employees through compliance and career path planning?
3. Assess your organization's ability to manage the technology:
Do you have the experienced personnel, IT expertise, and server setup to manage an in-house solution?
Can you determine the value of going with proprietary vs. open-source LMS option?
Do you prefer an out-of-the-box setup, or do you prefer a wide variety of configurable/scalable options?
If your training program is new or under revision, you might find answering some of these questions difficult. As experts in e-learning and talent management solutions, we'd be happy to determine what solution might offer you the best advantage. Give is a call today and we can help you find a solution for your compliance burdens.
For more information on Turning Compliance into a Competitive Advantage, check out our Guide by clicking the link below.