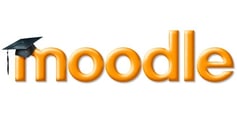 We held a webinar on the 7 Best Practices for your Moodle RFP, where we went went into detail, showing you how to ensure your LMS deployment meets your project requirements. Here are 4 of the best practices that we covered!
1. Drill into Reporting Capabilities
The number 1 reason why organizations today are looking for a new LMS is because of poor reporting and analytics capabilities, so make sure you don't overlook this feature. Many organizations require you to showcase the ROI of an LMS - a robust reporting and analytics solution will allow you to provide your stakeholders with data on the effectiveness of your training and learning programs. Here are a few questions you should consider:
Can you access all your Moodle data?

What executive dashboards are available?

Can you customize views?

Are there out-of-the-box reports?

Are there ad-hoc analysis capabilities?
2. Ask About Integrations
You want to get the most out of your LMS, and you want to ensure a seamless user experience across all of your learning platforms. An LMS with integration abilities will allow you to connect your LMS with the different applications and software you currently use, as well as introduce you to new applications you might benefit from. Here are a few common applications/platforms that you might need to integrate with your LMS:
Student Information Systems (SIS)

Plagiarism

CRM's: Salesforce, InfusionSoft

Single sign on (SSO)

Webinar applications

Content libraries
3. Determine your LMS Specifics
Think of your long-term goals, and establish what LMS features will help get you there. Here are a few LMS specifics that are commonly asked about:
Easy and flexible course authoring

Configurable design to match your brand

Access to content libraries

Reporting and analytics

Gamification features

Robust integrations

Mobile learning

True saas cloud-based platforms
4. Research Plugins
There are more than 950 Moodle plugins worldwide that allow custom feature/functionalities in Moodle. To narrow down your search, think about what functionalities you want to get out of your plugins. Are you trying to foster education? Do you want to create a better learning experience? Would you like various training delivery methods? The answers to these questions will help you, and your RFP recipients, determine which plugins are best for your organization.
To learn about all 7 best practices in detail, watch the webinar recording!