If you're purchasing a learning management system (LMS), you've probably established a budget. But knowing how much you can spend on a new LMS is only half of the equation. You also need to make sure you're paying for the right features.
There are over 300 LMS applications available, and each one has its own configuration of offerings. Let's look at the considerations you should keep in mind when purchasing an LMS so that you only pay for the things you need.
1. What Kind of LMS Do You Need?
The feature list is usually the core focus of the LMS purchase, and it's usually the main cost (and the main concern) of the LMS project as a whole. You need to consider the functionality, flexibility, and usability of the system.
Every LMS has its own variety of features. Many LMS platforms specialize in a unique focus—for example, some are tailored to compliance while others specialize in integrations and media, or servicing a particular industry sector.
Identify and prioritize the requirements you'll need in your LMS projects—both now, and in the future—to determine which features will help you meet those priorities. Knowing what you need can significantly help you understand what you're spending your money on.


2. Application Hosting
LMS platforms let you choose from a self-hosted or a cloud-hosted solution. Each option has its advantages, and pricing plans will vary based on the hosting you choose.
Self-hosted platforms give you the largest amount of control. This is a huge advantage for many organizations, especially if your security needs warrant having complete control over your systems.
However, self-hosting your LMS means you'll need to maintain and operate your own systems—including the hardware, data storage and setup, and IT personnel costs. Replacing hardware can be expensive, and redundancies and backups are entirely up to your team. Be aware of the indirect costs that supporting on-site hosting will require.
Outsourced hosting, or cloud hosting, places your LMS in an off-site data center that has its own staff to provide hardware, maintenance, backup, and security. You won't have as much control over your storage, but many organizations don't require strict control.
Another alternative is a software-as-a-service (SaaS ) solution. SaaS platforms are a subscription model, in which you have access to the LMS by logging into the software online. SaaS providers operate a system that is custom-built for the application, making sure it runs as effectively as possible. The downside to a SaaS approach is that you typically have the least amount of control for configuring the system.
Totara and Moodle are standalone applications that are not SaaS applications in themselves. But Lambda has wrapped a layer of SaaS features around Totara and Moodle, such as optimized hosting environment, redundancy, backups, application support, training, and upgrades. This gives you full control within the application, but Lambda shoulders the burden of managing the underlying architecture so you can focus on the LMS system itself—reducing your personnel and hardware costs.


3. LMS Content Tools
Content plays one of the most important roles within your LMS. Depending on your content needs, you may be making investments to get the specific courses you're looking for. Many LMSs contain tools to help you create content, but more sophisticated solutions are also available if you want polished content that will make an impact on your learners and keep them coming back for more.
LMS applications often have built-in or plugin-based content creation tools. Content can be uploaded or created within the LMS itself. Many systems include quiz functionality or surveys for user feedback. Glossaries and wikis can be used to organize content into easy-to-navigate files. Videos and other media are also popular content formats.
You can create interactive and engaging content using specialized tools such as Adobe Captivate and Articulate Storyline, which usually have their own subscription costs.
To make your budget stretch farther, you might consider purchasing off-the-shelf courses from providers like Lynda.com or Udemy. These courses can be an effective way of quickly getting well-developed content into your LMS.


4. LMS Analytics and Reporting
LMS applications are designed to generate an enormous amount of data from a learner, manager, and administrator perspective—so having an effective way of getting access to this information is imperative.
You can use this data for learning analysis and reporting course effectiveness. All LMS applications have some degree of reporting, but you'll need to evaluate if a system provides enough data and reporting to meet your company's requirements.
Proprietary systems may only give you access to certain reporting functions. If the built-in reporting functions aren't sufficient for your requirements, vendors can provide their own reporting solution with enhanced capabilities.
Before you purchase an LMS, consider what your analysis and reporting needs will be and whether you're willing to invest into an additional reporting solution.


5. Branding
When considering an LMS application, think about your branding and styling needs. Some LMSs will allow you to customize the styling of the interface to your brand, and others will provide only limited colour options.
If branding your online courses is important, be sure to choose a system that will give you full control of colours and allow you to import your brand's logos and graphics.


6. Provider Services
One essential consideration before purchasing an LMS application is user training and customer support. Find out if training is available for the LMS and how much it costs.
Ongoing application support is important throughout the life of your LMS. Most vendors that offer support provide services on a per-hour cost or bundled into the application/hosting costs.
SaaS applications are often maintained and supported directly by the vendor. This means that some application support time is bundled into the subscription, but you may only have access during specific times or through certain channels such as email only.


7. Upgrades
At some point, your LMS application will need to be upgraded. Upgrades are critical for keeping software secure and for continuing to have access to the newest features. Find out before you buy if upgrades are automatically performed, and whether there is a cost.


8. The Right LMS for Your Budget
Lambda Solutions is committed to providing the highest-quality LMS applications while helping you reduce overall operational costs. We specialize in cloud-based hosting of Moodle and Totara learning management systems. These LMS applications deliver powerful, flexible, and feature-rich open-source solutions. Totara and Moodle are 80% more cost-effective and match leading competitors feature-for-feature.
Our agile service team implements scalable deployments to reduce your IT operational costs by more than 40%. Lambda's cloud hosting is unparalleled for security and reliability with our 99.99% uptime commitment.
Want more helpful information on making a smart LMS buying decision? You might want to think about what LMS features you need. Read our blog, 11 Must-Have LMS Features Checklist for New LMS Buyers.
About Ben Young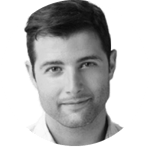 Ben is a leader in eLearning and talent management solution implementations. Working with Fortune 500 firms and leading healthcare organizations, Ben provides clients with in-depth knowledge of eLearning services and course creation strategies for learning that engages learners while simultaneously reaching business outcomes. Ben is passionate about bringing e-learning visions to reality, actively researching and testing new and emerging technologies.