With endless accessibility to the world wide web, marketers have to be more creative in finding ways to connect with their audience. Online advertising is continuously growing in the digital marketing world with mediums that will coexist and work harmoniously into an integrated marketing plan.
Marketing plans have meticulously thought out strategies and steps that require a content plan and whether through social media, email marketing, SEO or blogs, all are tied back to an all-encompassing business objective. To achieve success, content strategies have to boil down to the nitty-gritty marketing tactics.
Choosing your marketing tactics will highly correlate to your audience and the segments within that target. It's key that each tactic within your strategy has a purpose that provides value or a solution to a problem.
This will involve a well thought out calendar of dates in which the content within your strategy will be implemented. Date, time, place, images, captions, links, path to purchase via call to actions.
Not sure what tactics to use for your content strategy? Here we have provided some basics to take into consideration.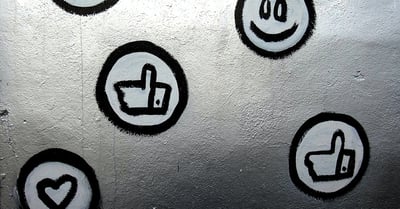 But if you want a bigger-picture view of marketing strategies and tactics for your eCommerce initiatives, don't miss this article on
Integrated Marketing Communications: What It Means & How To Do It Right
!
What is Email Marketing?
Email marketing is a form of digital marketing where information is provided to a targeted audience via email preferably something of value. According to statistics email marketing is still one of the strongest marketing channels. Because, honestly, who doesn't check their emails daily?
91% of users check their email at least once a day. It's a fairly inexpensive medium with the ability to send out to the masses and is shown to have 4 times the return on investment.
Email marketing is a great way to maintain relationships with your fans due to the personal, organic nature of being able to communicate directly with the brand.

Email Marketing Tactics
Once you establish a polished email list, nurture it! This is where you will be able to provide scheduled content that will keep your clientele interested in your brand. Your goals, Key Performance Indicators (KPI's), product or service and audience will ultimately dictate your email marketing tactics because certain ones can be more effective than others.
If you are selling a service that requires high involvement, you can grow your rapport through marketing tactics called a drip campaign.
Drip campaigns are used as a means to provide a user with an emotional experience as they progress through a buyer journey or sales funnel.
Newsletters for a product would be suitable to update your audience on the latest news on the organization, upcoming events, blog excerpts or current sales promotions. You can bridge these emails to your website, particularly to an eCommerce platform.
Is your email list a foot long? 3rd party software such as Active Campaign, MailChimp, AWeber and ConvertKit, can assist you with automating high volume emails that are scheduled at specific times.
In addition, most have basic built-in analytics so open rates and click-through rates can be monitored. Keep in mind when sending your emails, for best practices, it's quality vs quantity!
But let's back up here. How do you attract your leads and build that email list? It all starts with eCommerce marketing.


eCommerce Marketing
The goal here is to drive traffic to your website's online store and through various channels such as email, video or content marketing. The objective is to drive your lead down a sales funnel. This starts at the awareness stage followed by interest, decision and ultimately, in the end, a purchase. In the context of this post, we will be using "selling online courses" as our example.
In the "awareness stage" you want to capture a potential audience's attention. One of the ways of driving traffic is through a robust SEO marketing plan. Your potential leads may be searching for a particular online course that teaches English. Keywords such as "online English courses" can help you be discovered in Google's search engine.
Once a potential lead finds you they may want more information about your brand and see what you have to offer. They have hit the "interest stage".
Make it easier than ever for your audience to actually find you on the world's largest search engine. Watch & Learn from our instructional webinar on 3 Brilliant Ways Proven To Get Your Online Courses To The Top Of Google!
Opt-in forms are a great way to gain new leads so you as a brand know to target this person. The lead could then be added to your email list for further targeting down the road where you can work your content "magic".
So, your potential customer may be thinking about purchasing courses from your brand. Great! BUT with so many competing forces they hit that "ho-hum" moment aka the "decision stage".
This is where social proof marketing can come in OR if you are limited on credibility you can simply push free lead magnets their way; something to share and showcase your brand's knowledge and capabilities. This can be in the form of a free whitepaper, downloadable pdf, ebook, or any kind of digital asset.
If you're selling, for example online courses, it's essential to provide value and teach your audience how to navigate your product. Trust built between client and brand can extend the relationships lifetime value especially following the "purchase stage". Show that your brand supports your clients success and they will support you.
Social Proof Marketing
People who have a good experience with your brand, will want to talk about it. This is where user reviews can become your best friend.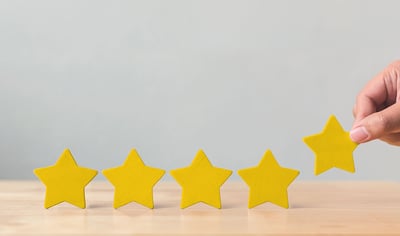 Say for example you want to purchase online courses for the first time and, due to the price point, you want to put your money into a qualitative one.
With so many companies selling online courses and competing for authority on Google's search rankings, who do you go to?
Social proof is an indispensable tactic as it becomes an increasingly viable source, especially for online purchasing. You can have an amazing product made from quality material that can withstand sands of time however if there's no proof it's only living up to half of its real value.
The why behind social proof marketing requires a bit of psychology to understand.
People are more susceptible to following the masses in the form of social acceptance. Reading a product review on Amazon with the comments being 75% negative, is going to take some major consideration in regards to purchase.
We were all there at one point so we know the feeling. Monetary decisions spark an emotional trigger. Reviews help a potential buyer understand the quality and sentiments of your product. Statistics say that 91% of 18 to 34-year-olds trust online reviews and 82% would consider a purchase is recommended by a family or friend.
It's also been proven that people visit at least 2-3 websites to verify before making a purchase.
The methods of social proof should be considered depending on your product and it can start off as simple as asking your customers, kindly, to leave a review. For buying or selling online courses, user testimonials can be the most influential in building trust and presenting the value of your brand.
These are supported by written statements, star rankings and even case studies.
Business credentials can appear on a website's homepage accompanied by a testimonial.
To have a credible business legitimize your brand can eliminate any skepticism; a definite win and a great advantage. Which brings us to another highly beneficial form of social proof, earned media. Building authority via earned media can be very beneficial for your website's Search Engine Results Pages (SERP) health.

SEO Marketing
Sharing backlinks with credited sources can help you build brand authority and it's great for SEO! Backlinks or inbound links are when two sites are linked to one another.
Search Engine Optimization (SEO) is the practice of increasing organic traffic by optimizing your website's search noticeability. To reinforce that "awareness stage". As a long term strategy, it requires time to flourish but once it does it can become a powerful marketing tool for your integrated marketing campaign.
The more backlinks links the better recognition Google has for your website the higher your rank. This is a form of off-page SEO that can also be composed of mentions through someone else's website, social media posts. Anything that credits your brand and ties back to your website.
Improving your on-page SEO is a tactic that requires a carefully curated list of keywords and phrases created with Google Ads. With on-page SEO you have full control of how you will integrate your keywords.
Placement needs to be considered however be mindful of the amount of times you use each keyword because it may reduce the quality of your content. An example, for selling online courses, keywords can be placed in your online course description, titles and headings.
Or if you are providing your audience with additional content such articles, white papers or any other downloadable content you can place them there as well.
These tactics will get your online growth started, and if you're looking for more details, advice, best practices, and how-to guides for creating, boosting, and improving your digital marketing and eCommerce, check out these additional resources: