Multi-platform users represent 46 percent of the connected population worldwide. Switching between screens is the new norm, and it applies to eLearning. This trend makes eLearning content more accessible, but it represents a challenge when it comes to tracking learning activities, performance and engagement.
The Experience API was partly developed to create eLearning solutions adapted to this new landscape.
What is xAPI?
An API or Application Programming Interface is a component that allows a server to interact with the outside world. This component handles the requests sent to the server and issues a response. The Experience API (xAPI), also known as the Tin Can API, is a standard API developed to gather data as users access eLearning content.
This interface can track activity and store data in a Learning Record Store. It was officially released in 2015 to replace the previous standard, known as the Sharable Content Object Reference Model (SCORM).
Tin Can vs SCORM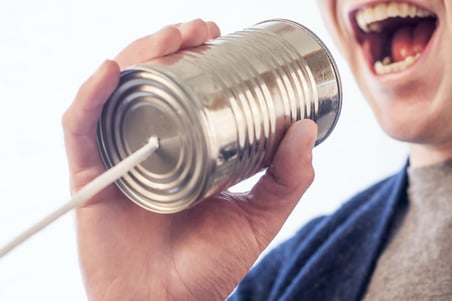 SCORM was the original standard used by the eLearning industry to track user activity and performance. However, the scope of this API was limited to desktop learning. The Tin Can API has a much broader scope. It can track activities across devices, platforms, and gather data from contexts such as social learning and job performance.
Tin Can/xAPI has more flexibility in terms of the data that is collected. The data is richer, especially when it comes to providing context for the learning activities. Choosing the Tin Can API over SCORM makes sense since this is the new industry standard that is actively updated by developers.
The Benefits of the Experience API
The Tin Can API gathers data from several sources and consolidates it into a Learning Record Store (LRS) that creates a more accurate reflection of a learner's journey.
It creates a more accurate snapshot of where learning happens, how a user progresses and gives insight into how a learning path can be improved. xAPI is an essential building block of a successful eLearning system.
Using xAPI-compatible products allows you to deliver content via an LMS, track activities and performance linked to this content, and use this information to deliver personalized learning recommendations or measure the success of your eLearning programs with another xAPI-compatible tool such as Zoola Analytics.
Moreover, xAPI allows you to unlock the full potential of mobile learning. Offering content that is accessible on phones and tablets will boost engagement because learners can consume bite-sized lessons on the go. Using xAPI means that this experience will be consistent with the learning activities pulled from a user's desktop session.
Users can pick up where they left off, see more relevant recommendations, and benefit from a recommended learning path that takes several factors into consideration, including learning that happens outside of the LMS or job performance.
Connecting eLearning data with job performance data is another major benefit of deploying xAPI. This capability makes it possible to assess the real impact of an eLearning program and job performance data can also be used to pinpoint the strengths and weaknesses of each employee and deliver relevant eLearning material.
How to Deploy xAPI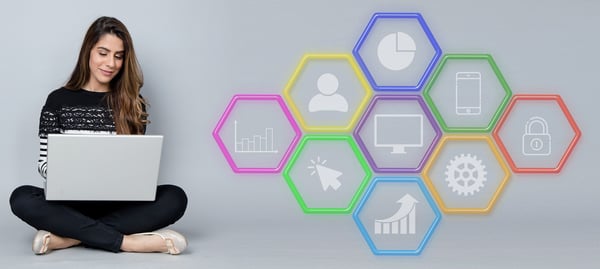 You will need to deploy a total of four APIs to build an LRS and make sure the LRS meets the requirements for HTTP or OAuth authentication to track a user's activities. You will then need to define the data you want to collect in your LRS.
You might need to update your LMS server and replace SCORM with xAPI or implement an LMS if you are currently relying on another solution for your eLearning program. If you use third-party providers for your eLearning content, you will need to identify providers who use xAPI.
The modern learning path is complex and unique to each user. Establishing xAPI as an industry standard allows eLearning professionals to capture the complexity of the learning process and turn it into data that can be used to improve eLearning programs as well as the user experience.
Lambda Solutions can help you switch to the xAPI standard and provides xAPI-compatible solutions, including cloud-based LMS such as Totara Learn and Moodle, along with Lambda Analytics "Zoola".
Keen to keep climbing down the Learning Analytics rabbit hole? Here's what we've got for you: