Over the last decade, the eLearning market has been steadily growing with reports from 2019 predicting that global eLearning revenue will reach over 325 billion dollars by 2025. This means that monetizing your online training programs by selling your eLearning content, is something your organization could be taking advantage of, especially for the growth and health of your business.
And we're not the only ones who think so, with some industry leaders seeing eLearning as The New Corporate Profit Center!
The flexibility of a learning management system (LMS), mobile technologies, diverse markets, and the ease of moving eLearning from a cost centre to a profit centre, are all great reasons to use your training and development curriculum to generate revenue for your organization.
Why bother? There are some very compelling reasons to go ahead with the hassle of getting your courses and training programs ready for public consumption, learning eCommerce capabilities, and getting all the technology required working together.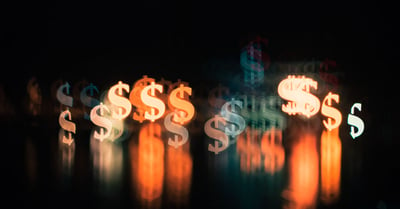 Below are 5 major reasons why you want your eLearning to become a guaranteed source of additional revenue:


1. Monetizing Existing Assets
One key insight behind monetizing eLearning is the idea of transforming one of an organization's cost-centres into a profitable aspect of an eLearning business.
The process provides a cost-benefit because instead of heavily investing in new services or product areas, you can use ones that already exist within your arsenal. You can have confidence as your assets are generated from tried-and-tested knowledge areas, with products that may have already proven their value through internal use.
This could be in the form of a webinar, videos, eDownloads or even physical products such as books and other course materials required for the curriculum.

What do you have to offer the market and how and where do you start? Read our article here to find out more about How to Sell Online Courses and Make Money with Your LMS!


2. Increased Brand Value
Profiting from the content and expertise most familiar to your business is a fantastic way to stand out from the crowd and contributes heavily to your brand value. eLearning content can be thought of as producing educational capital, a by-product of your investment in training, which can be leveraged to help users across other industries build their skills. User reviews and social media sharing can contribute to the value of your content because people are more compelled to make a purchase based on online reviews.

Is eLearning still a realm that you have yet to grasp the full reins on? Discover 5 Reasons Why eLearning will Benefit Your Business in this article!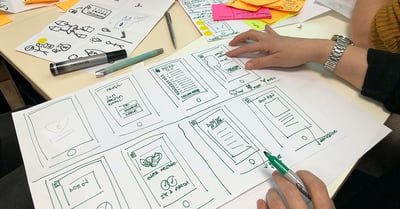 3. Enhanced User Experience (UX)
The task of actually transforming your current eLearning offerings into an eCommerce-ready platform is arguably one of the easiest aspects of developing eLearning revenue. Having an eCommerce integrated LMS such as Lambda Suite can allow customers to access your content and provides standard storefront capabilities, such as browsing features, payment gateways, and a shopping cart.
It's important to think about the design of your storefront, especially in terms of user experience (UX). A seamless browsing experience allows users to begin and end their transactions, from browsing to purchasing, along one single pathway and can be a simple method of ensuring a better sales conversion rate. The power to use automation capabilities within your LMS, for payments and enrollments, can reduce time and friction improving the overall UX.

Finding out what's scalable to grow your eLearning business can be complicated depending on your bottom line. Discover exactly what you need with our article:
5 Factors to Consider When Selling Courses Online


4. Marketing Capabilities
Selling your eLearning content can also be a catalyst to support and create an effective digital marketing strategy. An LMS that has an integrated eCommerce marketing system can be a great advantage providing that extra edge demonstrating your industry expertise and allows you to create an efficient and personalized experience for your learners. Having the ability to engage your learners through up to date emails and newsletters using the built-in configurable templates to support their learning curve.
Keep in mind that many proprietary LMS are not flexible in their eCommerce offerings, while open-source LMS options can utilize a variety of add-ons that can add features, such as an eCommerce plugin for email marketing (more on that below!).
Other functions within your eLearning marketing system can include the ability to manage and increase your course visibility by managing your website's search engine optimization. integrated client management platforms such as salesforce, xAPI and Mailchimp can identify your sales funnel and understand the behaviours of your target audience. Also having access to a learners eCommerce data so you can suggest alternative products and services that are tailored and relative to their past purchases.

Marketing can be a complex process on its own but it doesn't have to be. Through integrations within your LMS your eLearning business needs are looked after with the flexibility of enhancing your outbound marketing to drive growth and revenue. Learn to effectively market your eLearning business with our webinar here.


5. Simple eCommerce Integration
Ideally, you want to have your eCommerce integrate seamlessly with your LMS. If you are selling courses through an open source LMS such as Moodle, you will find that the platform may require a multitude of additional Moodle eCommerce plugins to be tailored to your needs.
In addition to being open-source not all plugins for your Moodle shopping cart will "jive" or work well with one another and may cause compatibility issues. Though many Moodle eCommerce plugins are free, more complex ones do require additional costs.
What you need is a system that has all you need in one, that is hassle-free. Lambda Suite is a solution that can provide you the right tools without all the need for open-source plugins. In comparison to Moodle, which has only pure LMS capabilities, the suite is a more robust solution that not only provides an LMS, but is also capable of course catalogue and order management features. All are packaged with an analytics solution which can help monitor your key performance indicators (KPIs) to ensure your return on investment (ROI), transforming a simple Moodle shopping cart into a full-blown eCommerce storefront.
In all consideration, taking a deep dive into your LMS's integrated eCommerce capabilities and customizing according to brand and generating the best user experience should be focal into growing your eLeaning business. Thus providing a smooth and seamless path to providing an all in one efficient experience for your learners.
Want our all in one solution for your eCommerce? Below is a snippet of our webinar video providing an introduction to the Lambda Suite--the eLearning revenue solution for selling your online courses or training programs:

WATCH our full webinar, Everything You Need to Build Your eLearning Business! Join the tour of Lambda Suite, and examine all the features included to overcome the eLearning revenue challenge!


Looking for More?
Our eLearning industry experts have put together everything below to offer you more advice, best-practices, and how-to guides for growing your revenue, ROI, and growing your learning business: