Choosing an online course platform for your eLearning course(s) can be a long and overwhelming process. With so many options to choose from, how can you make sure you're getting the platform that can best handle all of your needs? Lambda Suite is an all-in-one eLearning and eCommerce solution that was built to satisfy these needs. Here are 6 must-have eCommerce features from Lambda Suite that will ensure your store is fully optimized to meet your business goals.
Whether your company is a long-time eLearning provider looking to migrate to a new online course platform or one just now looking to begin selling courses online, the last thing you want to be doing is spending hours upon hours researching and comparing dozens of alternatives.


Why You Need to Choose the Best Platform for Your Business
Look, eCommerce is challenging -- and choosing the wrong online course platform could have catastrophic effects on your company's eLearning efforts. When you're relying on a third-party platform, it's imperative they're checking all of the boxes -- especially if you're eventually looking to scale.
While there are a number of platforms that provide simple, straightforward solutions for individual entrepreneurs, very few can handle the demands of more established enterprises like yours.


Lambda Suite's eCommerce Features
Fortunately, Lambda Suite offers everything your eLearning business needs in one customizable and sophisticated platform. Lambda Suite allows you to seamlessly integrate your eLearning product into your online store, while offering the eCommerce features you need to meet all of your -- and your customers' demands.
Here are 6 unique eCommerce features for your eLearning store.
1. Instant Integration with Lambda Suite
Click. Pay. Learn.
With Lambda Suite, you and your customers experience seamless integration of eLearning and eCommerce.
Customers gain immediate access to their eLearning accounts as soon as they make their purchases in your online store.
No waiting around and no complicated integration process -- your customers get instant access to your eLearning online courses from anywhere in the world.

Lambda Analytics
Lambda Analytics saves you time and gives you the key insights you need to make better marketing decisions and drive results.
Need to generate custom reports?
Lambda Analytics has got you covered.
Do different members of your organization require access to specific reports only?
The award-winning tool allows you to limit visibility and control exactly what they see.
Are you dealing with so many platforms it's nearly impossible to consolidate all of your business data?
Breathe easy -- Lambda Analytics allows you to pull your data from any JDBC compliant system for analysis.


2. Customer Account Management
You have a lot of customers -- and those customers can have very different demands.
In addition to creating individual customer accounts and customer groups, Lambda Suite also allows you to perform bulk actions and gain actionable customer insights.



Customer Account Actions
Imagine having to make the exact same edit to dozens and dozens of customer profiles.
Data entry can be a long and gruesome process -- and don't you know it.
Lambda Suite's Bulk actions feature allows you to save your and your customers' time by streamlining the process.
Customer account actions include:
Subscribing/unsubscribing customers to your store's newsletter
Assigning customers to a specific group or company
Quickly edit the information of one or more customers
Whether you're making a few changes to a customer group or implementing wholesale changes across multiple companies, customer account actions ensure edits are completed in moments.


Customer Insights
The more you know about your customers, the better.
As a store administrator, you can gain some valuable information from simply viewing a customer's profile in your Lambda Store.
By viewing account information, order history, and user search history, you can gain a better understanding of your customers' interests and behaviour.
Additionally, the Now Online feature indicates which of your customers are currently online and when other customers last visited your site.

This not only allows you to offer more tailored, individualized services, but also gives you the opportunity to improve your marketing efforts.
Pretty handy, right?


3. Pricing Rules
Setting prices for your products isn't always a "set it and forget it" task. What's more, what do you do if you want to offer a special discount to a select group only? Or offer multiple promotions at once?
There really are a lot of variables when it comes to special pricing and the pricing rules you want to set. Luckily, this is where Lambda Suite shines.



Advanced Pricing
With advanced pricing, set your Special Price and the dates you'd like your sale to begin and end.


Then, simply decide whether this price will be for all of your customers or select groups of customers.
Want to set a minimum purchase quantity? No problem. Enter the quantity and the discounted price will only be visible when customers have added the specified amount of products to their cart.


Tier Pricing
Tier pricing allows you to set two or more pricing rules based on two different quantities of your product. This allows you to remain flexible in your offerings, while catering to the wants and needs of multiple customers.
For example, let's say you have a textbook that usually sells for $99.99 but you want to encourage bulk purchases. You decide to offer a fixed discount.
You set your first pricing rule as follows:
Quantity: 5

Price: $89.99
Next, you decide you want to further upsell some of your customers, and set your second rule:
Quantity: 10
Price: $79.99
It's as easy as that.

You also have the option of displaying the discount as a fixed price (shown above) or as a percentage (as seen below).
[insert website, customer group, qty, DISCOUNT price]

Additionally, you have the ability to choose who you want to offer this promotion to. Select the customer group(s) that qualifies for the offer and you're all set.



Group Pricing
This type of pricing does exactly as the name suggests.
Group pricing allows you to set up tiered pricing OR a simple pricing rule for specific groups of customers.
Just select your product/course, choose the customer group that qualifies for your special price, and enter your desired sale price, discount, or pricing tiers.



Multiple Currency Support
Selling internationally?
With multiple currency support, your customers don't have to spend time worrying about calculators and exchange rates before confirming their purchases.
Over the past few years, average shopping cart abandonment rates have approached 70%.
So, it's vital you take every step you can to simplify the checkout process and enhance your customers' experience.
The more work your platform can do, the better.
Lambda Suite supports over 135 currencies worldwide, so you can easily sell to anyone, anytime, anywhere.



4. Flexible Tax Rules
You have unique customers -- we get it.
And ensuring each and every one of these customers is paying their correct share of taxes when making a purchase on your online store can be stressful.
When tax season comes around, you really don't want any discrepancies here -- or else it could be your business tabbed with filling in the gaps with back taxes.
Depending on the type and location of your customers, along with the type product you're selling, you're going to require some sophisticated tax rules.



Selecting Tax Class
When creating a customer or customer group profile, you will be prompted to select the tax class that goes along with the account.
This could be a military, government, or retail customer.

Once you've identified the appropriate tax class, you can sit back and relax. Your Lambda Suite will take care of the rest by calculating how much tax to charge each customer on all of their future orders.



Customers in Different Locations
With Lambda Suite, you can have the option of charging taxes based on the tax rate of your location or the location of your customers.



The Type of Product you are Selling
Since not all of your products require you to charge sales tax, Lambda Suite makes sure you have the option to exclude it when appropriate.



5. Bundled Products
Customers love bundles.
Lower prices and added convenience -- what's not to love?
But bundling related products is also a great way for you to incentivize bulk purchases from your customers. From textbooks and webinars to any other customizable products, adding product bundles to your Lambda Suite is a breeze.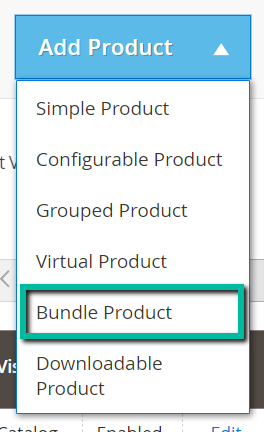 In your Lambda Suite, you decide if products are sold separately or exclusively as part of a bundle.
You can also determine product visibility: whether your product is visible through search, via your product catalog, or both.

And don't forget to price your product.
Dynamic Pricing allows customers to select pricing options for each bundle.
Turning Dynamic Pricing off gives you the option of setting a fixed price for your bundled product.
Promotional prices can be set by turning Dynamic Pricing off and adjusting individual products to reflect your discounted prices.
Selling bundled products as a limited-time-only offer? Lambda Suite's Stock Status gives you the option to choose how many bundles you have "in stock". When you sell out, your product will automatically default to out of stock.

It's as simple as that.
Product bundles are an easy way to make your customers' buying experience more enjoyable, while providing you with options to cross-sell and upsell your products and services.
To learn more about product bundles, check out this in-depth how-to on creating and adding bundled products to your Lambda Suite.
6. Multiple Supported Payment Gateways
As you know, secure, reliable payment options are important to your customers. But your customers also have different preferences when it comes to their preferred method of payment.
That's why Lambda Suite allows the seamless integration of the very best payment gateways available.
This means you have ultimate flexibility when determining which payment processor(s) you feel best suits your store's and your customers' needs.
Lambda Suite supports Authorize.net, PayPal, Stripe, Moneris, Square, and Braintree.



Conclusion
You need to be well-equipped to handle all of your customer's wants and needs. With these 6 eCommerce features from Lambda Suite, you can ensure you're spending more time on your customers, and less time tinkering with your online course platform's settings.
From pricing and tax rules to product bundles and customer management, you'll be given full control of how you sell your eLearning course online.


Related Articles:

Featured Image Source: eCommerce Stock photos by Vecteezy