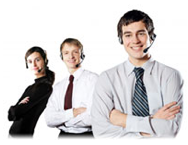 When was the last time you updated your learning management system? Many organizations skip a year or more. While that may save work on the IT side, students and teachers miss out on the continuous improvements that are being made in learning technology.
When you get your LMS hosted through Lambda Solutions, we include one upgrade per year. That's a tremendous value to students and teachers as learning technology is improving so quickly. Teachers, administrators and course providers will want to ensure their LMS takes advantage of new capabilities, avoids security issues and bugs and keeps the user experience positive.
Want another reason to get Moodle hosting from us? It's about personalized service. Our technical team works with you to assess your needs and get you started with the right service. We monitor system performance and offer advice on upgrades and enhancements to best serve your customers.
Recently, one of our clients generously provided their take on what it was to have us on their side, helping keep their LMS running:
"We are very pleased with Lambda Solutions' services. Working with their IT team has been wonderful. They are quick to respond, nice to work with and treat all questions as important and valid…"
Why Does Your Open Source Moodle LMS Needs Maintenance?
As open-source software, Moodle gets updated every day. New fully-tested versions are released about once a week. You don't necessarily need to do your maintenance every week, but your support team should have a schedule that regularly checks the following:
Security patches. Like all web-based applications, Moodle can be vulnerable to hackers and automated attacks. These intrusions can impact performance and more seriously, steal user data. Security updates may involve firewalls, updated password protection, performing regular software updates and making sure you have a backup ready in case you do get compromised.
New features. Moodle 2.0 and later versions allow users to create repositories to share and re-use content, provide better web services and advanced UI, allow self-directed learning through conditional activities and offer mobile capabilities that just didn't exist before. When the LMS doesn't get updated, teachers and students lose out.
Bug patches. All software has bugs – it's the nature of the beast. Since Moodle is open-source, bugs tend to get found and patched quicker than in proprietary LMS'; your IT people just need to make sure they download and install those patches to keep things running well.
New Moodle LMS versions. Moodle typically comes out with two major releases per year and more minor releases throughout the rest of the year. Moodle support people not only need to ensure the versions are up to date but that modules in use maintain compatibility (or that workarounds are developed).
Are you considering implementing LMS for your academic institution, eLearning firm or company offering employees online training? Contact us about the support options we offer over the lifetime of your LMS implementation