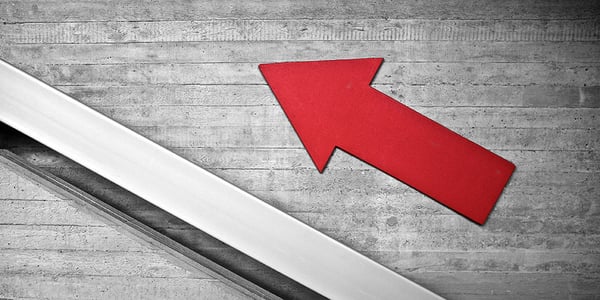 Moodle is probably one of the best-known learning management systems (LMS) on the market, allowing educators to pioneer effective methods of delivering eLearning content. But, Moodle can often be difficult for first-time educators and first-time learners to navigate. Here, we cover five basic ways educators can customize Moodle to make it more user-friendly for them, their organizations and their learners.


Utilize the Moodle Games Plugin
The love of playing games is one of the reasons gamification and game-based learning are increasingly being recognized as integral element of successful learning programs. This Plugin allows educators to use popular games such as Who Wants to be a Millionaire, Hangman and Sudoku to drive engagement in their learning experiences.
The method gives learners extra incentives to succeed since they receive points and badges for completing tasks well. The badge-and-point systems also provide educators with valuable information about how learners are performing and what they're struggling with.
For an in-depth look at gamification's benefits to your eLearning programs and how to implement game-based learning in your LMS, check out our free on-demand webinar: Gamification 101 – What It Is and How to Get Started.
Don't Neglect Moodle Mobile
People not only use mobile devices constantly, 64 percent of Google searches made in 2018 were made on them. Educators who use Moodle Mobile open up an entirely new avenue for teaching, allowing learners to engage with content on the go and from almost anywhere.
The recently released Moodle Mobile 3.10 runs on HTML5, so it's downloadable on Apple and Android devices. Utilizing mobile learning is a great way to improve the quality of the eLearning experience you're providing and the learning outcomes.
Check out our webinar and discover how to Harness the Power of Mobile Learning by creating flexible, accessible, and effective eLearning.
Get Inventive with Plugins in General
One of the best aspects of Moodle is its modularity, ranging from highly customizable settings to the number of fantastic plugins educators can use to make eLearning drastically more engaging. For example, the RSS Feed plugin aggregates headlines from various news sources and pops them up on Moodle in a "live news feed" format. It creates a great way for educators to keep learners interested in course content and aware of current events. But it's far from the only useful plugin that educators can use if they are interested in Moodle customization.
Encourage Peer Learning Through Moodle Forums
A great option for Moodle customization is the forum modules it offers. From open classwide forums to blogs to Q&A forums, Moodle provides educators with a wealth of forum modules that can be used to foster and encourage peer learning and group discussion naturally. Moodle's messaging modules also allow learners to exchange information quickly.
Unlock the Power of xAPI
Although Moodle tracks learner data, and does it well, educators can customize Moodle to provide them with even more actionable insights via application programming interfaces such as xAPI (experienced) and XAPI (extensive). They allow educators to collect detailed data about learners so it can be analyzed to personalize learning experiences and streamline eLearning. For educators serious about getting the best out of Moodle and the learners who use it, xAPI is a must.
If you're interested in using it effectively, there's no better platform than Zoola Analytics. We specialize in transforming raw xAPI data into actionable insights that allow educators to identify pain points and drastically improve eLearning experiences. To learn more about what Zoola Analytics can do for you, our webinar will show you how to prove and improve the effectiveness of your eLearning programs by Analyzing xAPI Data with Zoola Analytics.
Whether you need a new Learning Management System, are looking to optimize your LMS and eLearning programs with learning analytics, or need any other integrated eLearning solutions like selling training courses, we have the expertise to help you reach your goals.
Contact us today; we'd love to help you create a better way to learn!
Related Resources: