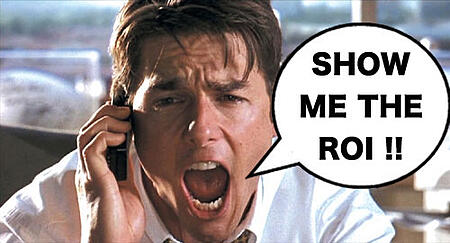 A quick search on Google for 'LMS ROI' yields over 600,000 results. Instead of picking through all the information to find the data that best suits your organizations needs, I have done the hard work for you! This article summarizes everything you need to know for understanding the return on investment (ROI) of a learning management system (LMS). In the first part of this two-part series I will explain why a LMS is vital and walk you through a few tips to calculate the ROI. In part two of this series, I will outline the best practices to ensure your organization maximizes ROI.
Why a LMS?
Employee development and training is often looked at as a "cost center". One reason is the upfront and ongoing expenses of 'traditional' learning systems. The other reason is the lack of support and training for such systems. However, studies and anecdotal evidence show that organizations who have the appropriate learning platform, with the right implementation, end up saving thousands of dollars in IT costs and achieve higher employee output.
With a fully integrated and high-speed LMS, organization benefit as follows:
New employees are on-boarded more effectively and can contribute to the bottom line faster. An initial training program offered online can be organized and delivered in a fraction of the time it takes to implement in a traditional face-to-face format.
Cost and time-savings for both employees and the company by minimizing regulatory reporting hours. You know, those pesky reports your staff members spend hours putting together to document training for compliance purposes?
Streamline course registration. Rather than manually registering employees for your training courses, you can use your eLearning platform to save hours of administrative resources. A good learning management system will provide self-registration, easy and efficient manager approvals, and track individual employee progress.
The ability to integrate your LMS into other HR tools for a 360 degree training perspective
Outsourcing server, IT, security, and system maintenance. These costs alone run in the millions per year. With a LMS managed hosting firm you pay a fraction of the cost to receive top-tier management and personnel for your hosting needs.
Calculating LMS ROI
If your company is not currently using an online method for enrolling, training and tracking learner progress, the ROI equation is simple to generate and makes LMS-based training look quite attractive. Here are some of the cost items to take into consideration:
How many people in your organization (new or reoccurring) do you train per year?
What is the average cost of each course?
Do you pay people to travel to courses?
Do they require accommodation?
What is the annual cost for an LMS that will fit your requirements?
You can do your own calculations based upon your organizations training needs, but based on our calculations, the total cost for 100 employees per year to take two, two-day courses at a distant location, in person, is $127,500. This total cost only includes airfare costs for 50 people, accommodation for 25 and obviously, course fees for 100 people. We used bare-bone, no frill prices so if you're employees are used to having the first-class treatment, expect the total cost to double!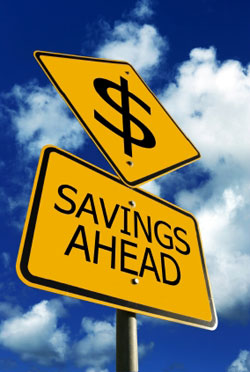 By way of comparison, an average annual cost for a hosted LMS system based on Totara or Moodle is around $20,000 to $30,000 depending on the level of customization you need. Most importantly, a hosted LMS will accommodate far more learners than 100. It's not uncommon for some of our clients to serve 100,000 learners per day. Still not convinced? You can run as many courses as you like, make them available 24/7/365, and receive real-time reporting on learner progress. All of which are virtually impossible with face-to-face training.
We realize that all organizations are unique and depending on the industry you are in, the customers you serve, or regulations that you work with, all effect the cost and therefore the ROI of your LMS. Not to worry though, contact our LMS experts for a free fine-tuned estimate of your firm's LMSs cost savings.