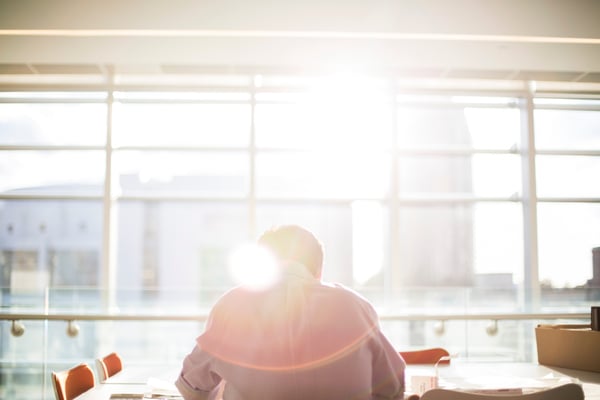 There are several obstacles in the way of a successful LMS adoption, including getting through the request for proposals stage, choosing the right LMS and achieving an optimal adoption rate in the long-term.
Here is how you can make the RFP process more manageable, use demos to assess the benefits of each LMS, choose the right platform and move on to a successful implementation stage that will help you achieve your adoption goals and derive value from your LMS.
LMS Adoption: Assessing Learning Objectives & Choosing the Right LMS
Selecting the right LMS is easier if you have a set of criteria you can use to evaluate and compare different options. You should start by defining users' expectations for the LMS to determine which features would deliver a positive experience.
You should also determine what your learning objectives are and how you will track them. You can measure the impact of your eLearning programs in terms of quality and productivity, or use an approach like Bloom's taxonomy. For instance, Bloom's taxonomy is an interesting approach for LMS corporate training since it will help you track progress as learners move through various stages, including remembering information, understanding concepts, applying these concepts, evaluation and use knowledge to create new content.
Once you have determined what success means to you and how you will measure it, you can start listing the LMS features that will benefit your organization and learners. You could look for features such as analytics, easy content creation, an existing library of courses or a customizable dashboard.
Get learners and course designers involved in the process of listing the LMS features to look for and think about getting help from an LMS consulting service that will help you compare different solutions before walking you through the implementation and adoption process.
Boosting LMS Adoption After the Implementation
Choosing an LMS that makes eLearning accessible and delivers value to learners is a first step in the right direction. There are other strategies you can use to boost adoption after implementing an LMS.
For Course Designers and HR Employees
Education is key. Getting used to the new LMS can be challenging, and these employees need to gain access to educational resources so they can quickly become familiar with the new LMS and see how they can use its different features to create value for learners. This is where an LMS partner can make a difference.
A consulting service or vendor could schedule a demo on how to use Moodle or other LMS such as Totara Learn. Course designers and HR employees can also benefit from educational material about broad eLearning concepts such as gamification, engagement and how one can use an LMS during the hiring process, for personal development or improve quality.
For Learners
You can improve adoption among learners by making sure the content delivered via your LMS has a direct connection to what they do at work. Employees will be more likely to complete training modules if they see a direct benefit when they apply new knowledge at work.
Make analytics accessible so learners can track progress and let them play an active role in their training by selecting the modules they want to work on. Gamification is an efficient way to improve adoption.
You can use badges to help learners track their progress and motivate them to earn the next badge or complete the next level. Make these elements more concrete by connecting a badge or level with being trusted with new responsibilities or tasks.
Listen to what learners want. The things most employees expect from their job include teamwork, purpose and opportunities to grow. You can provide these three things by developing eLearning programs that are connected to team-building activities, provide opportunities to earn a new certification or progress to a different position, and by providing learners with clear goals.
Partnering with Lambda Solutions can make a difference when it comes to LMS adoption. We can help you select the right LMS and get the most out of tools like Moodle LMS, Totara Learn or Zoola Analytics, and work with you for a successful implementation process that will result in optimal LMS adoption.
More Resources:
Find ways to create learning programs to engaging learners on all levels. Download our eBook, Getting Engaged: How To Make Your Learners Fall in Love with Learning: