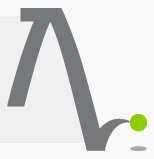 Between our Moodle support services, LMS migrations and other consultations with our education and corporate clients, it's sometimes challenging to keep up with all of the exciting developments in eLearning in general and Moodle in particular. Based on our conversations with our partners and clients, we know prospective eLearning solution adopters face the same daunting deluge of information.
Here's a quick roundup of some of the latest articles and resources we've found useful and inspiring for the eLearning-inclined, including some of our own recent stuff:
Lambda Solutions Blog
Around the Interwebs
Classes still on after water main break. Thanks to Moodle, not even a flood can keep students from their studies.
The Ever-Expanding School Day. "Byron High School math teacher Troy Faulkner noting that he starts hearing from his students almost instantly if he doesn't meet his 5 p.m. deadline to load a video demonstration of the following day's lesson onto YouTube. They're that anxious to log onto Moodle and watch him solve quadratic equations."
Why Change is [very] Good for Education. Inspiring stuff for academic administrators, teachers and students.
What's the big deal about online learning? 10 tips to motivate you. Good points all around, from an online student's perspective.
Designing online learning for the 21st century. Higher student numbers combined with fewer education dollars allotted per student, plus the move to a knowledge-based society are making blended learning models in post-secondary education a necessity.
Are you a Lambda Solutions client with a success story from using Moodle? Send us your stories and be featured in our blog and the next Moodle Roundup