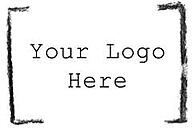 Are you still using a stock Moodle theme? As a Moodle Partner, we clearly think it's a great platform. Sticking with a stock theme, however, might not be the best way to go. There are some compelling reasons to explore a customized design theme for your Moodle or Totara LMS.
Branding Your LMS
I'd like to speak to your marketing director. Seriously. Send this to marketing because they will be really interested in what I have to say. Why? Your marketing department spends a lot of time and effort (and let's not forget money) working on your brand. It's likely that if you look at your website, your letterhead, your business card, they all have branding theme. The font and colors, the logo—all these pieces speak to the consistency of your brand. And that's a good thing. If the look and feel of your Moodle site doesn't reflect the branding you worked so hard for, you have missed another opportunity to attach your brand to an important experience for your internal or external customers. This is especially important for corporations that have well known brands.
Seamless Transition
Let's visualize your learners going to your beautifully designed website and they click on the link to access your Moodle courses. And, what? Have I made a wrong turn? What happened to the logo? Why does this look so different? Where am I? There is something to be said for a seamless transition. It's jarring for a user to be suddenly turfed out into another world that is clearly not associated with your company.
Learner Engagement
Now I'd like to speak to your Chief Learning Officer. There's another reason to customize your theme: learner engagement. We'd all like to pretend that appearances don't matter but, in fact, they do. If I'm attending a lecture and the speaker is well dressed and—yes—attractive, am I more likely to stay in the room and pay attention? You bet I am. Let's apply that to your Moodle site.
If your site is a stock page and very hum drum you are not doing a lot to engage learners and keep them interested. Step it up a notch and customize your page and you are more likely to hold your students' attention. In fact, your theme might just be inspiring. How students feel when they arrive at the page matters.
Mobility
Finally, and perhaps the most important suggestion I have for you: consider a mobile optimized responsive theme. Your learners are no longer locked to a desk. Accessing Moodle via mobile devices like smart phones and tablets is quickly becoming the norm. Keep your learners happy on the go by making sure the mobile Moodle experience is a good one.
Like to know more about current and upcoming Moodle features, including updated themes? Register for our May 29th webinar: Moodle's Greatest Features.
If you feel you would like to take advantage of our design team's expertise contact us for more information.