2020 proved to be a sink or swim year for education. The forced shift to online alternatives for traditional in-person instructor-lead training has had mixed results, but for adult learning and continuing education that digital move towards blended learning & asynchronous learning has provided an incredible opportunity.
Let's face it: life under a pandemic is hard.
In a mere matter of months, COVID-19 has impacted nearly every aspect of our daily lives. It has changed the way many of us earn our living. It has altered how we enjoy quality time with our loved ones. It has even disrupted traditional holiday celebrations.
But among the most controversial and potentially destructive of these changes have been the changes to the public education system. In the first terrifying weeks of the pandemic, the abrupt transition to online learning was a matter of necessity.
There was little, if any, preparation. Most of us were largely just winging it, doing our best to preserve our kids' education while protecting their lives — and our own.
Unfortunately, the results haven't been great...
Many students are struggling, and critics are quick to blame the online learning format itself. But there's ample evidence to show that the problem doesn't rest with online learning itself.
In fact, the well-publicized difficulties K-12 students have faced in this rapid transition to remote learning have given the entire platform something of a black eye. The truth, though, is that while children and teens may struggle with online learning, for adults, it can be an incredible asset.
Online learning, when done right, can make education more diverse, inclusive, and accessible than ever before, not only for children but also for adult learners, many of whom might never have had the opportunity to pursue advanced education by traditional means.
Adult Learning
There is no question that our children have struggled in the face of these prolonged school closures. But adults are not children, and adults' learning needs are often far different than those of children.
For adults, online learning is not only often highly effective, it can be ideal, a near-perfect solution for overcoming the obstacles that may have inhibited adult students' education in the past.
After all, adults are busy. Many have jobs and families, seemingly endless responsibilities. And those obligations mean that very few can afford to sit in a brick and mortar classroom for several hours a week.
Enter online learning, which is typically
asynchronous
synchronous
or a hybrid of the two.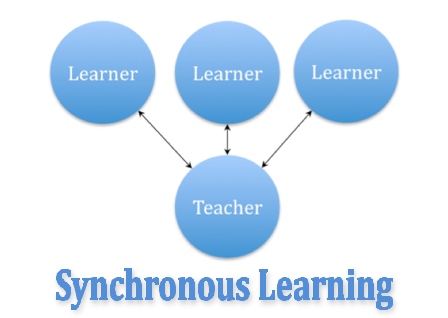 Synchronous courses work a lot like a traditional class meeting, with pre-scheduled class times. The primary difference is that they are conducted generally through some kind of conferencing platform.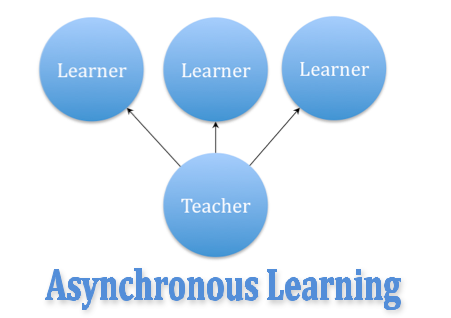 Asynchronous learning, though, means that course content is preloaded on the learning platform, sometimes by the learning module, the study unit, or the week.
But it's the students themselves who get to determine when and where they complete their work for that section.
And so you might find yourself watching a class video on your tablet while you wait to pick your kid up from school. Or you might end up taking an online quiz during your lunch break.
The kind of flexibility that usually only online courses can provide is exactly the kind of flexibility many adult learners need if they're going to make it through.
Power Professionals
But the future of online learning is about even more than providing adult learners with that all-important scheduling flexibility and on-demand, remote access. It's also making it possible for busy working professionals to develop new skills and hone existing ones.
In today's highly competitive and continuously evolving business environment, companies need the best-trained workforce possible. And, for workers, such professional development isn't just going to make you a Rockstar at your job, but it's also likely going to mean far greater job security — and far more career choice — than those without such training.
Best of all, remote learning can be easily customized not only to the needs of particular industries but also to the specific goals, values, and requirements of individual companies and their workers.
For example, even the field of healthcare is highly amenable to distance education. Blended learning approaches, for instance, are being used with great success to help practicing and future clinicians develop critical skills using a combination of online content, simulations, and hands-on practice.
Some Considerations
One of the most promising aspects of the future of online learning is its capacity to make education and training available to such a diverse array of learners. This is particularly true for learners with chronic health conditions and disabilities, those who may be unable to attend traditional courses.
Nevertheless, persons with disabilities may face unique challenges in online learning. For example, those with visual impairments, ranging from low visual acuity to significant colorblindness, may require special modifications to their technology to make the learning process all it can and should be.
The great news is that these modifications tend to be quite accessible and user-friendly. Indeed, many of these accessibility tools, from screen readers to Zoom capabilities to voice dictation to closed captioning, are often already built into the devices!
The Takeaway
Online learning may well be the future of education, particularly for adult learners. Whether you're looking to complete your college degree or to advance your professional skills, there is almost certainly a class waiting for you. And that means that no matter where you are, who you are, or how old you are, learning never has to end.


If you're looking for more expert advice and how-to content on adult education, andragogy, and fostering employee engagement with your courses and training programs, here's what our eLearning experts have put together for you:
---
Disclaimer: This article was contributed by guest blogger Beau Peters. Beau is a creative professional with a lifetime of experience in service and care. As a manager, he's learned a slew of tricks of the trade that he enjoys sharing with others who have the same passion and dedication that he brings to his work.
The views and opinions expressed belong to the guest blogger alone, and do not necessarily reflect the official policies or opinions of Lambda Solutions.
---