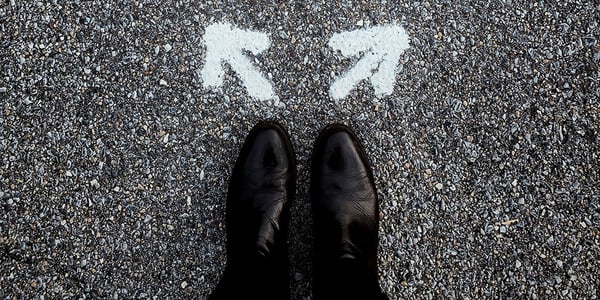 - 3 MIN READ -
Whether you're trying to incorporate eLearning into an academic institution or a business enterprise, finding the right learning management system (LMS) for your needs can be difficult. Today, the eLearning experts at Lambda Solutions will be covering three common mistakes that organizations make when choosing an LMS, and how you can avoid them.
Don't miss these 5 Tips For Choosing The Right LMS!
1. Failing to think about how the LMS will grow with the business
The LMS that works best for your organization right now may not necessarily be right for your needs in five years. This is particularly applicable to start-ups or rapidly expanding small businesses.
For example, let's say that you have a small start-up with 50 employees, but you also just received a significant amount of funding and are expecting to expand to 500 employees within the next five years. You'll want to purchase an LMS capable of supporting your 500 future employees, not just the 50 that you have on hand now.
This is also applicable to enterprises that expect to expand their departments. If you start off as an IT firm, chances are you can get away with having a relatively obtuse LMS because your employees are all comfortable working with technology. But what happens when you need to bring on a content writer or a copywriter who isn't as tech-savvy and can't understand how the LMS works?
Similarly, having an LMS without a mobile element may work well when all your employees are based in one location, but what about when they start needing to travel? These are the types of forward-thinking considerations you'll want to take into account when choosing an LMS. Discover the advantages of having an LMS that can Harness the power of Mobile Learning.
2. Assuming the back-end will take care of itself
All LMS providers say that their products are easy to use and install, but that's often more promotional advertising than it is the truth. There's a lot that goes into the back-end of a well-operated LMS -- both on your end as well as on behalf of the LMS provider.
The first thing to do is make sure your IT team feels confident that they can handle the technical aspects of whichever LMS is your front-runner. If they can't, you'll want to check with that provider and ask about their IT support availability, and if their IT team can provide easy-to-understand training materials. If you outsource your IT work, then making sure your LMS provider has consistently available IT support is even more important, since you could lose several days' worth of work if both the provider and third-party IT teams are unavailable on any given day. Quality support and true-cloud hosting are key features you should always consider when deciding on an LMS provider.
Lastly, you should consider bringing an LMS administrator onto your team. Good LMS administrators will have in-depth knowledge of how an LMS functions technically, which can be a boon for your IT team. But even more importantly, an LMS administrator will also understand how to design effective eLearning programs and make the LMS more user-friendly, which can be a lifesaver.
3. Not accounting for pricing models and roadmaps
If you can, try to find an LMS that will charge you for per-use access, as opposed to subscription-based or total users-based pricing models. If your LMS charges you for 500 employees because that's how many accounts your organization has, but only 100 employees use the LMS and are in training, then you're paying for 400 accounts that aren't even using the LMS.
Additionally, you should always check with your provider to see if they can procure an LMS roadmap for you. For example, knowing if and when your provider is planning on adding a mobile element to their LMS can be incredibly important. Having knowledge of other future plans, such as price increases or feature expansions, can help you choose an LMS that will grow with your organization.
While these are the most common pitfalls to avoid when deciding on a Learning Management System, making such a complex and important decision for your organization is a huge challenge. To further help with your most important eLearning decision we've put together this guide: An LMS Buyer's Guide: Top 7 Must Have LMS Features to make your decision-making process that much easier.
If you're still having trouble finding the right LMS, Lambda Solutions can help. For over 15 years, we've been providing organizations with LMS consulting, hosting, and implementation services. Contact us to find out more about what Lambda Solutions can do for you.