There are many advantages to migrating from a face-to-face training or learning program to one which, at least partly, incorporates online learning. Online learning is proven to be more effective than face-to-face and is often more engaging, easier to understand and quite simply, more fun, than face-to-face learning. eLearning is also often a lot more affordable, saving travel costs, instructor costs and more.
At the heart of implementing a successful online learning solution is a well-thought out project plan. When a client first approaches us with a request to take their training online, there are a series of steps we always take to ensure a successful project. These steps are the framework behind a strategic, methodical and well-thought out project plan, which ultimately results in a successful project, a satisfied client and an effective Online Learning solution.
Here are a few tips to keep in mind when planning out your transition from a face-to-face to an online learning environment:
Decide what you're constructing before Designing the Blueprint
Before any planning for the project begins, the stakeholders and developers should be clear on what exactly the project is. For this reason, during the time immediately before and immediately after a contract is even signed, we make sure to meet up with the client and determine exactly what it is that they're after.
What is the client's Goal?
What is it that we're creating for them?
What content does the client have to provide?
This "Requirements Analysis" process must take place as soon as possible.
Address Content Gaps Early On
After identifying what needs to be done, it is important to begin identifying what you're working with and what's missing.
To address this issue, we start by providing our clients with a custom Lambda Solutions "Content Readiness Questionnaire".This simple and objective document gives the client a chance to let us know exactly what we're starting with.
What is the format of the current Face to Face Course that's being brought Online?
Are there any supplementary notes, references and resources to aid the Course Development transformation?
Are there any multimedia assets available?
Are there any Course Reading Materials, such as textbooks, job aids or web resources?
These are all typical questions you'd find on a "Content Readiness Questionnaire".
After figuring out what we have to work with, it's time to decide if it's enough. "Content Gaps" are, as the name implies, holes in the content – areas which need to be addressed to make the Learning complete and effective. Collaborating with a Subject Matter Expert from the organization is usually the best way to fill these Gaps.
Identify Learner and Technological Requirements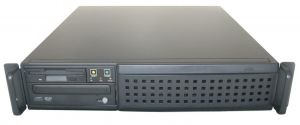 In order for an Online Course to be effective, it must be developed to cater to the target audience's needs and preferences. A "Learner Analysis" can help bridge the gap between who your learners are and how your online course content will be structured.
We usually give our client a custom Lambda Solutions "Learner Analysis Questionnaire" to fill out. The questionnaire addresses learners' experience with the course material. Demographics, psychographics, attitude, technical savviness, motivation and prior experience with the course material are all covered in detail, in what forms a "Learner Analysis" document.
As your Learner Analysis takes place, make sure to also address the project's Technological requirements as well, in a "Technical Analysis". Much like a "Learner Analysis Questionnaire" helps to paint a portrait of the target audience, so does a "Technical Analysis Questionnaire" when it comes to IT. organizational, infrastructural, security, hosting, development and end-user issues and requirements are all important factors that will shape how you structure your online course. A technological plan that's signed off on by the client is the best way to avoid disagreement between your ideas and the clients', in terms of technology used for the project.
Create a Thorough Instructional Design Plan and Project Plan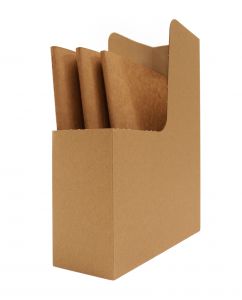 Once you have your finalized content, know your audience and have a plan of attack for technology, it's time to create an "instructional design plan" and "project plan".
An instructional design plan takes your various questionnaires and analyses and combines them into a structured plan of what the course will look like. A typical instructional design plan goes into detail about: course objectives, Targeted Learners, Instructor Methodology and a Map/Outline of the Course. Once approved, the instructional design plan becomes the basis for your course, including mockups, interactivity elements, scripts and prototypes.
While an I.D plan accounts for the "how", "what" and "why", the project plan goes into details about the "when". A good project plan provides a detailed schedule of deliverables and milestones complete with due dates, an outline of roles and responsibilities, and the Communication Paths and Amendment processes that will be set in place.
To conclude, there are many factors to account for in the development of an online learning course, but at the heart of a truly great Course, is a well put together plan. Plan your courses in a strategic, methodical and well-thought out manner and your clients will thank you for it; trust us.
Alon Margovskiy,
www.lambdasolutions.net
Click here to check out a Sample of our online course development work.