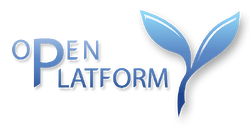 You have a great product that many organizations would like to resell along with their expertise in making it operational. Question is how do you train all those organizations to ensure that your product does what it is supposed to do? Especially if the product requires a complex installation or set up that takes high skill levels? If the people reselling your product don't do a good job, that can reflect on your organization's reputation. Consistency is paramount when developing a good channel training program.
Channel Partner Training in the Past
It used to be that you would set up a training program that brought all the partners together in a face-to-face situation. Product managers, or corporate training people (if you had them) would then go through a series of presentations and product demos aimed at showing channel partners the best practices developed by your team over time and through experience. If you were actually providing certification, there were tests and demos involved in real-time. And, a re-certification process or some kind of site evaluation to ensure quality would take place on a periodic basis, assessing competence in the field.
This worked well most of the time, but was costly and not very nimble. Training that takes place once a year has trouble keeping up with product changes and advances. New channel partners would have to wait until the next round of training before they could really be productive. Five years ago, companies decided to try using online learning to help channel partners stay abreast of product changes and to onboard new partners as soon as they could – with market share and revenue hanging in the balance.
The first iteration of this kind of training consisted of video and .pdf based workbooks posted on a corporate partner portal. Partners could download these and self-pace their learning, with test submitted in word or .pdf formats. The channel partner manager would manually score and enter certification status into the corporate CRM.
Channel Partner Training Today: Handling Complexity
More recently, companies have started to make use of learning management systems or as we call them "open training platforms" to organize courses, manage registrations and keep track of certifications. Since many companies had training platforms for use in-house, they simply opened up the platform to the channel. Developing the materials for true online delivery made it easier to include changes as new features came online. Partners would be guaranteed to be getting the latest information. Course completions and online testing allows companies to ensure their channel is fully certified, and a good system can send alerts to channel partner managers and partners themselves, letting them know when a relevant course has changed or when to renew their certification.
Other features that an open training platform should offer include performance measurement and complex organizational relationships. For example, a partner might represent more than one product line and therefore may report to more than one channel manager. In addition to course and assessment requirements, partner certification rules can include performance-based objectives. For example, a partner might need to maintain a customer satisfaction rating over a certain score in order to be eligible for re-certification. Or, maybe you have a business rule that partners must at any given time have five or more certified professionals. Whatever the case may be, the training platform should be able to accommodate your requirements flexibly.
Then, with technology on your side, your channel partner training can start to run itself. No more travel, no more frustration with not being able to get up and running selling your product, and no more inconsistent skill sets. If you are curious about how to set up a channel partner training program, we can help.
Interested in finding out more? Register for our March 27 webinar: Increasing Employee Performance and Engagement