We are pleased to now have the capability to integrate content from OpenSesame into Totara LMS. In an industry where content development is a large pain point for organizations, OpenSesame opens the doors for Lambda Solutions to offer some amazing course content for customers.
OpenSesame isn't a content provider, it is a content marketplace. What does that mean exactly? They are the largest library for eLearning with close to 25,000 courses from 400+ sellers. Similar to the model of companies like Uber and Airbnb, they provide a venue for buyers and sellers to exchange and sell eLearning courses.
OpenSesame is able to cater to companies who have different content needs (depending on their department, organization, industry etc.), or different delivery models (depending on if they are in the field, in office, etc.), because they have so many different content providers with different delivery capabilities. What does this mean? It means like if you are looking for mobile learning, micro-learning, or blended learning courses; you will find what you are looking for right within your Totara LMS site. Check out the image below to see what your Totara LMS OpenSesame integration will look like!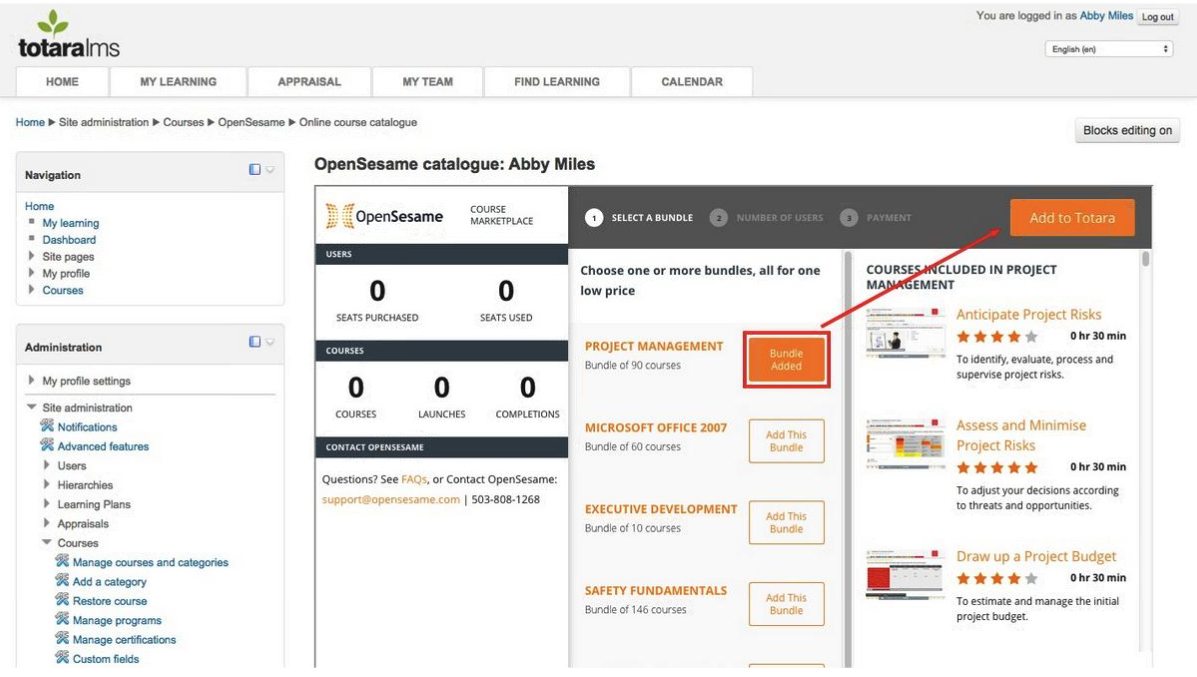 Another great thing about OpenSesame is that when you buy a course, all course files and data automatically begin syncing in Totara LMS. That means courses queue up within seconds, or minutes at the most, as opposed to days or weeks. In the time it takes to upload one course in Totara with a competing content provider, you can upload hundreds of Open Sesame courses. Additionally, their patented technology allows for automatic updates to the content, saving you time.
Are you looking for new course content? Or looking to upgrade a current library? We can help with our course concierge service to navigate the vast library and make the best recommendations for your needs. For example, we may recommend OpenSesame with your Totara deployment and a per user subscription that gives you access to 3,000+ courses for one low fee.
As an OpenSesame Partner, Lambda's expert knowledge, support, and learning management systems, combined with OpenSesame's diverse courses that integrates directly in Totara, is everything you need in a LMS vendor.
Contact us to learn more: