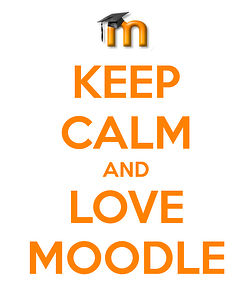 Monday marked the release of the 8th Annual Learning Tools Survey and we are excited to announce that Moodle was voted the best LMS and came in at #12 close to global household names like LinkedIn, Facebook and Google. In the Learning Management Tool category, Moodle was voted as #1. The survey received responses from 1,038 learning professionals in 61 different countries worldwide and beat out LMS competitors like Mahara, Canvas and Blackboard Learn by a long shot.
Why the Global Market Loves Moodle
It's Flexible!
"We have used Moodle for 10 years now in a high achieving Secondary School and the flexibility of the platform has been perfect for creating engaging resources. The self-marking quizzes, assignments and forums are invaluable in the monitoring and evaluation of a student's progress. [Additionally, it's] very simple to use, you'll be amazed at the functionality. Whatever you would want to do on a LMS, Moodle can do." – Helen Bound, e-learning manager at Perins School
It's Mobile loaded with Tons of Practical Features and Plugins!
"I have been using Moodle as my LMS of choice at the university level for many years…[and] keep coming back to Moodle because it is extremely feature rich and useful for promoting e-Learning best pedagogical practices. The latest editions of Moodle are designed for use on mobile devices, fully integrate with Microsoft SharePoint, and support integration with learning objects that are SCORM compliant." – Dr Michael Moroney, Senior Education Consultant at GlobalSOF
Did we mention its Open Source and Free?
"Moodle is great for any sized school [and organization]. We are a small public school in Texas and are just beginning to implement it. The price was just right for the district (free) due to decreased education funding. Being open source we can access the developers easily." – Scott Humes, Teacher/Moodle Admin at COCISD
To clarify a little further, as on open-source learning management system (LMS), Moodle users benefit from a global community of developers that continually work to make the user experience and functionalities better and better. Moodle releases optional updates every 6 months so is it completely in the hands of the institution to upgrade. Yes, upgrades are free, but working with a specialized hosting firm ensures that upgrades are handled correctly so that information is not lost and downtime is minimal.
Sorry, did you say there's a version of Moodle for Corporate Users?
No, we didn't…but we want to be sure that you are aware of the following two things!
Moodle is used by many organizations for online corporate training and learning development programs and,
There is a better LMS for corporate users that extends upon Moodle's core framework and is tailored specifically for the corporate enterprise workflow—Totara.

Totara has only been around for 3 years and is already rated as one of the Top 20 Learning Portals of 2014! Totara ranked high for the platform's flexibility, price and ability to be quickly and efficiently implemented into both small to large organizations. The subscription-based learning platform comes with key features expected from enterprise LMSs with extended capabilities making Totara 80% more cost effective than its competitors.
For more information on how Totara will help exceed your talent and learning development goals while reducing costs, contact our Totara experts today.
Check out our Moodle Plugin Guide to choosing the right plugins for your specific learning strategies.