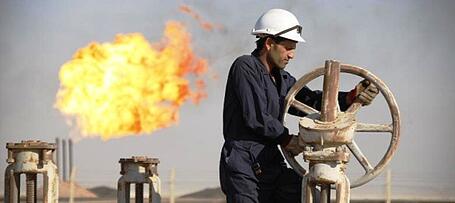 In this Moodle Case Study we learn that fast is good. Fortunately for those of you faced with mandatory short-order training requirements, the right learning management system (LMS) can get your workers up and running quickly. Sometimes you just don't have time to wait, right?
Remember, though, that fast is nothing without reliability. In fact, speed just doesn't happen without someone in the background to deal with the inevitable issues that arise. The best technology in the world is a waste of money unless you have the right service provider to make sure you can keep things up and running.
Ontario Petroleum Contractors Association
Let's look at an example. When I talk about speed and reliability, I often like to highlight the work we did—and do—for the Ontario Petroleum Contractors Association (OPCA). They're a good example because they have some fairly hefty requirements for their LMS. First of all, speed is essential to what they do. As the primary industry training organization for the petroleum industry in Ontario, they need to ensure that newly hired employees are trained before they set foot on a work site.
Speed is essential here because employees can't actually put a toe on a work site without having critical safety training. The faster highly-needed workers can be trained, the faster they can get to the workplace and add value. Training certification also needs to be documented in order to demonstrate compliance (remember, this is a highly-regulated industry). Finally, this is a sector with huge workforce requirements, so volume is also a factor.
When OPCA came to us they were already offering several courses online. "We already had a Moodle site as our primary learning management platform, with two courses in English and French," explains OCPA Executive Director Michelle Rae. "Unfortunately, we were having difficulties with the developer responding to technical issues. If we had a glitch in the interface or the program, we might not hear back from him for days." They needed more responsive and reliable support.
OPCA benefits from the work Lambda Solutions did to develop a more efficient LMS combined with reliable support for their on-demand training program. They achieved speed, easier documentation and reliability.
Speed
We developed a new portal site for OPCA, allowing easier and quicker access for employees on their way to the site. "Orientation training now takes less than an hour and the employees will get a package and documentation they can download online," Rae remarks. "Getting that safety training is critical to their job."
Documentation
We worked with OPCA to streamline their certification process. We provided customization, particularly in enabling certificates for students and organizational access to customized reports. "Working with Lambda, we've streamlined it so when they complete the training, they get mailed a permanent wallet card. It saves a lot of time and effort."
Reliability
OPCA's previous service provider had let them down and so depending on their previous LMS for an ever-increasing user group with no-time-to-wait requirements just wasn't feasible. Lambda Solutions was able to offer them a hosting service resulting in a reliable Moodle LMS that's working when employees need it 24/7. "Since the back-end is now taken care of, we have almost 14,000 students a year going through the course across Canada—and it runs on its own, without having to pay instructors to lead it."
Fast is good. And it is achievable with a well designed portal, dependable hosting and technical support.