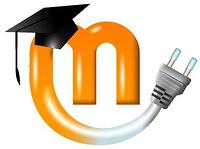 Plugins are great because they can extend the value of your learning management system. Need to add a webinar? There's a plug-in for that. Want to run a real time poll? There's a plug in for that too. There are plugins for almost everything you can think of. While plugins are great, they can also lead to system freezes due to conflicts. Selecting your plugin wisely is important and you can read our previous blog post on that topic.
In our January 2014 webinar, we explored several of the top plugins that we recommend you use. They included, Face-to-Face and Real Time Quiz among several others. During the webinar we asked attendees to rate their knowledge and experience with regard to Moodle plugins. 60% answered that they were somewhat familiar, or brand new to plugins. 20% answered that they were very knowledgeable and 20% said they were familiar with plugins, but did not know how to install them.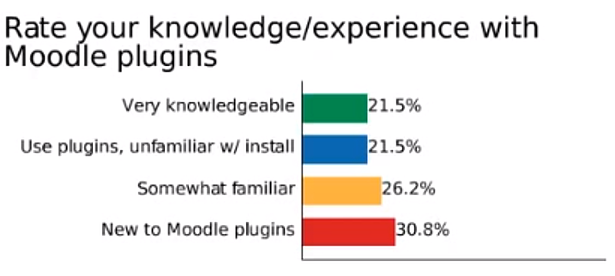 When asked to rate their organizations ability to manage plugins, 60% said they needed some degree of help working managing them.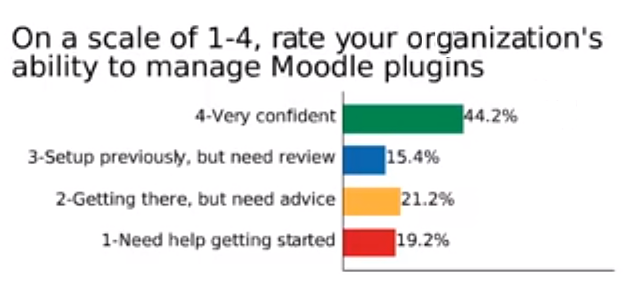 Whether you are new to plugins or an old hand, find out which ones we recommend to use on our platform. These are tested and we know they won't mess with your Moodle.
With hundreds of Moodle plugins created by the open source community, it can be a tad daunting to know where to begin in considering and selecting the plugins that will benefit your learners the most. Download this guide to learn about Moodle plugins for: self-paced learning, blended learning, online compliance training and more!