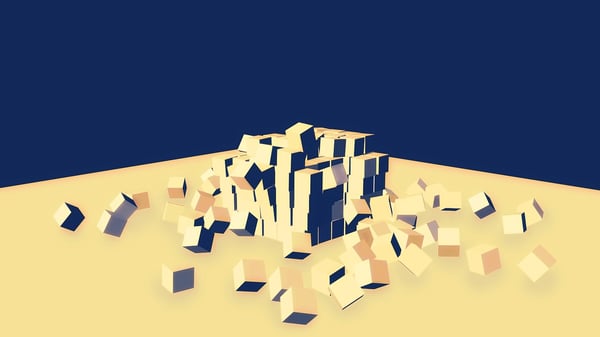 As the whirlwind conference is fast coming to a close today, Team Zoola Analytics sat in on a couple more lively sessions. Our VP of Product, Stewart Rogers, got to learn how to inject a bit of "Broadway" into learning programs and discovered how L&D is evolving from Big Learning to "Learning by Sprints." Finally, audiences got the message that measuring for the sake of measuring is wasteful.
Learning Trends, Disrupters, and Hype in 2018 by Elliott Masie
Education Session:
Elliott Masie from The Learning Consortium (who also happens to be a successful Broadway producer!) challenged the audience to add the power of the arts and storytelling into their learning offerings. His talk examined how learning professionals can tell the difference between helpful innovation and hype when it comes to using technology in learning programs.
Key Takeaways:
Talent Development is being disrupted by 'My Learning' (personalization)—learning on my own time, in my own style.
Break the rituals.
Give people what they want, when they want it.
Technology shifts—smaller, more mobile, more personable, more accessible.
There will be more learning oriented to how to apply personal devices (consumer electronics) to professional settings.
Alexa/Google electronic styles will radically change how we deliver learning in real time—on the job training delivered in-context.
Questions about Learning to ask when you see new technology: how will the Learners use it? What format is best to deliver Learning? What technologies are best to deliver Learning? When is it best to deliver Learning?
The LMS needs to evolve from a 'vending machine of learning' (here it is / buy it) to delivering learning to the right people at the right time.
Everyone is at ATD to learn, but when asked, no one in the audience indicated they would track this learning in the LMS.
Masie did a rant about webinars: why do they need to all be the same (same length, same style, same format)?
This session was great for people looking for inspiration to think differently and bigger about training their workforce.
Stewart's take on this session:
A couple of key takeaways, including the common theme of the entire conference that technology is disrupting. It is less about how L&D do their job, but more about how people do their job (consumer electronics) and how the future will affect their job (automation). Lastly, break the rituals. Do it differently. Make it personal. Make it real time.
The Value of Learning: Adopting a Strategy-Driven Approach to Measurement by KPMG
Learning Measurement & Analytics Session:
Do the metrics within your L&D scorecard promote your brand within the business? Do the areas of measurement reflect the value of learning as it relates to business strategies and objectives? This was the theme Fred Tye and Heather Xu from KPMG explored and how by applying an L&D measurement framework companies can help define and build their approach to measuring value.
Key Takeaways:
Key skills required for the future: communication and storytelling, activating networks, creativity and navigating ambiguity.
Four key traits required for the future: empathy, curiosity, resilience, humility.
L&D is evolving from Big Learning to "Learning by Sprints."
L&D must shift from a program centric to a business centric approach to measurement, the result is a shift from an expense to the business to a strategic investment.
KPMG learning measurement framework spans the individual to the entire organization.
Lesson: When measuring, keep it simple and focused on feasibility (what can you actually influence?)
Approach for linking metrics to strategy: What are the business' imperatives and goals? What are L&D's strategic imperatives? What are L&D's goals? What measures and metrics make sense for L&D?
Valid and important reminder, measuring for the sake of measuring is wasteful, the data should be oriented to give insight to make decisions (change, stop, do more, do less).
Stewart's take on this session:
The advice is simple. Find out what is important, figure out how to measure it, then measure it, and respond. The overarching challenge is asking good questions to uncover the business objectives, and facilitating good collaboration within the L&D department to determine and document it's own related imperatives, goals and required metrics.
More Resources on Learning Programs