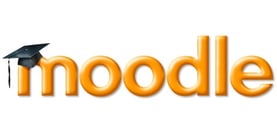 We announced last month that Moodle 2.9 was released on May 18th. With this new version came the announcement that Moodle 2.6 and lower will still be able to operate, but will no longer be supported. As software experts with a long history of providing Moodle services, we understand how crucial it is to operate on a secure, bug free, and well functioning Moodle site. It is encouraged for Moodle users to upgrade to a safer, more secure version of Moodle. Here is why you should upgrade Moodle 2.6 (or lower) to Moodle 2.9.
Without the benefit of security and bug fixes from Moodle upgrades, Moodle security assurance is not guaranteed. This is a critical drawback, as the content that you are storing on your Moodle site is essential to your business. If this content is compromised, or your learners information becomes compromised, this will damage your corporation, and jeopardize the privacy of you and your people.
No Moodle support also means no more Moodle bug-fixes. Bug's in the system are normal for any software system. They happen on occasion, but aren't usually seen as a critical issue because Moodle support teams are constantly sweeping the system to make sure it is clear. Now imagine the state of your Moodle site without any support to fix these bugs. Needless to say, it would be a mess, with no hope of improving.
Lastly, if you are using Moodle 2.6 or lower, there have been 3+new versions, each equipped with tons of updates and improvements for functionality, user-experience and repairs of any glitches or shortcomings. With such an abundance of improvements, why wouldn't you want to update?
So with no Moodle support, Moodle security, or Moodle bug-fixes, and the outdated functionality, it is well worth the effort and resources to upgrade to Moodle 2.9. Moodle 2.9 has over 300 improvements since it's last version, meaning that any defects or usability concerns you can think of will not be a problem. If this blog hasn't been enough to encourage you to upgrade, we want to offer a 20% discount if you upgrade to Moodle 2.9 before June 30th. Click the button below to redeem this offer.