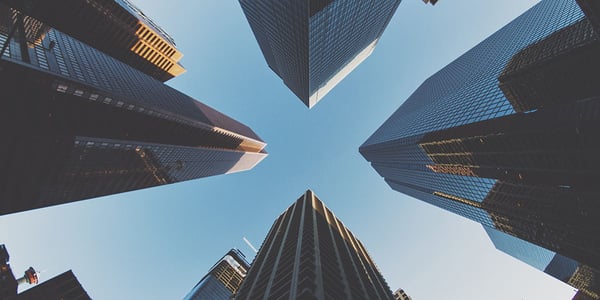 Choosing a learning management system (LMS) for your business or organization can be exciting at the same time it's confusing and frustrating. But, a good LMS can allow you to train employees via eLearning and increase worker capabilities.
Conversely, the wrong LMS can result in exorbitant fees for features or plans you'll never use. Fortunately, choosing the best LMS can be fairly simple if you know what to look for.
Demos and free trials
Most good LMSs offer free trials or demos for prospective customers. Take advantage of them! Often, what you think will work for you will not. Testing systems first allows you to find out which meets your needs.
For a better idea of what to look for during a demo, check out our Introduction To Moodle, the world's most popular open source LMS.
Be realistic
The most complex LMS may be alluring, but unless your business or organization is fairly large, you won't need a complicated and expensive one. Also, consider how quickly your business is growing. If you need to train a bunch of new employees, the last thing you want is an LMS that fails to accommodate them.
Understand what your IT team is capable of. If you choose a complex LMS, you'll have to hire an LMS administrator to ensure that it functions optimally. Small- and mid-size businesses short on capital often find that the simpler and easier an LMS is to understand and operate, the better.
Knowing which LMS would work best for you mainly comes down to understanding what problems you need to address. For example:
Your business is in a fast-moving industry and your employees constantly need retraining. Look for an LMS that explicitly supports compliance training and is easily accessible via devices so employees can retrain themselves on the go.
Your outfit struggles to make training programs effective. An LMS that includes gamification allows educators to build gamification directly into course material.
Your training takes too long. Look for an LMS with a sleek, user-friendly layout. Research shows that students using an LMS reduce study time by 40% to 60% on average, and if it's user-friendly, they do even better.
If you want to dive even deeper into how to make sure you're making the right decisions when it comes to narrowing down your perfect eLearning solution, don't miss these 5 Tips For Choosing The Right LMS!
Other features to explore are:
Data migration - Don't spend weeks transferring data to a new LMS.
Brand integration - If being able to attach your logo to the user interface of your LMS is important, get that feature.
Social media support - Plug-ins help move your training programs into the digital age and encourage peer cooperation and engagement.
Collaborative learning tools - You may want an LMS that supports trainees learning together.
Multi-Platform accessibility - That will allow learners to use the LMS no matter where they are or what they're using.
Support services - They allow you to cut down on IT costs when your LMS breaks down and you don't know why.
Personalized learning paths - Personalized learning is the way of the future, and being able to follow its paths will give your training programs a cutting-edge advantage.
Customizable reporting - Customizing the data you collect from your LMS is useful. If you're not certain of the benefits that proper reporting for your learning data, check out our guide: LMS 101: Learning Analytics.
To further help with your most important eLearning decision we've put together this guide: An LMS Buyer's Guide: Top 7 Must Have LMS Features to make your decision-making process that much easier.
Best LMS for you
Whether you need a new Learning Management System, are looking to optimize your LMS and eLearning programs with learning analytics, or need any other integrated eLearning solutions, we have the expertise to help you reach your goals.
Contact us today. We'd love to help you create a better way to learn!