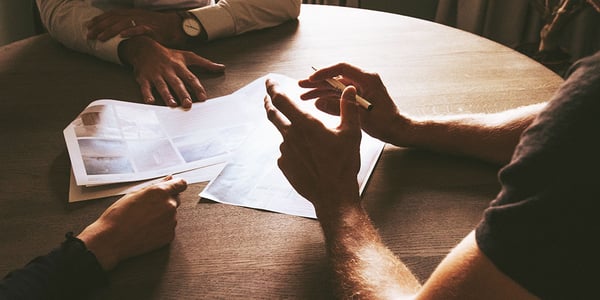 A learning management system (LMS) is an investment in your workforce and the future of your organization. Its tools give you the ability to build scale and flexible training programs into your operation that also adapt to your unique needs.
An LMS helps you expand by delivering strong training capabilities, a comprehensive onboarding program and a path to professional development for your employees. LMS pricing is an important factor if your training program is to stay on budget and leave room for growth.
Understanding Billing Models
Your LMS cost can be a one-time expense or a monthly expenditure depending on the solution, and some sources let you download source code for free.
Some of the most common billing models are:
One-time license fee - Gives you the option of purchasing a license to use an LMS, and it will be renewable
Pay-per-user model - Monthly bill that varies according to how many employees use the LMS; some vendors bill per user, others only count active users
Pay-per-use model - Your monthly bill depends on the features and kind of learning content users have access to
By 2020, 80% of organizations will use a cloud-based LMS, and cloud-based LMS hosting helps reduce costs and is a flexible way to reduce your IT department's workload, which we cover in detail in this article: Why Businesses are Choosing Cloud-based LMS Over Self-hosted Solutions.
Pay-per-user and use-based subscription models are common among cloud vendors. If you think a self-hosted LMS makes more sense for you, factor in the cost of running a server for your LMS.
Learning Content
The cost of developing or acquiring learning content varies widely from one organization or industry to another. The goals and scope of your learning and development (L&D) program will also affect your LMS cost.
If you decide to develop content in-house with authoring tools, assess your current capabilities. You may need outside expertise, and hosting content is an additional cost. One advantage of using an LMS is that you can easily integrate learning content from a wide range of sources, some free and others requiring purchases of courses or modules. Incorporating at least some free content is an excellent way to reduce the learning management system cost.
You can build an LMS with a mixture of free and paid content and integrate resources from third-party libraries with your own in-house content. We recommend that you assess your current learning resources and explore third-party sources to get a better idea of how much you must spend on learning content.
For a full breakdown of what to look for we have an article all about Authoring Tools: What They Are and Why You Should Use Them.
And if you want to dive even deeper, we have an on-demand webinar covering the most important Tips For Choosing The Right LMS!
Additional Fees to Consider
Four additional fees to consider:
Start-up - Some vendors charge an upfront fee to install and configure your LMS.
Training - Your L&D team must be proficient in using the LMS, requiring investments in training and resources.
Support - Many vendors offer support as a part of their monthly subscription model; others charge additional fees. This can significantly affect LMS pricing.
Upgrades and updates - You'll probably have to roll out new modules or add-ons as your goals evolve.
Paying a one-time license fee or building your LMS from an open-source solution also may mean additional fees that will affect your overall learning management system cost. Some vendors offer subscription-based pricing for packages covering support, training and upgrades.
To further help with your most important eLearning decision we've put together this guide: An LMS Buyer's Guide: Top 7 Must Have LMS Features to make your decision-making process that much easier.

Whether you need a new Learning Management System, are looking to optimize your LMS and eLearning programs with learning analytics solution, or need any other eLearning solutions, we have the expertise to help you reach your goals.
Contact us today. We'd love to help you create a better way to learn!